Guide
PS4 Gaming Keyboard: The Best to Buy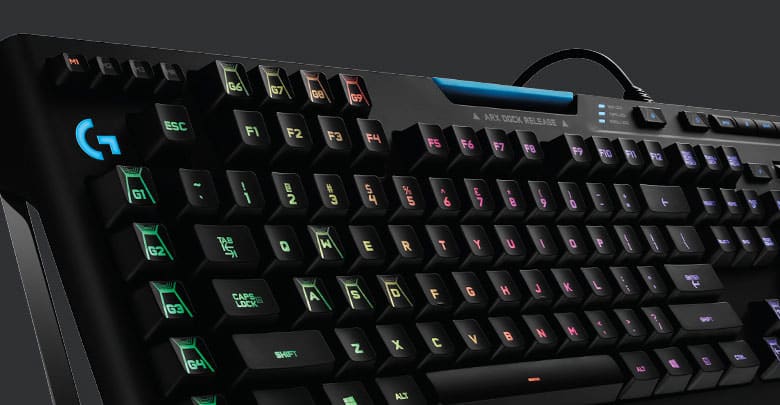 In this constantly updated guide, we will offer you the best PS4 gaming keyboard that suits you. We will analyze all the details to consider when choosing to buy the perfect model for your needs. Furthermore, we will offer you our selection of the best products currently available on the market.
How to choose a PS4 gaming keyboard
Buying a console has advantages and many disadvantages. It represents a cheaper solution than a classic PC gaming setup but does not reach the levels of mid-high-end builds.
Sony has made it possible to use a keyboard and mouse with its console to satisfy those who do not prefer to use the supplied controller. Using a PS4 gaming mouse and keyboard has given many advantages, especially in FPS / TPS titles, such as Fortnite.
A good mechanical keyboard is not necessarily also a good gaming keyboard. There are numerous mechanical keyboards on the market, and they are characterized by the type of keys present, which can be a membrane, mechanical or mem-chanical.
Membrane keyboards are very inexpensive, but they do not guarantee an excellent response time like mechanical keyboards. Those of excellent workmanship, such as those made by Logitech and Cooler Master, defend themselves very well. A mechanical gaming keyboard is far more expensive but guarantees unmatched accuracy and response time.
Finally, the mem-chanical keys are hybrid keys, which mount a membrane as a sensor but have the same actuation mechanism as the mechanical keys. The keyboards with hybrid keys are cheap, but they guarantee a better response than the classic membrane ones.
If you decide to opt for a mechanical keyboard, you must also consider the choice of switches. There are different types of switches, and each has different characteristics that can satisfy the tastes and needs of each gamer.
If you want to learn more about all the technical features to consider, we recommend that you consult our guide dedicated to the best gaming keyboards.
The best-selling PS4 gaming keyboards of the moment
Before proceeding with our selection, we recommend that you take a look at the following list of the 10 best-selling PS4 gaming keyboards of the moment on Amazon. The list is kept constantly updated by the store itself.
#
Preview
Product
Rating
Price
1
RGB Gaming Keyboard and Mouse Combo, CHONCHOW Compact 104 Keys Backlit Computer Keyboard with Gaming...

527 Reviews

$19.99

CHECK DEAL
2
RedThunder K62 60% Gaming Keyboard, RGB Backlit Ultra-Compact Mini Keyboard, Quiet Ergonomic...

195 Reviews

$19.99

CHECK DEAL
3
KLIM Chroma Rechargeable Wireless Gaming Keyboard + Slim, Durable, Ergonomic, Quiet, Waterproof,...

7,516 Reviews

$39.97

CHECK DEAL
4
FENIFOX Gaming Keyboard and Mouse, Wired Backlit Rainbow Ergonomic Mechanical Feeling Led Removable...

899 Reviews

$42.99

CHECK DEAL
5
Gaming Keyboard and Mouse Combo,CHONCHOW Rainbow LED Backlit USB Wired Gaming Keyboard with Mice for...

616 Reviews

$25.19

CHECK DEAL
6
Womier K87 Mechanical Gaming Keyboard Gateron Switch TKL Hot Swappable Keyboard Partitioned RGB...

343 Reviews

$85.99

CHECK DEAL
7
KLIM Chroma Gaming Keyboard Wired USB + Durable, Ergonomic, Waterproof, Silent Keyboard + 2 ms...

1,705 Reviews

$22.97

CHECK DEAL
8
 (Upgrade Version) CHONCHOW LED Backlit Gaming Keyboard and Mouse Combo USB Wired Rainbow Gaming...

$21.99

$19.99

CHECK DEAL
9
RGB 87 Keys Gaming Keyboard and Mouse Combo, CHONCHOW USB Wired LED Rainbow Gaming Keyboard Mouse...

$32.99

$19.99

CHECK DEAL
10
HORI PlayStation 4 TAC Pro Type M2 Programmable KeyPad and Mouse Controller for FPS Games Officially...

520 Reviews

$149.99

CHECK DEAL
---
Our Selection
After analyzing the various features to consider, we offer you our selection of the best PS4 gaming keyboards currently available on the market.
Drevo Tyrfing V2
DREVO Tyrfing V2 Customizable RGB Compact 87 Keys Mechanical Gaming Keyboard USB Wired Tenkeyless Programming Macro Media Control Software Support Outemu Brown Switch Black
Customizable RGB backlit: 16.8 millions colors and 14 different lighting modes...
Compact 87 keys Design: The ergonomic 10 keyless keyboard saves space and...
Real Mechanical keyboard: N-key Rollover allows you to control each key...
Excellent Workmanship: Aluminium alloy panel, Gold-plated USB connector,...
Multi-function & Software Support: 5 programmable macro keys can record your...
This keyboard from Drevo is one of the best mechanical keyboards when it comes to value for money. This is a PS4 gaming keyboard that is perfectly compatible with the Sony console. It is equipped with Outemu switches, a budget version of the more common Cherry MX. The build quality of this peripheral is really excellent. Obviously, I cannot compare it to that of the most famous models, but it still defends itself very well.
In addition, it is equipped with 5 programmable macro keys thanks to the special dedicated software (reserved for Windows and macOS PC), which also allows you to manage RGB lighting. We recommend this keyboard to those who want to buy a high-quality mechanical keyboard with an eye to their wallet.
Logitech G910 Orion Spectrum
Logitech G910 Orion Spectrum RGB Wired Mechanical Gaming Keyboard , Black
Exclusive Romer-G Mechanical Switches Exclusive Romer-G mechanical switches make...
Intelligent RGB Illumination Customize Orion Spectrum's RGB illumination from...
Arx Control Integration Smartphones and tablets can be connected to Orion...
9 Customizable G-keys Orion Spectrum's 9 fully-customizable G-keys can be...
Dedicated Media Controls Orion Spectrum's dedicated media controls can be used...
This PS4 gaming keyboard does not feature the classic Cherry MX. It mounts the Romer G mechanical keys produced directly by Logitech. The 1.5mm drive allows you to receive inputs up to 25% faster than rival models. In addition, it is characterized by the truly excellent build quality. This Logitech keyboard features an integrated palm rest.
Unfortunately, it is not possible to remove it according to your needs. If you also use it with your PC, you will enjoy many benefits. The keyboard has an infinite number of customization possibilities. There is the ability to customize 9 macro keys and fully manage the RGB lighting from 16.8 million colors of every single key.
Corsair Strafe RGB
CORSAIR Strafe RGB MK.2 Mechanical Gaming Keyboard - USB Passthrough - Linear and Quiet - Cherry MX Red Switch - RGB LED Backlit
CHERRY MX RGB mechanical key switches with gold contacts deliver the ultimate...
8MB Onboard profile storage with lighting and hardware macro playback to take...
Per-key RGB backlighting deliver dynamic and vibrant lighting effects with...
Dedicated multimedia and volume controls to adjust your audio without...
USB pass-through port provides convenient access to an additional USB port for...
It is one of the best keyboards made by the company. The Corsair Strafe RGB features the renowned Cherry MX switches in Brown, Red, or Silent versions. The switches guarantee maximum performance and durability, guaranteeing you the purchase of a quality product that will last you over time. It offers 100% anti-ghosting.
The FPS and MOBA kits of textured and shaped keys guarantee excellent grip and a pleasant touch sensation. In the sales package of this PS4 gaming keyboard, there is also a comfortable, removable palm rest, which allows you to remain comfortable even after many hours of gaming.
Product prices and availability are subject to change. Any price and availablility information displayed on Amazon at the time of purchase will apply to the purchase of any products.