Guide
Nikon Compact Camera: Which to buy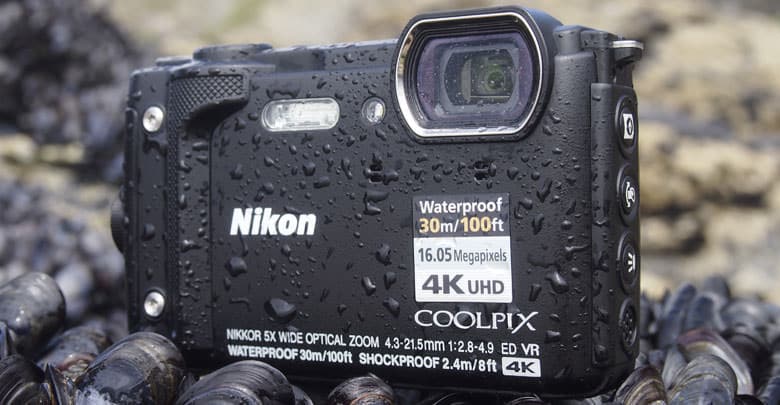 We have already seen the most suitable compact camera for your needs but this time we will go more specifically, analyzing the Nikon compact cameras.
The Japanese house does not have many compact camera models, so we will also consider cameras with small dimensions, such as some bridges and mirrorless.
Nikon Compact Camera: Which to buy
In any self-respecting Nikon compact camera we find an excellent autofocus system, Nikkor optics and sensors classified as:
1/2.3″ : very small and with a performance drop as the megapixel increases.
1/1.7′ : slightly larger than the first.
1″ : usually used in high-end cameras.
Micro 4/3, APS-C and Full Frame : types of sensors not widely used in compact cameras.
Particularly in the bridge cameras that we will analyze, a very important factor to consider is the zoom, which makes the lens fixed.
Nikon Coolpix A10
The first product, we want to talk about is indicated for those who are not too pretentious and are looking for something cheap.
The Nikon Coolpix A10 has a 16 MP sensor with a 5x zoom and a 2.8-inch display. It can record video in HD and uses alkaline or lithium batteries to work.
Nikon Coolpix A300
We are going up the price, but the possibilities offered by this Coolpix A300 also increase. It is a Nikon compact camera with a 20 MP CMOS sensor with 8x optical zoom and 16x digital zoom that integrates a Bluetooth module to communicate with the smartphone through the SnapBridge application.
Nikon Coolpix B500
First among the bridge cameras on the list, this B500 integrates a 16 MP CMOS sensor combined with a 40x Nikkor optical zoom and 80x digital zoom. The quality is clearly superior compared to the cameras just seen, it allows to record videos in Full HD.
Nikon W300 Waterproof Underwater
We continue with a decidedly different product: this Coolpix is part of the W series, which is a compact Nikon waterproof camera. It has a CMOS sensor 1/2.3″ of 16 MP with 5x optical zoom that allows you to record video in 4K@30fps and Full HD@60fps stabilized at 5 axes. The body of this W300 withstands falls up to 2.4 m, can dive up to 30 m deep and up to a temperature of -10°C.
Nikon Coolpix B700
Evolution of the B500, the Coolpix B700 has a 20.3 MP CMOS sensor with 60x optical zoom and 120x digital zoom and can record in 4K. It can take images in RAW format and allows communication with smart devices thanks to the SnapBridge application and the Bluetooth module.
Nikon 1 J5
This Nikon 1 J5, the only mirrorless in the series, has a 23 MP CX sensor with a burst of 60fps shots and allows you to record in 4K@15fps, Full HD@60fps and HD@120fps. The camera has Wi-Fi and NFC, and the Nikkor lens gives great shots.
Nikon Coolpix P900
We conclude with the top range Nikon bridge. The Coolpix P900 has a 16 MP sensor with 83x Nikkor optical zoom and 166x digital zoom thanks to Dynamic Fine Zoom technology. There is no lack of Wi-Fi and GPS connectivity.
Product prices and availability are subject to change. Any price and availablility information displayed on Amazon at the time of purchase will apply to the purchase of any products.