Guide
Drone with Camera: The Best to Buy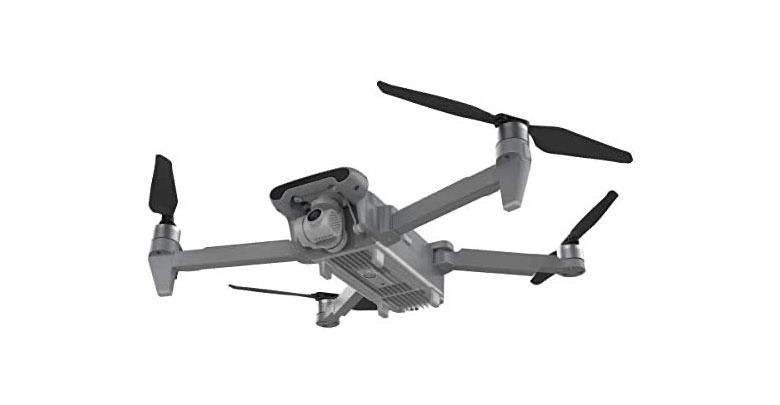 If you are reading this article, you are surely looking for a drone with a camera. Last year, the drone market saw a marked increase in sales. Many people have decided to buy their first drone based on their financial resources finally.
By the way, you will surely also know that there is a regulation for flight in this fantastic world, which we are required to respect for safety reasons to avoid hindering the daily scheduled or emergency airflow.
In particular, the regulation provides that the flight in non-critical situations is carried out in unpopulated areas, away from infrastructures and buildings, up to a maximum height of 230 ft and within a maximum radius of 650 ft.
Let's get back to us: it's difficult to define, which is the best drone with a camera, but we can get there together by analyzing the most important characteristics of these quadcopters: video quality, stabilization, battery life, and price.
The perfect drone doesn't exist, or at least it exists yet, but some really well-made models will satisfy you. So I don't want to draw you a ranking of the TOP 10 of drones with cameras, but I want to tell you which ones are the best for me, especially quality/price.
If you are looking for a drone, even if you don't want to spend a lot, I can assure you that the choice is vast and there is something for everyone! Before starting with our selection, let's look together, which are the best sellers on Amazon.
---
The best Drone with Camera
So here is a list of the best drone with camera currently on the market that certainly deserves to be considered:
DJI MAVIC 2 PRO
The Mavic 2 Pro is currently the best camera drone in DJI's Mavic series. Unveiled last August, this model weighs just over 900 grams. Its 3-axis stabilized Hasselblad camera is equipped with a 1″ 20MP CMOS sensor with a 28mm variable aperture lens (f2.8 to 11), which allows you to record videos in 4K (3840 × 2160) up to 30fps and to take photos in JPEG and RAW format.
Its 3850 mAh battery will allow us to have an autonomy of about 31 minutes, which will decrease if you use some of its advanced functions such as follows me, Waypoints, Orbit Mode, and hyperlapse.
DJI MAVIC 2 ZOOM
The Mavic 2 Zoom is definitely ideal if you are looking for a camera drone that allows you to take breathtaking photos! Its characteristics are the same as the Mavic 2 Pro, equal in weight and autonomy, unlike the photographic sector.
The Mavic 2 Zoom is equipped with a 1/2.3″ 12-megapixel sensor, with a 2 × optical zoom (24-48 mm), which allows us to take 48MP high-resolution photos and record videos up to 4K at 30fps with the possibility of using a 4 × zoom in FHD.
DJI MAVIC AIR 2
After the great success of the Mavic Mini, which has renewed the quadcopter market, DJI has just presented the brand new Mavic Air 2, which promises remarkable performance only from the preview.
The renewed design, different from the first model and very similar to the second generation Pro/Zoom series, still makes it one of the best drones to carry in any situation, with a weight of 570 grams and a 3,500 mAh battery that ensures autonomy more than 30 minutes.
Thanks to OcuSync 2.0 technology, it will be possible to reach 6 km of distance without signal loss with the help of the double automatic transmission (2.4 or 5.8 GHz), which autonomously chooses the best available channel.
Instead, the camera has a 1/2″ sensor with a resolution of 48 Mp, capable of taking 12 Mp photos and recording videos up to 4K @ 60 fps or in Full HD @ 240 fps Hyperlapse in 8K.
Also, numerous automatic flight functions are available, including the "FocusTrack," which will allow the drone in 3 different modes to follow and focus on a subject or an object without problems.
As for the sensors, there are only the front and rear ones, thanks to the Advanced pilot assistance system (APAS) 3.0, which will allow us to fly safely and relax during our flights. This drone promises great things, and Dji, as usual, always manages to amaze its users.
DJI MAVIC MINI
The Mavic Mini is one of the best innovations proposed by DJI in drones because of the new regulation that will see the first applications in the next 2020.
The peculiarity of this Flycam is certainly portability: its 249 grams and its dimensions very small, make this drone the ideal choice for shooting or photos during your travels or for making flights to share on social networks, thanks also to the help of some automatic shots called QuickShot such as drones, circles, spirals, etc.
Onboard, Mavic Mini has a three-axis stabilized camera, which allows you to shoot videos up to 2.7K @ 30fps or 1080p @ 60fps and photos from 12 Mpx. The autonomy is excellent and is around 25 minutes, thanks to a 2400 mAh battery. There are GPS and downward-facing visual sensors, useful for ensuring stability in flight and safety during take-off/landing, while there are no front or side obstacle sensors.
DJI ensures a range of distance in Wi-Fi (the only way) that is around 1.2 miles in the CE version, which in reality, given the first results online, will be about 0.37/0.43 miles without any signal problems. So if you are undecided about " which Mavic to choose? ", The Mavic Mini could be an excellent opportunity in terms of quality/price.
FIMI X8 SE
The Fimi X8 SE was undoubtedly the most popular drone of the beginning of 2019. Fimi, a brand belonging to Xiaomi, certainly did not disappoint all consumers' expectations, who were eagerly awaiting the shipments of this beautiful drone, a successor of the Mi Drone 4K. So let's stop for a moment: why so much fuss for a drone of a brand unknown to many?
In addition to the aggressive price towards other companies in the sector, it is precisely the drone's characteristics that make it a real best-buy.
The Fimi X8 SE weighs 790 grams and offers us a camera with a 12 MP 1/2.3″ sensor with the ability to record videos and take photos stabilized thanks to the 3-axis mechanical gimbal up to 4k @ 30fps resolution. In addition, present the GPS / GLONASS modules, which will allow us to safely maintain the position with the possibility of returning home (RTH) in case of an emergency.
The transmission range reaches up to 3 miles, with a maximum height of 0.3 miles (we always remind you to respect the Italian regulation). From 4,500 mAh, the battery guarantees us an autonomy of about 30 minutes (33 minutes if you maintain a speed of 26 ft/s), representing an excellent goal for such an economical drone.
DJI MAVIC AIR
The Mavic Air is the right solution for anyone looking for a camera drone with size as a determining factor. This model weighs 430g, and thanks to its sturdy and foldable structure, can transport it without creating clutter in your backpack or bag.
Although reduced in size, this drone will allow us to record stabilized videos on 3 axes up to 4K at 30fps, with the possibility of recording slow-motion videos in 1080p at 120fps. In addition, its 12MP camera allows us to take panoramic photos up to 32MP, thanks to the Panorama function. Moreover, thanks to its double vision sensors forward, backward, and downward, we will have the security of flying in peace without any risk.
Product prices and availability are subject to change. Any price and availablility information displayed on Amazon at the time of purchase will apply to the purchase of any products.