Guide
HDMI Cable: How to choose the right version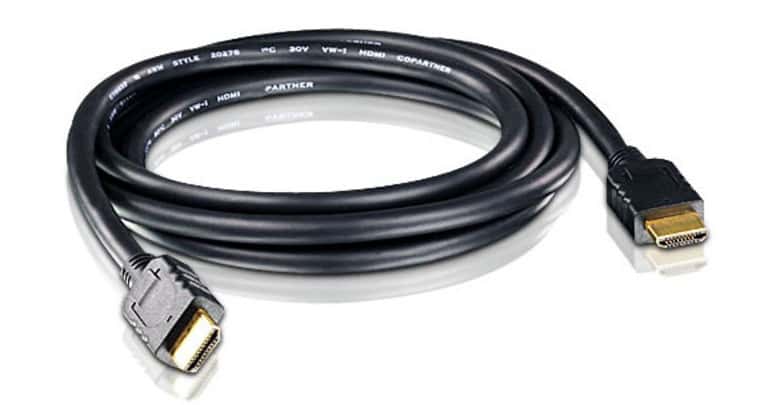 HDMI is an audio/video interface that transfers uncompressed video data and compressed or uncompressed digital audio data from a compatible HDMI source to a compatible digital audio device or monitor. Nowadays, the HDMI cable has become the most-used means to transport the audio and video signal in high quality between a computer and a monitor or between a TV and a compatible device (for example, a console).
Although there is a belief that HDMI cables are all the same, this is absolutely not true. This is demonstrated by the fact that various versions are suitable for a certain type of device. Choosing an incorrect cable may not make the devices work properly (resulting in audio and video problems). So it's important to know how to choose the right version of an HDMI cable.
HDMI Versions
There are 4 versions (currently supported) of the most-used interface in the modern era:
HDMI 1.3
It was introduced in 2006 and is still supported by older DVD players. Compared to previous versions, it has a color depth and an improved interface, thanks to the bitrate increased to 10.2 Gbps. It also features support for 30, 36, or 48-bit colors in addition to automatic audio synchronization.
HDMI 1.4
Available since 2009, it supports Ultra HD 4K resolutions up to 3840 × 2160 pixels at 24 Hz, 25 Hz, and 30 Hz and 4096 × 2160 pixels at 24 Hz. With this version, there is also support for bidirectional communication between devices, which made it possible to introduce Ethernet support. Thanks to these specifications, it is compatible with any modern device and is one of the most-used cables.
HDMI 2.0
This version was introduced in 2013 and supported HDR, and HFR technology for 4K (2160p) videos shot at 48 or 60 fps. It also has 32-channel audio management and support for dynamic auto lip-sync.
HDMI 2.1
This is the most modern cable available and has significantly better specifications than its predecessors. There is talk of support for resolutions up to 10K and a cable capable of supporting up to 48 Gbps of total maximum bandwidth.
It also features dynamic HDR and Game Mode VRR and enhances the return channel for audio (eARC). Dynamic HDR, eARC, and Game Mode VRR do not necessarily require the use of the new cable, and manufacturers wishing to do so could integrate them via a firmware update even in devices with HDMI 2.0 connection.
Since the latest generation cables are backward compatible with previous ones, it is advisable always to buy HDMI 2.0 or higher cables instead of making mistakes. Also, HDMI cables can have a length that can vary from a minimum of one meter up to a maximum of twenty meters. However, the length does not affect the quality of the signal.
Types of HDMI cables
HDMI cables may have different sockets, depending on the type of device you intend to connect.
Type-A: is the standard type of HDMI cable and can be used on most compatible devices.
Type-C: it is a reduced version of the standard one connected to a laptop, given the small size. This way, you can also connect a smartphone (which supports type-C) to your TV or any other device that supports HDMI.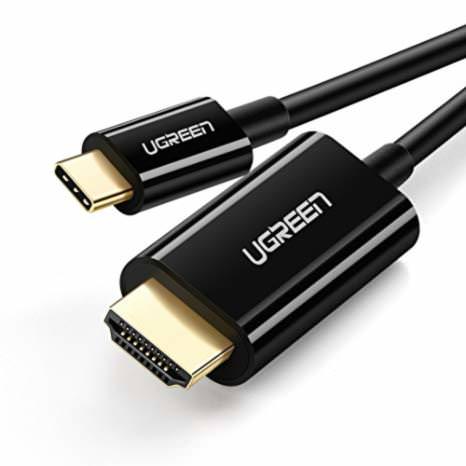 Type-D: it is the smallest version and can be inserted inside a smartphone's Micro-USB port. This type is not very common due to other cables (such as USB-C), which have a high audio/video transmission quality.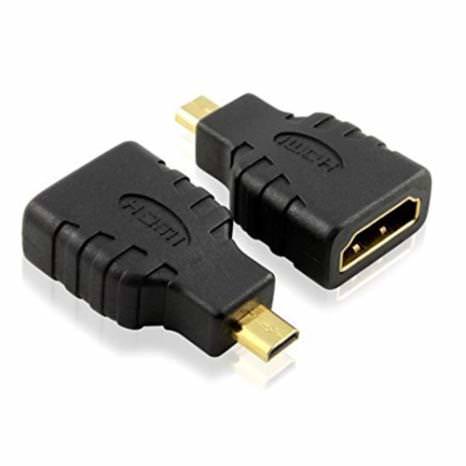 ---
Guide to Buying an HDMI cable
You will now find a shortlist of cables, which you can choose according to your needs and the devices you intend to connect.
HDMI cables for Smart TV, console, etc.
#
Preview
Product
Rating
Price
1
Setuact RCA to HDMI Converter, AV to HDMI Converter for Xbox,PS...

$19.99

$15.99

CHECK DEAL
2
GE HDMI Cable, 2 Pack, 6 Feet, Full HD 1080p 4K 60Hz, HDMI 2.0, 18 Gbps, with Ethernet, HDR, for...

$12.04

$10.91

CHECK DEAL
3
Monster 6Ft HDMI Electronic Cable 4K Ultra Hd with Ethernet Cord 60/120 Hz Refresh Speed 21Gbps...

$25.99

$23.99

CHECK DEAL
HDMI cables for Laptop
HDMI cables for PC monitor
HDMI cables for compatible Smartphones
Product prices and availability are subject to change. Any price and availablility information displayed on Amazon at the time of purchase will apply to the purchase of any products.