Guide
Mechanical Keyboard: The Best to Buy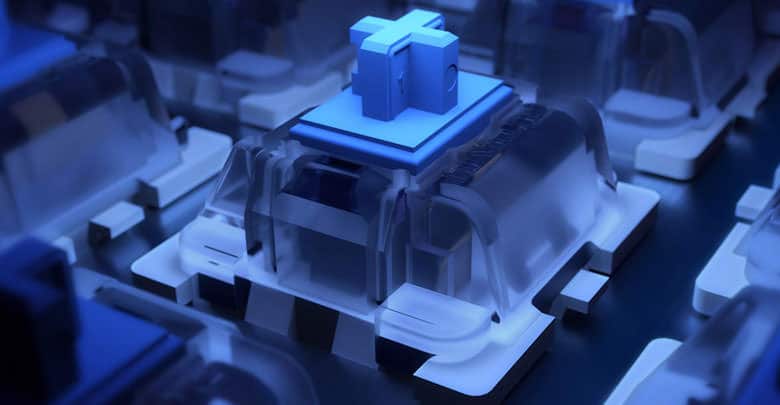 Whether for creating the perfect gaming station or for furnishing your home studio, buying the best mechanical keyboard could be quite complicated due to the huge amount of devices currently on the market.
The solution to the problem is probably to be found in defining one's own needs and personal tastes, a fundamental aspect of extricating oneself within the forest of producers devoted to the packaging of increasingly refined and specialized mechanical keyboards in both uses.
How to choose a Mechanical Keyboard for PC
After introducing the topic in the index guide dedicated to the best keyboards currently on the market, today we focus on the category most loved by gamers worldwide: keyboards with mechanical operation instead of their membrane sisters in structure, operation, and complexity.
As you can well understand, the reasoned choice of the best mechanical keyboard for your needs passes through knowing the distinctive characteristics of this device. Below, we list some of them in an organic (and hopefully not dispersive) way.
Structure and Function
The mechanical keyboards exploit independent switches whose pressure determines a dedicated electrical circuit's closure, guaranteeing greater precision and a better writing feeling.
The buttons are characterized by a complex structure that has been progressively modified and improved by the most renowned manufacturers, who have proposed (and continue to offer) an extensive range of switches, which differ in shape, operating mechanism, and actuation force.
Most-used Switches
Cherry MX Blue is perfect for sound feedback lovers. These tactile switches show several advantages, including faster writing speed combined with reduced finger fatigue and a better writing feel (50 grams of actuation force).
Cherry MX Brown: first choice tactile keys for the most avid gamers who benefit from the tactile feedback given by the presence of a step in the middle of the travel that helps to understand if the pressure was sufficient to send the input to the terminal (45 grams of actuation force). The low noise is an added value even if, it must be said, keyboards with Cherry MX Brown switches (in the clear or gray variants) are not yet prevalent with QWERTY layouts.
Cherry MX Black and Red: among the first mechanical keys produced in the mid-1980s, they are characterized by an actuation force ranging from 45 to 60 grams and simpler and more linear pressure response without feedback mid-travel (only the end-of-stroke response).
It must say that over time, the main keyboard manufacturers have worked hard to create switches with the most varied characteristics to meet the tastes of the increasingly wide audience of users.
When buying some Logitech, Razer or Xiaomi branded keyboard. It is not uncommon to come across keys with particular functioning (marked by different colors such as Green, Orange, Yellow, Black, and White).
Layout and ergonomics
A key element for efficiency, the layout basically describes the keys' distribution and generally takes its name from the first five letters of the upper left row. The most-used layout is the QWERTY one. Ergonomics is a key point if you usually stay at the workplace for a long time.
Although the need for feet to raise the keyboard in the front is an obsolete legacy of an ISO regulation of the 80s, the presence of a palm rest that keeps the hand in a higher position than the device is useful instead to make typing smoother and prevent wrist and hand joint fatigue.
The integrated Trackpad, Macro Keys, and Media keys
The presence of an integrated trackpad to replace (or integrate the mouse) could be an added value if the work surface is small or if you want to use your wireless keyboard while standing or comfortably from your bed.
For all players, the ability to program sequences of actions by pressing a single key to increasing the game's speed is essential. Therefore, it will be good to ensure that the keyboard is programmable and provides users with macro keys.
Similarly, a keyboard that incorporates media keys is worth buying if you want to speed up video playback or multimedia content management. But, again, we are sure that music fans, videomakers, and they will make the features.
Construction materials
Mechanical keyboards tend to be composed with greater attention to detail than membrane devices. Nonetheless, it should emphasize that low-cost devices are composed of quality materials proportionate to the sale cost, do not expect great exploits if you do not want to spend a few dollars more.
Mechanical PC keyboard: Our selection
Here is the list of what we consider the best mechanical keyboards to buy. We will start with the high-end and more expensive models, up to the cheapest ones.
Corsair K95 RGB Platinum
It is one of the best mechanical keyboards currently available on the market. It offers generous dimensions, which are compensated for by the extra features included in the keyboard body.
Thanks to the comfortable, removable palm rest and the Cherry MX's tactile feedback in Brown and Speed versions, the guaranteed ergonomics are really excellent.
There are 6 programmable macro keys on the left side, customized through Corsair iCUE software. You can also use these keys to perform quick operations with Elgato software.
Corsair K70 RGB MK.2
The peculiar feature of this keyboard is the presence of low-profile keys. With a reduced height of 35%, this new key construction allows you to combine the convenience of low profile with Cherry MX switches' excellent performance. Corsair's K70 is characterized by the truly excellent build quality, typical of the company's products.
There is also a comfortable, removable palm rest that helps you avoid straining your wrists during long gaming sessions. The presence of controls for volume and music playback placed in the keyboard's upper part is welcome. Also, on the keyboard's back, a USB port allows you to connect the mouse and headphones directly to it.
DREVO Tyrfing V2
The Tyrfing V2 by Drevo is the best tenkeyless model in the low-medium range. You will hardly be able to bring home a great mechanical gaming keyboard for the same price. It can easily be considered the Best Buy of medium-low-end mechanical gaming keyboards. This peripheral is characterized by a truly excellent quality/price ratio.
The really excellent build quality characterizes it, a feature to be considered given the selling price. Also, it is equipped with 5 programmable macro keys thanks to the specific dedicated software. The PC software allows you to manage RGB lighting as well.
Also, it is possible to lock the Windows key not to press it mistakenly while you are engaged in gaming sessions. It is available in different versions, which differ in the Outemu switches present.
RK ROYAL KLUDGE RK61
This is a tenkeyless mechanical keyboard without a numeric keypad. The form factor that distinguishes it allows you to save precious space on your desk. Furthermore, you can use it both in wired and wireless mode thanks to the Bluetooth connection. It is available in different versions, which differ in switch and color.
We recommend purchasing the version with a blue switch, the right compromise between gaming and writing. On the other hand, if you have to use it, mainly for writing, we recommend the version with brown switches. There is LED lighting, which can be light blue, orange, or RGB.
AUKEY Mechanical Gaming Keyboard
If you are looking for a mechanical keyboard, including a low-end numeric keypad, this is a peripheral for you. The build quality is decent, in line with the selling price. It features 105 keys with Outemu Blue switches and 100% anti-ghosting, suitable for gaming and writing.
It is waterproof, which allows you to protect the keyboard from accidental drops of liquids. In addition, there is an RGB LED backlight with 8 preset lighting effects. In the sales package, there is also a handy tool that allows you to extract the keys.
The most popular mechanical keyboards of the moment
Before concluding the article, after our selection, we want to bring you the ranking of the 10 most popular mechanical keyboards of the moment. The list is based on user feedback and the sales of each unit.
#
Preview
Product
Rating
Price
1
Mechanical Gaming Keyboard,RGB 104 Keys Ultra-Slim Rainbow LED Backlit USB Wired Keyboard with Blue...

345 Reviews

$39.99

$29.99

BUY NOW! ON AMAZON
2
MageGee Portable 60% Mechanical Gaming Keyboard, MK-Box LED Backlit Compact 68 Keys Mini Wired...

2,123 Reviews

$29.99

BUY NOW! ON AMAZON
3
Logitech G413 SE Full-Size Mechanical Gaming Keyboard - Backlit Keyboard with Tactile Mechanical...

310 Reviews

$79.99

$69.99

BUY NOW! ON AMAZON
4
Logitech K845 Mechanical Illuminated Keyboard, Strong Adjustable Tilt Legs, Full Size, Aluminum Top...

2,714 Reviews

$57.99

BUY NOW! ON AMAZON
5
SteelSeries Apex 5 Hybrid Mechanical Gaming Keyboard – Per-Key RGB Illumination – Aircraft...

8,633 Reviews

$99.99

$73.99

BUY NOW! ON AMAZON
6
DAREU EK815 Mechanical Gaming Keyboard, Rainbow Blacklit Gaming Mechinical Keyboard with Removable...

112 Reviews

BUY NOW! ON AMAZON
7
Mechanical Keyboard RGB 104 Keys LED Backlit Wired Gaming Keyboard with Blue Switches, Customizable...

34 Reviews

$31.99

$27.99

BUY NOW! ON AMAZON
8
Redragon K552 Mechanical Gaming Keyboard 87 Key Rainbow LED Backlit Wired with Anti-Dust Proof...

37,206 Reviews

$44.99

$36.99

BUY NOW! ON AMAZON
9
Black Shark RGB Mechanical Gaming Keyboard LED Backlit Wired Keyboard with Blue Switches, Fully...

428 Reviews

$41.99

BUY NOW! ON AMAZON
10
Corsair K100 RGB Mechanical Gaming Keyboard - CHERRY MX SPEED RGB Silver Keyswitches - AXON...

2,943 Reviews

$249.99

$199.99

BUY NOW! ON AMAZON
Product prices and availability are subject to change. Any price and availablility information displayed on Amazon at the time of purchase will apply to the purchase of any products.