Guide
Electric Scooter: The Best to Buy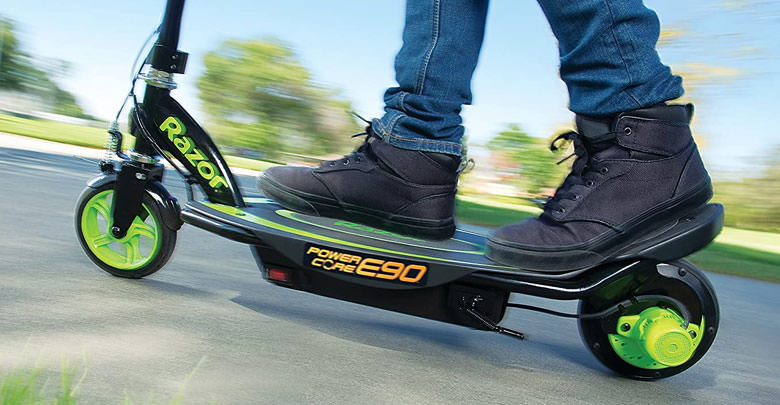 Using an electric vehicle in the city or simply for a walk is a convenience that should not be underestimated! In addition to reducing pollution, you can avoid queues and traffic jams. Electric scooters are a cross between electric bikes and electric skateboards: straightforward to ride and with a decent range!
This guide will help you choose your new electric scooter by focusing on your needs and budget, recommending the best models to buy. However, there are some important factors that you need to take into account before buying an electric scooter to make the best and most satisfying choice!
Electric Scooter: How to choose it
An electric scooter does not require special skills of use and can practically be driven by anyone. According to the Highway Code, we will see how we must distinguish between approved and non-approved e-scooters.
In general, you need to jump up and accelerate/brake exactly as you do with a traditional scooter. However, we will show you some key features in common with all of them to help you choose the most suitable model.
You will find features in all-electric scooters, and with which you can decide independently which vehicle is best suited to your needs.
In short, with some tips, you will find the vehicle with a quality/price ratio that best suits what you are looking for: do you want to take a walk, or are you looking for a more attractive model? There is something for everyone!
Here are the parameters to always take into consideration when purchasing your electric scooter:
POWER: The power of an electric scooter is expressed in Watts (W) and gives us information on the maximum speed and range that it can reach. A value that can be considered " standard " is about 250W.
AUTONOMY: Perhaps the most important parameter for an electric vehicle. It tells us roughly how many miles we will have before the battery runs out, and we will have to push with our feet or pedals.
MAXIMUM SPEED: For some purposes, it may be important to know the maximum speed that an electric scooter can reach. Always keep the maximum speed will drain the battery faster and affect the autonomy.
MAXIMUM WEIGHT: An important fact is knowing how many kilos your electric scooter can support at most. It is easy to understand whether this parameter is a children's device or a more professional one from this parameter.
DISPLAY: Many electric scooters have a small display with useful information on the mileage or remaining range. Some can also control the pace speed or connect to your smartphone – via an app – to share data and statistics.
We will soon see the best-selling electric scooters of the moment. But, before starting, I remind you that the Highway Code requires you to follow the rules like everyone else and get on these vehicles with a very cool skate helmet, which is very important for your safety.
The most purchased electric scooters of the moment
Before leaving you to our selection below, we want to bring you the best-selling electric scooters on Amazon! Specifically, below you can see a list of the top 10 best-selling e-scooters currently on Amazon.
#
Preview
Product
Rating
Price
1
Razor Power Core E90 Electric Scooter - Pink

13,400 Reviews

$179.99

$125.99

BUY NOW! ON AMAZON
2
Razor E100 Electric Scooter for Kids Ages 8+ - 8" Pneumatic Front Tire, Hand-Operated Front Brake,...

13,403 Reviews

$149.99

BUY NOW! ON AMAZON
3
VIRO Rides VR 550E Rechargeable Electric Scooter - Ride On UL 2272 Certified

$159.99

BUY NOW! ON AMAZON
4
Razor Power Core E100 Electric Scooter - 100w Hub Motor, 8" Air-filled Tire, Up to 11 mph and 60 min...

833 Reviews

$209.99

$159.99

BUY NOW! ON AMAZON
5
Swagtron SG-5 Swagger 5 Boost Commuter Electric Scooter with Upgraded 300W Motor

1,413 Reviews

$379.99

$198.00

BUY NOW! ON AMAZON
6
[Gift for Children's Day] SmooSat E9 PRO Electric Scooter for Kids, Colorful Rainbow Lights, LED...

966 Reviews

$239.97

$209.99

BUY NOW! ON AMAZON
7
Wheelspeed Electric Scooter, 20-25 Miles & 15 MPH(Pro Ver. 35-40 Miles & 19 MPH) Commuting Electric...

106 Reviews

$539.99

BUY NOW! ON AMAZON
8
Gotrax GXL V2 Electric Scooter, 8.5" Pneumatic Tire, Max 12 Mile Range and 15.5Mph Speed, EABS and...

8,167 Reviews

$399.99

$319.79

BUY NOW! ON AMAZON
9
Razor E200 Electric Scooter for Kids Ages 13+ - 8" Pneumatic Tires, 200-Watt Motor, Up to 12 mph and...

3,867 Reviews

$309.99

$239.99

BUY NOW! ON AMAZON
10
PLAYBIK Electric Scooter for Adult,350W Commuter Electric Kick Scooter Up to 19MPH & 19-21Miles...

4 Reviews

$279.98

BUY NOW! ON AMAZON
Product prices and availability are subject to change. Any price and availablility information displayed on Amazon at the time of purchase will apply to the purchase of any products.