Guide
Headphones and Earphones: The best to buy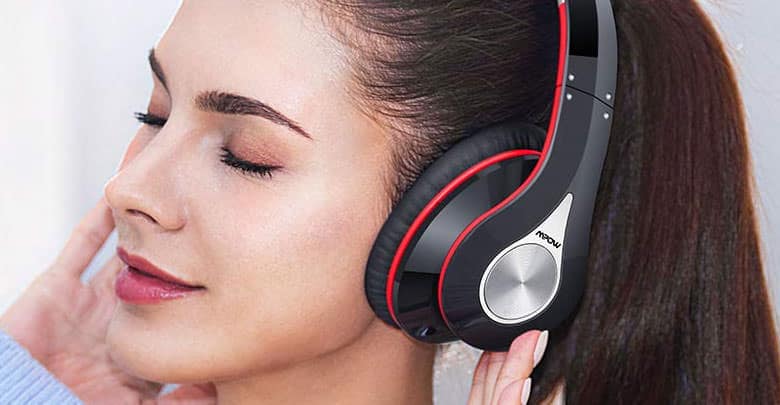 In this article, we will guide you in the purchase of headphones and earphones so as to satisfy your needs and to have the maximum value for money! However, as you can imagine, talking about headphones and earphones is a bit generalist because there are so many different types, depending on the desired characteristics.
With cable or without cable? With or without a microphone? In-ear, on-ear or over-ear? Water resistant? With jack or with lightning input for iPhone? For gaming or sports? There are really so many types, and we will advise you the best ones based on what you need, Here's how:
Headphones and Earphones: What are you looking for?
Buying a pair of headphones or earphones is a complex operation for a number of reasons that we will go straight to list. First of all, there are substantial differences (and often they are subjective): the headphones are suitable for those who love a sound, relax in front of a film or listen to good music. Earphones are instead often preferred by commuters in trams, metro and buses, or for those who love sports like jogging, although obviously this is not always the case.
Unless you are simply looking for cheap headphones then, what to buy will depend on you and your needs. Instead, it will be our job to help you purchase the best headphones and earphones for value for money!
To do this, we decided to divide this article into five different sub-sections, each of which includes macro categories of headphones and earphones, in which you will find not only the most sold of the moment, but also those we recommend:
Bluetooth earphones : in this section, we will deal with earphones, mostly in-ear (to be inserted into the ear), equipped with Bluetooth connection. They are ideal for that seeking comfort and style. They will often also be equipped with a microphone but obviously need to be periodically recharged.
Gaming headphones : if you are a gamer – console or PC that is – this headphones are perfect for low latency and very often they also integrate a microphone to talk in online chats. Aesthetically they are very aggressive, often with LED. They can be connected either via audio jack or via USB.
Sports earphones and headphones : sportsmen need particularly comfortable and light headphones, possibly resistant to rain and sweat. In most cases, this is wireless headphones tied by a wire to be easily carried around the neck.
Bluetooth wireless headphones : are you here to look for a pair of headphones that satisfies your " thirst for music " ? Then you have to opt for comfortable headphones (on-ear or over-ear) that thanks to the Bluetooth connection become even more comfortable and perfect for any use.
iPhone headphones and earphones : for users of the bitten apple, we thought of MFI headphones (Made for iOS), compatible with all the latest iOS models that have the Lightning input as a connector.
In the following paragraph, we have treated all these types of headphones and earphones separately. For each of them, we will list, which are the most purchased on Amazon, and also we will link you with ad hoc guides made by us to know (in each of the categories) which are the best to buy in terms of quality/price ratio! Let's begin:
Top selling headphones and earphones
Below we present the top 10 best-selling headphones and earphones currently on Amazon. The lists are constantly updated automatically and as we announced before, we have divided them by category. Most products then, if you have an Amazon Prime account, can benefit from Prime treatment to receive the goods with free and fast shipping.
Being " the best sellers " you will have access to the products most chosen by users, and this is one of the many methods to save on Amazon in a simple and safe way. But obviously, we will not limit ourselves to just this and for each category, we will recommend those – in our opinion – the best to buy.
Bluetooth Earphones
The Bluetooth earphones are particularly suitable for those who need an easy-to-carry gadget without the clutter of wires thanks to the Bluetooth connection. They may or may not have a microphone to answer calls, and must be periodically recharged.
In our guide to the best Bluetooth earphones we have selected the best to buy for quality / price ratio, and we have divided them into price ranges to go both to those who want to spend little, and to the most addicted to quality! But meanwhile, here are the most sold of the moment:
Gaming headphones
They are easy to distinguish thanks to their decidedly aggressive design and full of colored LED, but they differ from normal headphones due to their peculiarities. In fact, gaming headphones are characterized by low audio latency and very often integrate a protruding microphone to better communicate with other players.
Earphones and Headphones for sports
Those who play sports, be it outdoors or in the gym, usually look for particularly comfortable and light headphones that do not get in the way and that are resistant to sweat and rain. Here you will find just this kind of earphones and headphones that are often also equipped with Bluetooth technology.
If in the following list, where the best-selling headphones of the moment are shown, you can't see the one that's right for you, well then let us advise you and take a look at our guide on Sports headphones and earphones where we listed you the best in terms of quality and divided into price ranges!
Bluetooth wireless headphones
Despite the larger footprint, these types of headphones have much larger drivers, capable of giving a much better acoustic experience with well-defined contrasts on each frequency. Thanks to Bluetooth technology then, they become even more comfortable to carry around, and thanks to their size the autonomy is much better, managing to last even weeks!
Below you can see which ones are currently sold on Amazon Italy. The choice is really immense, and if you want to look around you again, then you cannot miss our guide on the Best Bluetooth wireless headphones where you will find the best models for a minimum of $20-$30 up to over $300. In short, suitable for all budgets! But first, here are the best-selling models:
iPhone headphones and earphones
Whoever has a latest generation iOS device (starting with the iPhone 7 onwards to understand) knows that they will not be able to use normal headphones with a 3.5 mm audio jack as for other smartphones, unless you use the inconvenient adapter supplied. The alternative is to buy headphones and earphones with lightning input – this is what the charging connector is called – and easily solve the problem.
They are not very easy to find, and it is not easy even to find those with the best quality/price ratio. For this reason, we are there, and in our purchase guide for iPhone Headphones the best alternatives by spending very little (even less than 10 euros) but obviously you will also find the top of the range! But meanwhile, here is a list of the most sold on Amazon:
Product prices and availability are subject to change. Any price and availablility information displayed on Amazon at the time of purchase will apply to the purchase of any products.