Guide
Cheap Headphones: The Best to buy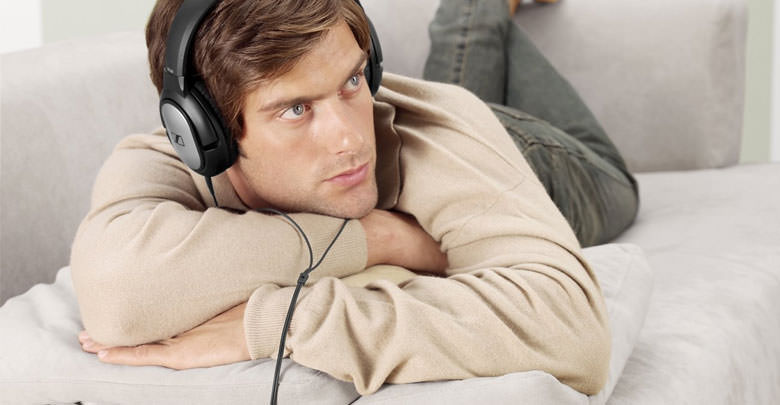 Music is a fundamental element for many people, and with the advent of smartphones it has been made more and more portable, especially thanks to streaming applications such as Spotify and Apple Music. Obviously, it is inadequate to listen to music in crowded places using the phone's speakers, also for a qualitative discourse it is still recommended to use headphones.
But if you do not have much money to spend, you are afraid to bring expensive headphones out of the house, or simply have few pretensions in terms of audio quality, there are many headphones at low prices that, with little expense, still manage to offer a lot surrender! So here in this practical purchase guide will be shown what are the best cheap headphones for each type!
Types of headphones and which ones to choose
There are different types of headphones, from earphones to over-ear, wired and wireless, which are certainly able to please everyone, both for the type, both for the price.
However, being produced with a particularly low cost, we cannot obviously find ourselves in front of products for audiophiles, but this is not even the goal of this guide, which is aimed rather at those who need a pair of headphones to be mistreated every day.
So here are the best cheap headphones on the market at the moment.
The best-selling headphones on Amazon
Below, before our selection, you will find the top 10 best-selling headphones on Amazon. The ranking is updated daily and automatically.
---
In-ear
Xiaomi Piston Fresh
We start with ultra-cheap earphones produced by the famous Chinese house Xiaomi, which became famous for their value for money, the Piston Fresh. At a price that is around $15, you can have a product in line with those of more famous brands that cost at least triple, making it a real best buy.
The materials used are good and the sound is the classic of cheap headphones, so with rather accentuated lows to increase the quality of the perceived sound. An idea could be to buy three or four together to always have a stock in case of breakage or loss.
Sony MDR-EX15AP
Another excellent model for those who do not expect much are these Sony MDR-EX15 in the AP variant, then with microphone and button to answer calls and control the music, which makes them excellent companions for the smartphone. They are built entirely of plastic, but anyway both the build quality is good. The sound quality is decent and is in line with the price they have, about 9 euros on Amazon, little more in physical stores.
Sony MDRE9LP Ear Buds
For those who cannot wear the earphones in-ear, there are still produced and the classic earphones without grommets, and certainly these Sony MDRE9LP can satisfy those who have no major needs.
Philips SHE3010
Obviously, there is also choice for the " classic " earphones, and Philips SHE3010 proposed by Philips are a good alternative to the Sony proposed a while ago. They are also equipped with a microphone to better manage phone calls, and they cost a little less.
Xiaomi Hybrid Pro
A mention must also be made for these Xiaomi Hybrid Pro, which cost about ten euros more than the previous ones, but are able to offer a balanced sound, rich and defined as no other is able to do in this price range. Also the materials used are good, aluminum for the earphones and the controller with three buttons and integrated microphone, and rubber for the cable.
Anker SoundBuds Slim
Also present a wireless model for lovers of sport and " wireless " music. These Anker SoundBuds Slim represent one of the currently best choices in terms of quality / price, both for the materials used, both for the quality of sound, which is not like that of a good wired headset, but still excellent. Even the autonomy is discreet and allows a continuous use of 7 hours, which for a headset of this size is not bad.
---
On-Ear
Sony MDRZX110
Ambassadors of cheap on-ear headphones are these Sony MDRZX110, which with their foldable design, their comfort and excellent sound quality despite the paltry price of $15, have managed to earn a place in this ranking and in many homes. The purchase is really recommended.
JBL T450BT
These JBL T450BT are perhaps a little cheaper than the others, but still deserve a mention. They are headphones with a very simple but effective design, with excellent sound quality rich in bass, but not only, and a range that is around 11 hours. $40 on Amazon may seem a bit too much, but in reality is equivalent to the actual value of these headphones, making them a product with an excellent value for money.
---
Over-ear
Sennheiser HD 201
The over-ear headphones, so those with a closed design that favors listening at the expense of portability, are more expensive than the other types, but there is still some model valid at an affordable price. These Sennheiser HD 201 are perhaps the most popular in this price range, given the typical audio quality of a house like Sennheiser.
A good thing about headphones of this type is that they also promote sound isolation, limiting it to the ears instead of filling the room as they do, for example, many high-volume on-ear.
Product prices and availability are subject to change. Any price and availablility information displayed on Amazon at the time of purchase will apply to the purchase of any products.