Guide
Lightning HDMI Adapter: Which to buy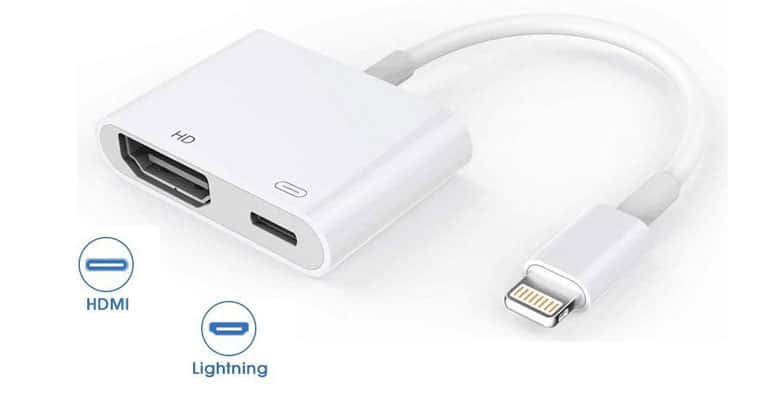 How many times have you had to connect your Apple device to a screen? A Lightning HDMI adapter will surely come in handy in everyday life, whether to show a working presentation or watch TV series.
Especially after removing the audio jack, Apple has tried to push the production of devices connected via the Lightning socket. As a result, in addition to the more common Earpods, other devices do not require a standard USB adapter.
This guide will see what Lightning HDMI adapter to buy for your iPad or your iPhone. However, before driving, make sure your device supports the HDMI connection and any ports on the adapter.
Top 10 Lightning HDMI adapter on Amazon
Before continuing with our selection regarding which Lightning HDMI adapter to buy, let's see what are the 10 most popular products on Amazon.com
Which Lightning HDMI adapter to buy
Ready to impress your friends and colleagues by simply connecting your Apple device to a monitor or TV? Well, let's look at the main Lightning HDMI adapters that we recommend.
Apple Lightning to Digital AV Adapter
When Apple released its lineup of devices, it could not avoid giving them the right accessories. Apple's original Lightning adapter is costly, even though it is the best Lightning HDMI adapter, because it will continue to work even after various iOS updates. One of the main problems of the other adapters is the poor compatibility with the new versions of the Apple operating system.
In addition to an HDMI port, there is a Lightning input to charge the device while it is connected to the screen. The adapter is compatible with iPhone 5 or above, iPad Air, and iPod touch 5th and 6th generation.
MFI Certified Lightning to HDMI Adapter
The second Lighting HDMI adapter that we show you have the same functionality as the original Apple at a lower price. There is an HDMI port and a Lightning port, and it is certified for operation with iOS 11.
Services such as YouTube, Chrome, Office, Safari, and FaceTime are supported, while it will not be possible to watch TV series streaming on Netflix or Prime Video.
Moodern HDMI VGA AV Adapter Conventor
If you are looking for a Lightning HDMI adapter that can also use with older TVs with a VGA socket, then this product is for you.
Among the ports, we find an HDMI, a VGA, and an input for the audio jack. Unfortunately, there is no further Lightning socket for charging the device. To recharge the device, you will need to use the microUSB port located on the opposite side of the other ports.
Product prices and availability are subject to change. Any price and availablility information displayed on Amazon at the time of purchase will apply to the purchase of any products.