Guide
Best Bluetooth Earphones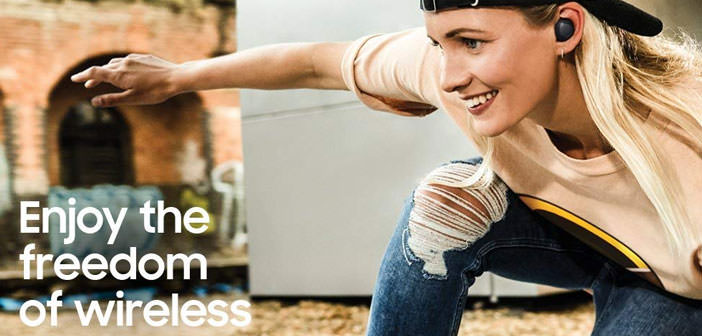 The bluetooth earphones in ear are excellent examples of how technology improves our lives. Devices so practical and light, they can offer a great listening experience, isolating us sometimes even from the outside world and leaving us alone with our music.
Buying and choosing the best earbuds in ear is not really as easy as you can think because they are not products that you can try before a purchase, so it is good to know and know how to choose which earphone to buy for your needs.
Earphones in ear tend to have the least longevity of any type of headset existing: they are small, mainly used outdoors, and often have a wire that connects them to the phone's 3.5mm jack, or are wireless and rely on bluetooth connectivity.
Whether you're at the gym, traveling, or just outside, sometimes you just want something a little more compact and reliable to talk on the phone or listen to good music: these qualities are exactly what the bluetooth headphones offer below.
So here are the best models to take into consideration: we have divided them by price range so that you can also decide based on your available budget.
The best-selling Bluetooth Earphones of the moment
Before leaving to our selection, here is the list of the top 10 bluetooth headphones sold at the moment. The ranking is updated automatically every day.
Earphones maximum $50
Mpow Swift Bluetooth 4.0
In our selection could not miss Mpow products, brand with an excellent quality/price ratio. Equipped with Bluetooth connectivity, they are also ideal for sports thanks to the in-ear rubbers with interchangeable fins of up to three sizes. Also present a microphone for calls.
Syllable D900S Bluetooth Stereo Earphone
It is an alternative to the most noble companies and, in particular, to the famous AirPods and Gear X. No cable, beautiful to look at and equipped with a package that also works as a charging base.
Anker SoundBuds Tag
Anker is a brand already known on our purchase guides and even in the ranking of the best Bluetooth headsets can carve a place thanks to these devices also equipped with magnet for an elegant attachment. Also in this case there is a microphone.
Skullcandy INKD
Excellent autonomy (about 8 hours), good materials and in-ear rubbers available in various sizes. The microphone is present.
Earphones maximum $150
Optoma NuForce BESPORT3-GUNMETAL BE Sport3 Wireless Bluetooth
NuForce has created a real jewel of headphones for all sports lovers. They are really incredible and for what they cost they offer much more: clean sound, very good battery life (up to 10 hours of music), resistant and above all offer an incredible noise isolation. As you have guessed, they are wireless bluetooth headphones and wireless, also equipped with a built-in microphone.
Sony SBH80 Bluetooth Headset
Equipped with side buttons for multimedia control and call management, these in-ear bluetooth headsets have a metal base that rests behind your neck. This metal base, I assure you, is not at all inconvenient, and we find ourselves in the presence of excellent gadgets. Also in this case there is the microphone, interchangeable rubbers and 6 hours autonomy.
BeatsX Wireless In-Ear Headphones
Ideal for both everyday life and sport, they feature the W1 chip from Apple and connect instantly with iPhone, iPad, Mac. The flaps are removable, the interchangeable rubber pads and guarantee an autonomy of up to 8 hours. Present the microphone for calls.
Samsung Gear IconX (2018 Edition
They are the most famous, expensive and advanced earbuds in Samsung that offer no wire but only bluetooth wireless connectivity. The maximum range is about 4 hours and are compatible with all Android 4.4 or higher. Their functional design makes them comfortable to hold to the ear, with a clean sound. In addition, they are also very useful for fitness sessions (such as running) with a voice guide that will inform you of progress during the exercises.
Earphones over $150
Bose SoundSport Wireless Headphones
Slightly higher in cost for this price range, the Bose SoundSport headphones are of the highest quality. Supplied with StayHear inserts in three different sizes, they guarantee 6 hours of autonomy. Present the NFC support and the microphone with noise suppression technology.
Apple AirPods
They do not require many presentations: if you have an Apple device, and you want to be on the safe side in terms of synchronization and immediate pairing, the Apple AirPods are the bluetooh headsets that are for you. Just touch twice to activate Siri, they also work individually and have a range ofabout 5 hours. Present the integrated microphone. The integrated chip is the Apple W1.
RHA T20i (Gen. 2)
The quality bar rises considerably in this category and with these earphones in ear. RHA T20i offers excellent sound and three smart filters (regular, treble-boost, bass-boost) included that customize your audio profile to suit every taste. Made of steel, they are among the best earbuds in existing ear and among the most resistant ones, there are, quite comfortable and equipped with dynamic DualCoilTM driver designed to offer a refined sound.
Grado GR10e In-Ear Headphones
The most expensive in the category, really expensive. Grade GR-10e are earphones dedicated to those looking for a much cleaner sound, suitable for long-term listening to demanding ears. Excellent reduction of external noise to avoid causing inconvenience during music playback.
Product prices and availability are subject to change. Any price and availablility information displayed on Amazon at the time of purchase will apply to the purchase of any products.