Guide
Best headphones and earphones for running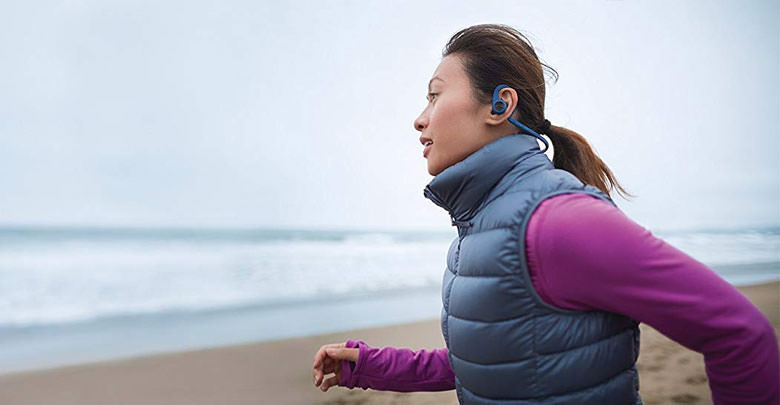 When looking for headphones and earphones to run, we often forget that this is a very particular type of product. There are hundreds of headphones, with different prices and form factor. Those for running in addition to having to reproduce quality sound, must be able to ensure maximum comfort.
If you are a sportsman, and you love doing activities with your favorite music, you may have noticed that often traditional earphones don't fit like a glove, creating annoyances that don't make the most of the ride.
Precisely for this reason today we will strive to show you the best earphones and headphones for running, so that you can always carry your favorite songs with you without sacrificing the convenience of products designed specifically for this purpose.
Best headphones and earphones for running
Also, do not forget that when you choose sports headphones, there are many features that you need to consider. The first of all, in our opinion is the choice of the type of connection. In fact, bluetooth headphones ensure absolute freedom of movement, making it virtually impossible to get tangled in cables.
Second, but not the least important feature to keep in mind is its impermeability. Being products that will most likely be used even in adverse conditions, it is essential that they can withstand sweat and contact with liquids.
Having said that, in the next paragraphs, we will present the best headphones and earphones for running that we have selected for you. Among the present models, we are sure that you will find the one that best suits your use and your wallet.
Before proceeding, we want to present you the top 10 of the best-selling sports headphones and earphones on Amazon, so that we can provide you with a complete and detailed picture of the appreciation of some models by users.
Plantronics BackBeat Fit
Plantronics has always been a brand that focuses a lot on audio quality, churning out headphones every year that meet the needs of the most demanding users. In addition to providing excellent sound quality, this model offers truly remarkable comfort, thanks to its perfectly timed design.
The bow that runs all around the ear and the rubberised materials offer a really firm grip during the race. Despite this, you will still be able to hear the sounds of what surrounds you, without ever being completely isolated, thus avoiding jeopardizing your safety in traffic. Do not forget the resistance to dust, sweat and rain, accompanied by an excellent autonomy of about eight hours.
Urbanears Stadion
This headphones for the run of Urbanears, are perhaps one of the models with the most particular design that we have met. Available in four beautiful colors, this is a model devoted to eliminating all those little annoyances that can be caused by cables. Comfort during use is really high, thanks to a structure that wraps around the head and ear without being invasive.
If you have any doubts about the position of the controls, we immediately tell you that this will not in any way affect the current use. Even if they are located in the rear part, the buttons are large and well distributed, so they are really easy to find. Finally, a note of applause goes both to the autonomy that exceeds seven hours, and to the audio quality.
Bose SoundSport in-ear headphones
Bose has always stood out for being one of the leaders among the producers of audio accessories. These earphones for racing do not contradict the positive trend of the company and bring the reproduction of songs during physical activity to another level.
Their strength is undoubtedly represented by the combination of absolute comfort, resistance to sweat and really deep bass. Of course, the presence of low tones may not satisfy all users, but it is a purely subjective opinion.
Available for both iPhone and Android, they also offer the possibility of choosing a model that renounces to remote controls in favor of a few grams less in weight.
Shure SE215-CL Sound Isolating Earphones
If you're used to using consumer-grade audio products, maybe the Shure brand won't be so familiar to you. In reality, it is one of the brands most appreciated by audiophiles around the world, offering high-quality headphones and earphones, with prices that are all in all correct.
These Shure SE215 can easily battle with much more expensive products. Although it is not a question of earphones for sport in the strict sense, I can perform this task very well. The merit is above all ergonomics, which allows a comfortable and stable fit at all times.
Sennheiser CX Sport Bluetooth Sports Headphone
Sennheiser also offers a wide range of earphones and headphones for running, really comfortable products and with excellent sound quality. This model could fool less-experienced eyes, being made of plastic and with bright colors. In reality, the materials are durable and offer good durability.
The fit is also of a high standard, thanks to the flaps positioned around the earphones, which always guarantee above-average stability without becoming annoying inside the ear. The only flaw currently found is the lack of marked basses. However, this is a purely subjective opinion which, for some categories of users, can even become an asset.
Philips ActionFit Sports Earhook Headphones
Up until now, we have been talking about headphones and earphones to run which, although not overly expensive, keep prices high enough. What if we told you that there is a Philips model that manages to combine quality with economy perfectly?
These are bluetooth headsets that offer excellent ergonomics (see rubber inserts), combined with good sound quality. The bright colors then make them perfect if you're used to wear a flashy look and a little out of the box. Do not forget the presence of an IPX2 certification, which allows these sports earphones to withstand rain and sweat.
Product prices and availability are subject to change. Any price and availablility information displayed on Amazon at the time of purchase will apply to the purchase of any products.