Guide
Home Theater: Which to buy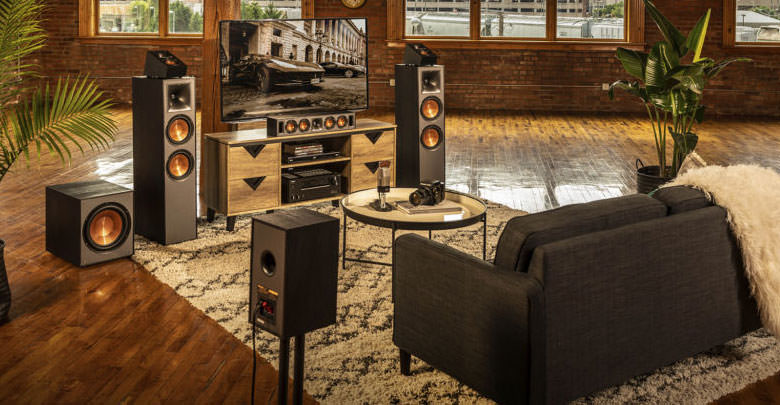 Anyone who is a lover of music, and film has crossed their minds at least once to want to bring concerts and movies to their homes. For several years, this has been possible thanks to the Home Theater, which brings the quality and fidelity of characteristic sound and video to domestic environments.
Before buying one, it is necessary to get serious information. A Home Theater often represents a serious expense and must be evaluated based on your needs.
Before throwing ourselves headlong into the products we selected, let's take a look at Amazon. The store offers users thousands of fantastic possibilities. With the top 10 best-selling, you have feedback about the needs of most users and the value for money of products based on their ranking and user reviews.
The time has come to examine some products, specifying the most appealing features and the market share they are targeting.
Samsung HT-J5500
Samsung is always talked about when it comes to attractive design and exceptional performance. The manufacturer, which in the past started selling washing machines, has arrived in every branch of technology. This Home Theater represents the condensate needed by most of those who want to give an extra touch to a living room or a small room used as a " cinema ". It has respectable features:
Connections : USB, HDMI output, digital audio input (optical), Wi-Fi and Bluetooth.
Audio output : Dolby Digital, Dolby Digital Plus, Dolby TrueHD, DTS Digital Surround, DTS 96/24, DTS-HD Master Audio.
Total output power : 1,000 Watts.
Inside the kit, there is also a Blue-Ray reader for managing the 6 audio outputs. Of course, there is also an FM antenna for radio reception and a remote control. It is not the best available on the market, but does not want to be. However, it is a good compromise for most users who do not need specific details.
---
Bose Solo 5
25%
Bose Solo 5 TV Soundbar Sound System with Universal Remote Control, Black
Single sound bar provides better sound quality compared to your TV.The Solo 5 TV...
Dialogue mode to make every word and detail stand out
Bluetooth connectivity to wirelessly stream music from any of your devices
One connection to your TV. Optical audio input (digital); Coaxial audio input...
Universal remote controls TV, bass, Bluetooth connections and more
It is an article of few words, but it knows how to make itself heard clearly and loudly. A single sound bar will give a much better quality and experience. This is small and minimal even in the specifications. It has bluetooth and optical connection for streaming and sound transmission without loss of quality.
Do not miss a universal remote control that allows you to control TV, sound bar and any Bluetooth connections. It needs only one cable for the power supply and one for connection to the TV. This product, so little bulky, is aimed at those who do not have much space to devote to a large plant but do not want to give up the pleasure of superior quality.
---
Yamaha YHT-4930UBL
15%
Yamaha YHT-4930UBL 5.1-Channel Home Theater in a Box System with Bluetooth
Bluetooth for wireless music streaming with compressed music enhancer
4K Ultra HD pass-through with HDCP 2.2 support. Rated Output Power (1kHz, 1ch...
YPAO sound optimization for automatic speaker set up
5.1-Channel compact black gloss speaker package
6-1/2" 100 watt powered subwoofer. DSP Programs: 17
Yamaha has always been associated with high-quality music. The manufacturer of musical instruments is not limited only to that but breaks into the technological market by mirroring the " analog " quality in the digital one. His kit is performing and complete with everything. Among the main features we have:
5.1-Channel powerful surround sound
Bluetooth for wireless music streaming
4K Ultra HD pass-through with HDCP 2.2 support, HDR Video including Dolby Vision and Hybrid Log-Gamma, and BT.2020
YPAO sound optimization tuning for your home
Virtual Cinema Front
Extra Bass setting provides more bass output from smaller speakers
5.1-channel compact black gloss speaker package
6-1/2" 100 watt powered subwoofer
This product is aimed at a very wide audience. The side boxes can be mounted on the wall to wrap the listener with the sound coming from any direction. The quality with this product is absolutely ensured especially when you combine watching 3D movies.
Product prices and availability are subject to change. Any price and availablility information displayed on Amazon at the time of purchase will apply to the purchase of any products.