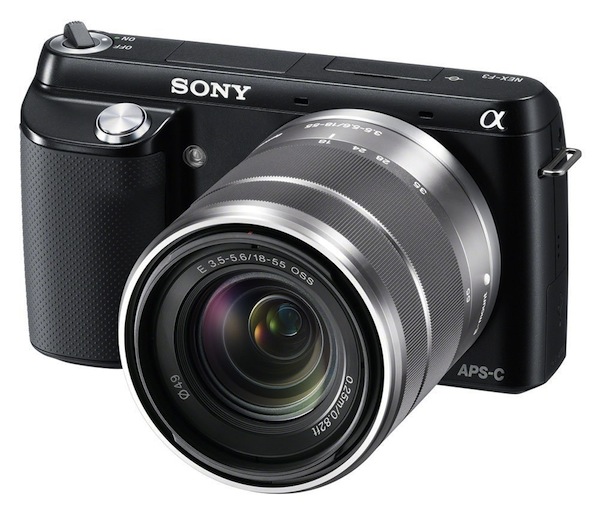 Sony Alpha NEX-F3 is a 16 megapixel camera with great automatic features and good-quality pictures and videos.
The Sony NEX-F3 is a compact interchangeable lens that is distinguished by a sensor of a good size. It is the type Exmor APS HD CMOS 16.1 effective mega pixels, more than enough for any use of your prints and images. The camera is equipped with an LCD screen that can rotate 180 degrees, which allows you to create self-portraits exactly as you want. In addition, activating the option that launches the shot only when the subject smiles, it is possible to make sure that the click always arrives at the right time. The screen brightness is good and is fairly readable even in bright sunlight.
The Sony NEX-F3 also incorporates a feature that allows the camera, in the case of portraits, to cut out the scene in an optimal way by giving it a professional look. If one adds to this the Face Detection mode, which identifies the subject by adjusting skin tones perfectly, it soon becomes clear that this is a camera easy to use, suitable for those who meant little about photography.
It is part of that class of models, high-growth, allowing them to capture and never miss a shot (or almost). The 3D Sweep Panorama function also allows you to capture large three-dimensional scenarios that you can see on televisions equipped with 3D mode. Obviously, the Sony Alpha NEX-F3 is also capable of recording Full HD video at 1080i, and 25 fps in AVCHD format.
Sony NEX-F3: Performance
The Sony NEX-F3 has a built-in flash, something that not all compacts with interchangeable lenses has. This increases its flexibility and allows you to take pictures even in critical situations and in low light. It is always good to remember that the effectiveness of flash integrated in the camera does not exceed two meters. Apart becomes insufficient, if not ineffective.
Aesthetically, the Sony NEX-F3 follows the current fashion lines with a vaguely retro and tidy and stylish body. It is easy to handle, and comfortable grip allows you to hold it firmly with one hand. As you can easily detect seeing the images from the camera, the viewfinder is missing. You can buy an external one. Although it involves some inconvenience and expense in addition, is a better solution than other models that have integrated small and of poor quality, which makes them practically unusable.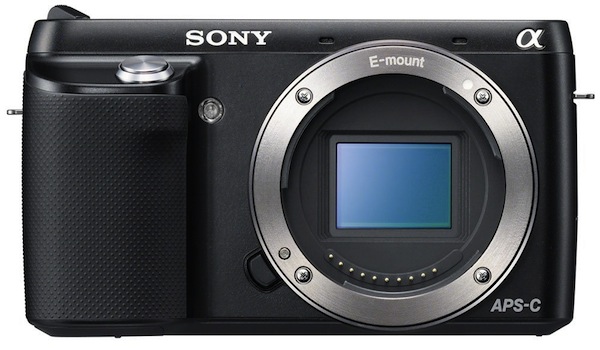 As already mentioned, the Sony NEX-F3 is a camera easy to use. The function Superior Auto, for example, recognizes the scene framed between a wide possibility of situations in which memory and consequently, adjusts shooting parameters. It has of all the different shooting modes and manual, for that matter, can be approached even by experienced users and in search of creative and personalized images.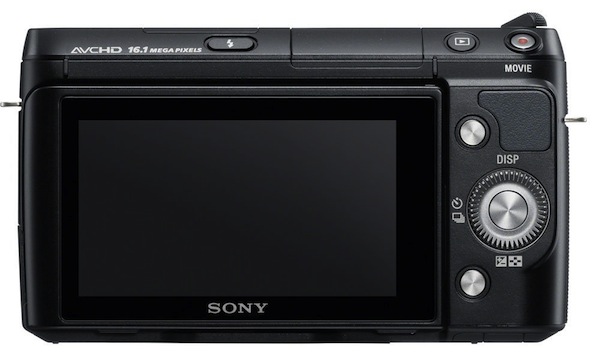 Autonomy declared Battery Sony Alpha NEX-F3 was 470 shots, a big step forward compared to previous models of the same series, allowing you to use the camera in full tranquility and operation.
Sony NEX-F3: Conclusions
The Sony NEX-F3 is the right camera for those who want to achieve better photos. He does everything to minimize the possibility of error and does it well. Obviously, activating all its functions help, compromises, but at least you do not run the risk of coming home with images unusable.
It can also be used in a full manual, but do not believe it is the ideal model for those who ask for something more to their photography. As for the image quality, the Sony NEX-F3 gives great photos and videos. You are well defined, clear, with proper contrast and color reproduction is sufficiently realistic.
Its major limitation is probably that it is very quick to use. It is not a serious problem unless you are engaged often in sports photography or action. The LCD screen mobile is convenient, but it can be oriented in any direction, enabling you to shoot from awkward positions many, but not all. Another important thing is that at the time, optics and accessories available in this range of cameras are few. It is true that Sony believes a lot in this area, and we will find more and more targets on the shelf soon.
Where to Buy Sony NEX-F3
---

---

---
PROS : Automation very good quality video and images, Autonomy.
CONS :
A few lenses, Viewfinder absent.
Product prices and availability are subject to change. Any price and availablility information displayed on Amazon at the time of purchase will apply to the purchase of any products.