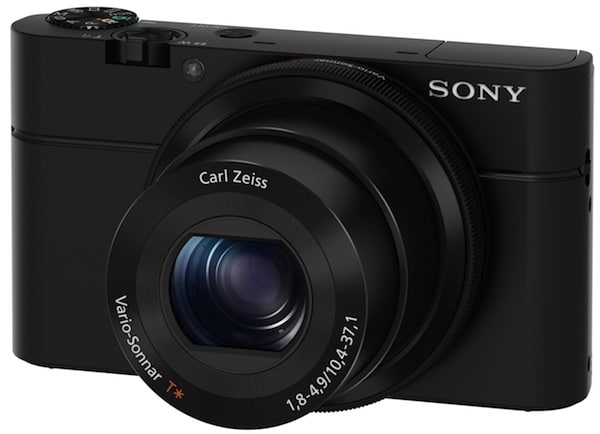 The Sony DSC-RX100 is one of the latest Sony compact cameras out on the market equipped with a sensor Exmor CMOS type 1 from 20.2 MP, 3.6x optical zoom and an LCD display 3-inch TFT TruBlack and a total number of points equal to 1,228,800. To accompany the sensor of the latest generation will find a Carl Zeiss ® Vario-Sonnar ® T with extra-wide F1.8 aperture and extremely bright.
The camera is equipped with high-speed BIONZ image processor who allows you to perform quick clicks at 10 fps. Among the various features of the Sony DSC-RX100 will find the opportunity to create stunning Full HD 1080i (1,920 x 1,080 50p) images with fluid and precise control of image quality thanks to the exposure modes P / A / S / M.
Sony DSC-RX100: Design
The Sony DSC-RX100 is a compact camera with extremely stylish and modern aspects underlined by the choice of materials (mainly aluminum) that give it a solid character. On the back at the camera is placed a TFT TruBlack LCD display 3-inch and an extremely high resolution and equal to 1,228,800 points.
The size of this compact camera (only in name) are contained (10.16 x 5.81 x 3.59 cm) while the weight is not just light but equal to 240 grams, something that will definitely second floor if you think the performance of this technological jewel.
Sony DSC-RX100: Features and Functionality
The Sony DSC-RX100 is a compact camera with a CMOS sensor Exmor 20.2 effective Mega pixels ensure that the creation of detailed photographs and Full HD (1920×1080 50p with precise control over the image due to the mode Exposure P / A / S / M) high sensitivity.
The camera is equipped with a graphics processor series BIONZ high speed that allows the execution of photographs with quick clicks up to a maximum of 10 fps, thanks to the power that it has. The Carl Zeiss Vario-Tessar T with extra-wide opening to F1.8 allows you to create blur effects uniformly absolutely perfect, allowing the user to control their images like a pro, thanks to the perfect control dial for smooth a quick and intuitive adjustment of exposure, zoom, image effects and many other features.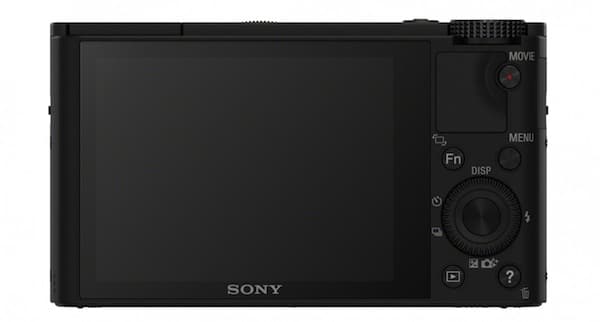 The films and photographs will be extremely stable and smooth thanks to SteadyShot Active mode that corrects for camera shake even when you are on the move or zooming (this mode also compensates for rolling). The camera is of course equipped with automatic as well as a manual mode (such as focus or white balance).
But finds its highest expression in the use of Superior Auto mode, which automatically adjusts the camera settings the same to ensure sharp images and low noise performance for a wide dynamic range. Even in low-light conditions photographs do not be too dark or of poor quality due to the sensitivity of the camera that goes up to ISO 25,600 in Multi Frame NR.
The device is equipped with a 3.6x optical zoom and a digital zoom which varies according to the resolution of the picture (about 14x to 20M, about A10M 20x, 28x to about 5M, about 54x VGA) to complete the zoom will find the Clear Image Zoom technology that increases the zoom range up to 7.2 x without decreasing the number of pixels, thereby maintaining detail-packed close-ups.
To complete the technical equipment of the camera we find, in addition to the various creative features with HDR, an Xtra Fine LCD 7.5 cm (about 3 inches) light that uses WhiteMagic to return a high contrast even in the presence of light direct sunlight.
Conclusion
The Sony DSC-RX100 is a very modern and beautiful compact camera with an aggressive design and elegant and characterized by the use of high-quality materials. The performance and features are anything but compact and help to make the price of this device quite high, reaching figures that can be safely relate with the sisters of the world Reflex. Thanks to the automatic modes and manual that is attached to this compact, we can say that the price is high, but not too much (although it is a very subjective view).
Where to Buy Sony DSC-RX100
---

---

---
PROS : Lens F1.8 Carl Zeiss ® Vario-Sonnar ® T; Video Full HD 50p Mode SteadyShot, Clear Image Zoom up to 7.2 x; design and materials; Large Exmor CMOS sensor 1; Xtra Fine LCD high resolution; ring control, ISO 25,600 in Multi Frame NR.
CONS :
Price and Optical Zoom.
Product prices and availability are subject to change. Any price and availablility information displayed on Amazon at the time of purchase will apply to the purchase of any products.