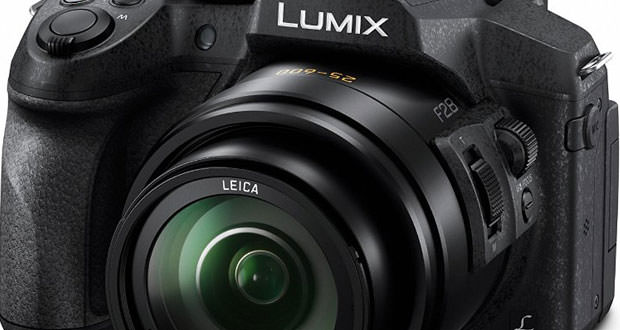 The new Panasonic Lumix FZ300 is a super-zoom with 12-megapixel sensor, 4K video and an impressive 25-600mm lens with f/2.8 constant.
Super-zoom, Mini sensor
In recent years, the field of bridge cameras starred in a revival, thanks to the release of very interesting products like Sony RX10 or Panasonic FZ1000, both with an ambitious sensor 1″ diagonal and capable of express a remarkable image quality.
For its new Lumix FZ300, Panasonic has chosen to follow a more traditional route: this camera integrates it a classic sensor 1/2.3″ (typical of normal compact) flanked by a zoom lens really super, as well as a fairly advanced feature set.
Panasonic Lumix FZ300 – Technical data sheet
The heart of the Panasonic Lumix FZ300 is represented by MOS sensor size 1/2.3″ with 12 megapixels of effective resolution. The real star of the sheet is impressive but the objective, which with its 24x zoom offers an excursion focal 25mm to 600mm even, all with constant maximum aperture of f/2.8. The objective is also supported by a stabilization system 5-axis, which helps to contain the vibrations, and is able to focus up to 1 cm of distance, thus enabling to capture macro images of remarkable impact.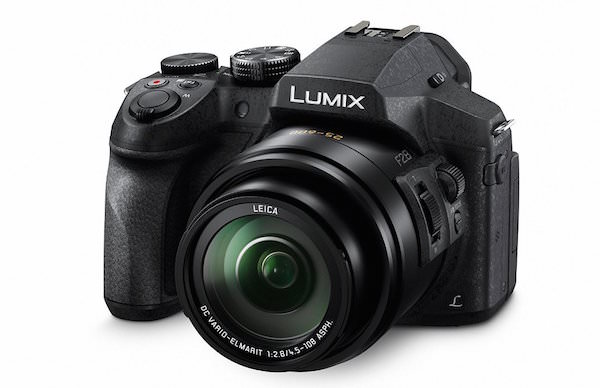 On the back of the camera is an LCD screen 3″ diagonal and 1040k dot resolution, articulated and comes with touch technology. Very good electronic viewfinder: it is an OLED 1440k points offering high magnification of 0.7x and allows you to frame the scene with safety and pleasure.
The rest of the technical specifications includes the ability to record video 4K with 25fps, a jack for the connection of external microphones, a burst mode that achieves the remarkable speed of 30fps, and finally, the inclusion of an antenna for Wi-Fi The connection to the smart device.
Panasonic Lumix FZ300 – Design and controls
The build quality of the Panasonic Lumix FZ300 is remarkable: the entire camera body is made of solid plastic and great feeling grip. Also the ergonomics are very good, thanks to the generous front grip (with its rubber coating provides a very firm grip) and the large electronic viewfinder, well used even by those who wear eyeglasses. The compactness and lightness are not among the qualities of this camera, whose size is comparable to a small SLR (the exact dimensions are 131.6 x 91.5 x 117.1 mm for 690g weight).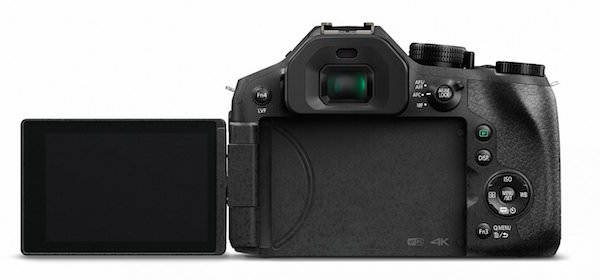 The available space was still well-used by Panasonic, who studied for this camera a very functional layout of controls and depth. Beyond the inevitable mode dial, there are two rings of selection (one of which is located on the outside of the lens), a selector to cross, five physical buttons and finally the many programmable soft keys accessed using the touch screen. The user experience is overall very good and able to meet the needs of advanced photographers.
Performance and usability
The performances of the Panasonic Lumix FZ300 are those of a thoroughbred sports car. In particular, the auto focus single is very rapid, in all focal lengths, while the continuous manages to obtain a discrete tracking of mobile subjects, provided that these are maintained in the AF central.
Impressive burst, offering about 6fps in traditional mode with continuous AF and even 30 fps in burst 4K. The latter uses the electronic shutter and provides a reduced resolution to 8 megapixels, but is able to freeze the movements with remarkable efficacy and out of reach for many traditional cameras.
Also good performance of the zoom lens, which extends quite quickly and can count on a stabilization system very efficient, able to contain the vibrations to make easier to take pictures even at extreme focal length of 600mm. The constant aperture of f/2.8 is clearly a plus and allows you to use ISO moderate throughout the zoom range, but it must be said that the optical performance maximum opening is not entirely satisfactory: f/2.8 several lengths focal produce shots rather soft, with some tarnishing, especially in backlit more difficult.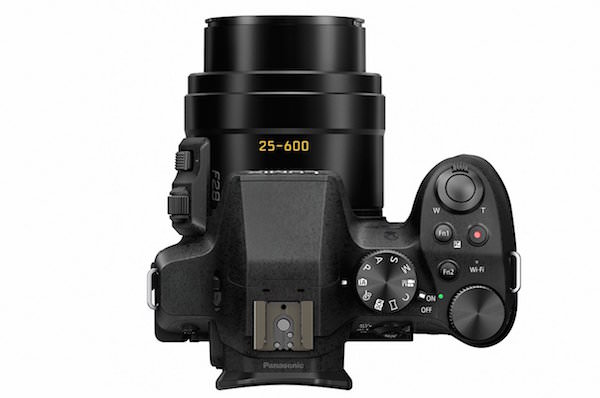 Quality Photos and Video
The image quality is pure the least interesting of the Panasonic Lumix FZ300, which despite its significant size, ambitious in its price and its remarkable feature set, produces images comparable to those of a compact pocket midrange.
The 12 megapixel sensor is not at the forefront in terms of resolution, and on several occasions shown its weaknesses, producing images slightly grainy and certainly not carved from the point of view of color or fine detail. That said, under the right conditions (by closing the lens of a pair of switch and setting values ​​ISO basis), the Lumix FZ300 can capture still shots captured beautifully.
The relatively low density of the sensor also allows a good performance in low light, with usable images up to the value of ISO 800 or even more (especially if you do not want to view them in full resolution).
The front of the movie, as always for Panasonic, is rather interesting. The Lumix FZ300 is today one of the few consumer cameras to offer video recording in 4K, with a quality usually very good for an instrument of this price range. Even the normal 1080p video are still valuable for both retail and for color, and can count not only on a very reliable auto focus, but also the creative possibilities offered by the zoom so large, bright, well-stabilized and completely silent. Audio recorded in-camera is sufficient, but the most demanding are sure to appreciate the possibility to use external microphones.
Conclusions
The Panasonic Lumix FZ300 is a camera with two faces. On the one hand, it offers a very good technological equipment, with its remarkable zoom with constant aperture, videos 4K, the flurry of 30fps, the abundance of electronic options, the great sights and the great depth of control.
The flip side is that of a camera big, heavy and expensive (as much or more of an SLR or a mirrorless entry-level), but produces images comparable to those of a compact pocket. If an instrument photo is demanded above all the image quality, it's hard to consider such an ideal combination.
Overall, the Lumix FZ300 is a camera that you can recommend to those who love gadgets and intends to make extensive use of video function, while the photographers will probably find more traditional products more balanced in the same price range.
Where to Buy Panasonic Lumix FZ300
---
---
---
10%
PROS : Objective 25-600mm f / 2.8, Excellent build quality, Fast performance, 4K video, Great depth of control.
CONS :
Price challenging for a camera sensor to reduced image quality in the media, "soft" full aperture.
Product prices and availability are subject to change. Any price and availablility information displayed on Amazon at the time of purchase will apply to the purchase of any products.