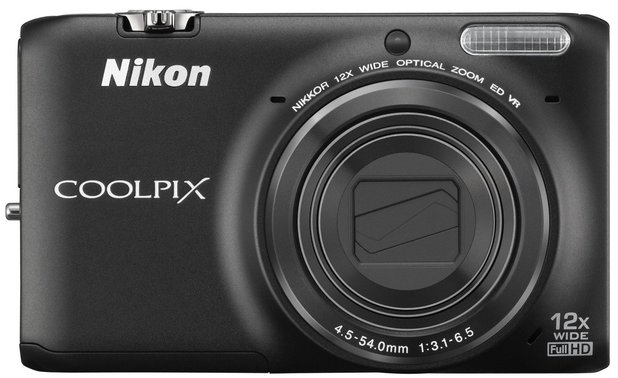 The Nikon COOLPIX S6500 is a compact digital camera design colorful and perfect for photos and video perfect for any occasion. Has a body to handle, a 16-megapixel CMOS sensor with backlight, 12x optical zoom NIKKOR lens with wide-angle coverage, vibration reduction technology, Full HD movies, 3-inch LCD display with 460,000 pixel resolution, Wi-Fi connectivity, motor EXPEED C2, various scene modes, 3D shooting mode, a function for portraits and various intelligent editing features.
Nikon COOLPIX S6500: Design
The Nikon COOLPIX S6500 is a compact camera with a modern design and curved, available in various colors, such as black, blue, red, orange and silver. It has a large 3-inch TFT LCD display with a resolution of about 460,000 points. The size of the camera, finally, is 94.5 mm wide, 58.3 mm in height and 26.3 mm in thickness. The weight is 153 grams with battery and memory card.
Nikon COOLPIX S6500: Features and Functionality
The Nikon COOLPIX S6500 is a digital camera made by the manufacturer earlier this year, along with other models within the COOLPIX family. It is a compact, small and handy which makes a number of additional functions their winning weapon.
Going in order, and starting from the specifications, this camera is equipped with a CMOS image sensor 1/2, 3 inches in size, with a total resolution of approximately 16.79 effective megapixels and 16 megapixels. It is, therefore, one of the highest resolutions regarding compact cameras, which obviously translates into an equally high quality of images.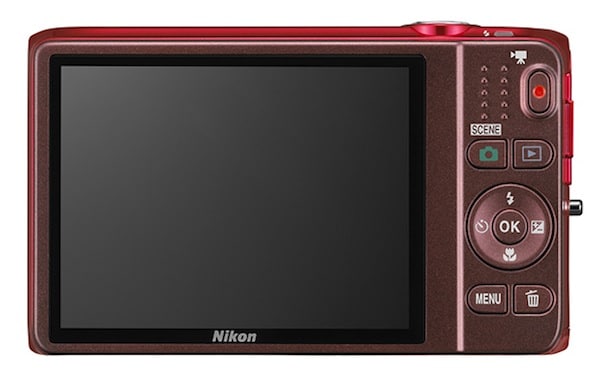 Continuing with the specifications, the Nikon COOLPIX S6500 is equipped with a Nikkor lens that has a focal length of 4.5 to 54, equivalent to 25-300 mm on a traditional 35 mm, focal length and aperture equal to F3.1-f6. 5. As for the possibility of taking pictures of the distance, the camera has a 12x optical zoom supported by a digital zoom up to 4x.
Turning to functionality, the first to point out, the one that distinguishes it from most compact in circulation, is the integrated Wi-Fi connectivity, thanks to which you can easily transfer photos and videos on a device with the same technology, which among the other can also be used as a remote control for the camera itself.
Another important function of the Nikon COOLPIX S6500 is definitely the vibration reduction technology, which allows to compensate for movement to the machine and obtain, therefore, perfectly crisp photos and movies in every circumstance. With the way HDR automatic, instead, the camera will shoot two images with different exposures and combines to create a single image richer colors.
Other features include a panoramic shooting horizontally or vertically, the high-speed continuous shooting in sequence, which allows for up to 7 consecutive shots at a speed of 10 frames per second, and intelligent retouching functions, such as the smile timer, the blink open and glamor retouching, thanks to which you can achieve perfect portraits every time.
The Nikon COOLPIX S6500 is also equipped with functions that allow you to edit and enhance your photos after taking them as well as many as 19 scene modes which you can choose in order to get that perfect shot every time. Finally, to great effect is the 3D shooting mode, which allows precisely to create three-dimensional pictures. Missing to mention the large display and high-resolution, USB and HDMI Full HD video and movies.
As for autonomy, with the built-in lithium battery can take up to 150 pictures or record up to 25 minutes of video. Finally, for saving your photos and videos, the camera has an internal memory of 25 MB expandable via Secure Digital, SDHC or SDXC. The purchase package includes the lithium battery, charger, USB cable, the audio / video cable, strap and CD-ROM with the software.
Conclusion
Nikon Coolpix S6500 is an attractive compact camera sold at an affordable price and with some notable features, such as Wi-Fi connectivity, HDMI, 3D photos, Full HD movies, high resolution and optical stabilizer. The rest of the specifications is average.
Where to Buy Nikon COOLPIX S6500
---

---

---
PROS : Connettività Wi-Fi; Foto panoramiche; Filmati Full HD; Stabilizzazione ottica; Risoluzione sensore; Grandezza display; Modo di ripresa 3D; Design; Funzioni di ritocco.
CONS :
Autonomy with supplied batteries, No manual settings.
Product prices and availability are subject to change. Any price and availablility information displayed on Amazon at the time of purchase will apply to the purchase of any products.