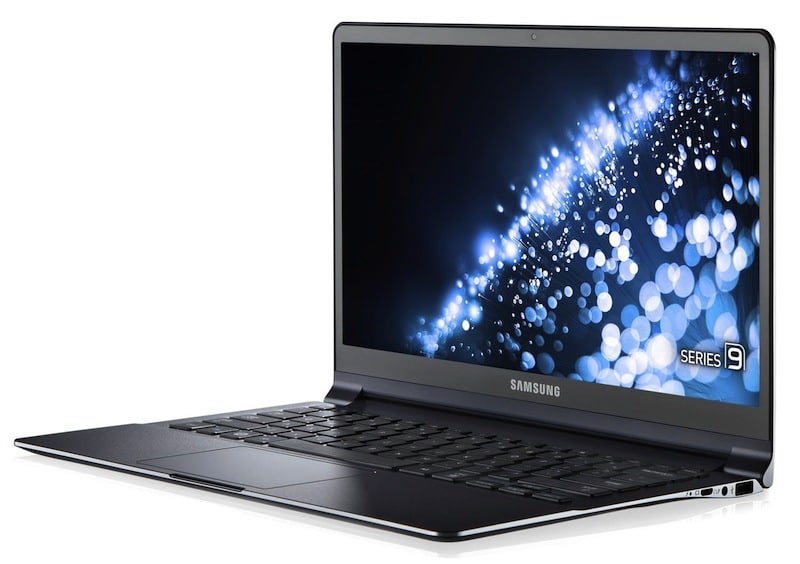 The Samsung NP900X3C is a laptop designed in a refined and elegant, with Unibody aluminum construction and extremely thin. As regards the technical specifications, the laptop is based on Intel Core i5-3317U and has HD SuperBright LED screen 13.3-inch screen with 1600×900 pixels resolution, RAM 4 GB solid state disk 128 GB, connectivity LAN and Wi-Fi, Bluetooth 4.0, 1.3 megapixel HD webcam, HD audio, microHDMI port and memory card reader.
Samsung NP900X3C: Design
The Samsung NP900X3C is a laptop that is distinguished by an exceptional design, made of aluminum and equipped with backlit keypad and display. It has an LED screen HD SuperBright Plus anti-glare 13.3-inch with a resolution of 1600×900 pixels. As for size, measuring 313.8 mm in width, 12.9 mm in height and 218.5 mm in depth, while the weight is only 1.16 kg.
Samsung NP900X3C: Features and Functionality
The Samsung NP900X3C is one of the latest laptops from Samsung Series 9, which includes models elegant and refined and feature-rich. Much like the Samsung NP900X4C, it differs very few features, especially for the size as the screen. As regards the technical specifications, this laptop is based on Intel Core i5-3317U up to model, with a top speed of 1.70 GHz and 3 MB L3 cache on a RAM DDR III 4 GB of a graphics card Intel GMA HD 4000, on a solid state disk 128 GB and operating system Windows 7 Professional.
Turning now to examine in closer detail the Samsung NP900X3C, we cannot dwell on its exquisite design and aerodynamic. It presents a body made of aluminum and subjected to sand blasting to obtain an elegant satin finish, details and finished thickness greatly reduced.
The screen of this laptop is of great quality because it is a high-resolution HD, which ensures that text is extremely sharp and highlights even the smallest details. Among other things, it is also anti-reflective. Therefore, ensure a perfect vision even in case of direct illumination from the sun.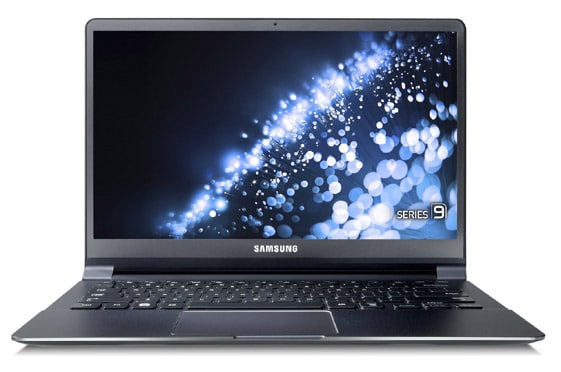 Speaking connectivity, Samsung NP900X3C, presents the Bluetooth version 4.0, Wi-Fi in the standard 802.11b/g/n, for surfing the Internet access via hotspot, and Ethernet, to connect to the Internet wired. The multimedia industry sees the presence of a built-in webcam with HD resolution of 1.3 megapixels, which allows you to make video quality and crisp, as well as to record video, and high-definition audio technologies with Sound Effect and Sound Alive and with 2 stereo speakers 1.5W each.
The Samsung NP900X3C then offers some interesting features, such as quick start in 9.8 seconds, the instant start in 1.4 seconds from standby and fast access to data, provided by the presence of a state disk solid. Still to emphasize the backlit keyboard with automatic adjustment, the ClickPad multigesture and the Easy Settings Samsung, which allows for quick and easy configuration of the notebook.
Finally, this laptop has VGA port, microHDMI port, 1 USB 2.0 ports, 1 USB 3.0 port, memory card reader 4 in 1, microphone input, headphone output. This, finally, a lithium battery 4-cell 40 W and high autonomy.
Conclusion
The Samsung NP900X3C is a great notebook features a stunning design its main strength, and remarkable technical specifications. The display is of the highest quality. Connectivity is complete, and also includes an HDMI port. The audio surrounds sound and features quick-start functions that allow you to start working immediately. If you want to find the right-a defect is the storage capacity, 128 GB is few, although it is a solid state disk.
Where to Buy Samsung NP900X3C
---

---

---
PROS : Screen Resolution, Design, Door microHDMI, memory card reader, HD webcam; Connectivity.
CONS :
Storage capacity.
Product prices and availability are subject to change. Any price and availablility information displayed on Amazon at the time of purchase will apply to the purchase of any products.