Laptops
HP Envy 14-3100 Spectre: Review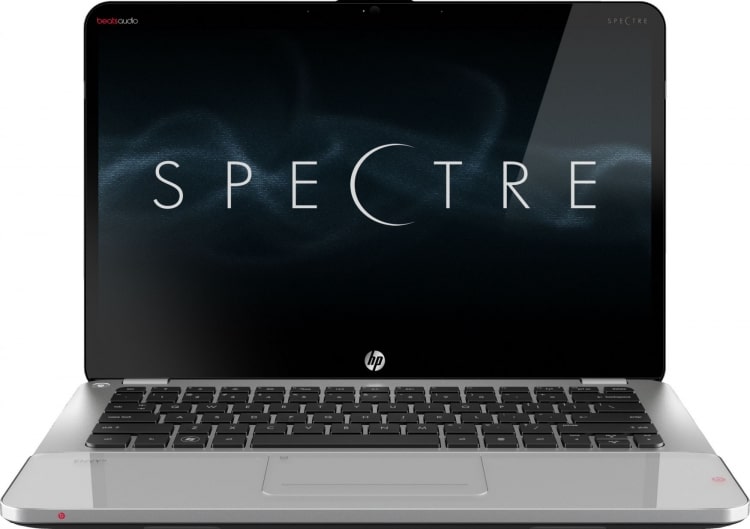 The HP Envy 14-3100 Spectre laptop is a spectacular chef to design its main strength. It has elegant and modern lines, a body made of aluminum alloy coated with a layer of Corning Gorilla glass, Which makes it extremely durable, and use a special keyboard backlight technology.
As for the rest of the specifications, is based on an Intel Core i5 processor, a memory 4 GB RAM, the operating system Windows 7 Home Premium and a 128GB solid state disk, and has 14-inch HP Radiance display with 1,600 x 900 pixel's resolution, Intel HD 4000 graphics card, HDMI output, HD webcam with activity LED, Ethernet connectivity, Wi-Fi and Bluetooth, and Beats Audio technology.
HP Envy 14-3100 Spectre: Design
The HP Envy 14-3100 Spectre ultrabook is an exceptionally designed, with cover and palm rest covered with glass Gorilla Glass, which not only ensures the device extreme elegance and charm unmatched, but also ensures extreme robustness. As for size, measuring 327 mm wide, 221 mm deep and only 20 mm thick, and weighs just 1.80 Kg has, then, a display HP Radiance Infinity 14-inch with a resolution of 1,600 x 900 pixels.
HP Envy 14-3100 Spectre: Features and Functionality
Presented at the international level at the beginning of this year and available in our country only in the month of June, the HP Envy 14-3100 Spectre is an ultrabook designed in a truly spectacular and unique, that definitely stands out from other similar devices commercially available.
It is an advanced device under all points of view, which also justifies the cost quite high. Before delving into distinctive features, it is worth dwelling on the technical specifications of this ultrabook, who see the presence of an Intel Core i5-3317U 1.7 GHz with 3 MB L3 cache, 4 GB of RAM, a hard 128 GB solid state and the operating system Windows 7 Home Premium.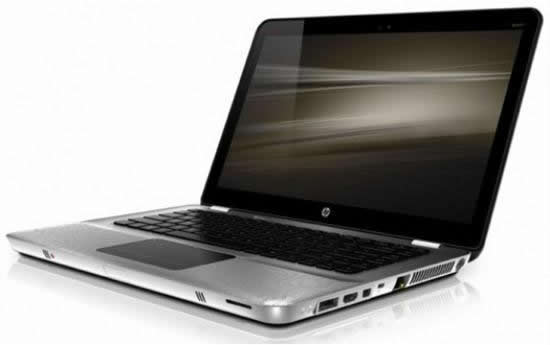 As for the multimedia department, the HP Envy 14-3100 Spectre is equipped with a graphics card Intel HD 3000 HD, Beats Audio technology with two built-in speakers and a built-in HD webcam. Not to mention the high-quality display, with Radiance technology, which ensures a fantastic viewing in high definition. Returning now to those who are the strengths of this device, it is imperative to mention the glass Gorilla Glass covering both the outer cover that the palm rest, and gives the ultrabook a really attractive design and elegant, giving the time itself particularly resistant to scratches. Another noteworthy feature is the backlit keyboard equipped with a special sensor that illuminates the keys when approaching your fingers to the keyboard and turn them off when you are away.
As for connectivity, the HP Envy 14-3100 Spectre has everything you need to stay the entire day away from the office or from your desk. There are LAN connectivity and Wi-Fi to connect to the Internet via cable or wireless, Bluetooth technology and USB ports, 1 USB 2.0 and 1 USB 3.0 to exchange data with other devices with or without wires.
I do not even miss the HDMI interface, perfect to connect the TV to the ultrabook new generation high definition ones, and the reader of memory cards. Of considerable interest is the autonomy of this device, able to reach the 9.5 hours, thanks to the low-power processor, the presence of the solid state disk instead of the hard disk and power rapidly.
Conclusion
The HP Envy 14-3100 Spectre is an ultrabook intended for those who want a beautifully designed device, which makes certain to note, without sacrificing performance. Undoubtedly, the strengths are the lid and the palm rest covered with Gorilla Glass. The backlit keyboard with proximity sensor and autonomy especially high.
By contrast, in the case of an ultrabook, therefore fitted with a SSD as the others, has a storage capacity of a bit reduced, but this is compensated in part by the presence of the memory card reader. The dimensions are compact and do not miss the HDMI port. The connectivity is really complete.
Where to Buy HP Envy 14-3100
---

---
PROS : Backlit keyboard, Radiance Display high-resolution Full connectivity, Beats Audio technology, aluminum alloy body with Corning Gorilla; HDMI output, HD Webcam.
CONS :
Internal capacity; Price.
Product prices and availability are subject to change. Any price and availablility information displayed on Amazon at the time of purchase will apply to the purchase of any products.