Laptops
ASUS Zenbook UX32VD: Review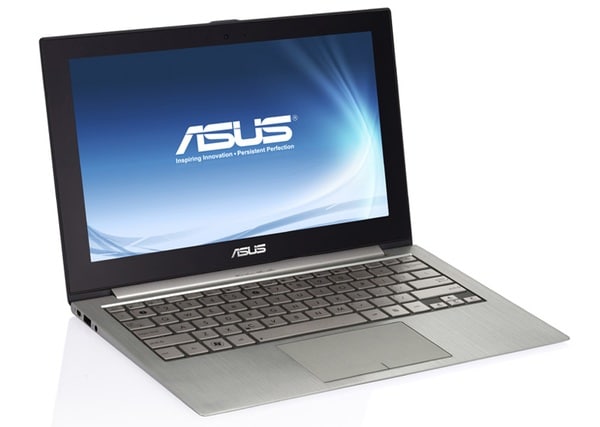 The ASUS Zenbook is a ultrabook UX32VD created to satisfy the need of users who want a lightweight and portable, good looking but also equipped with advanced features and technical specifications. Regarding the latter, it is based on an Intel Core i7-3517U, operating system Windows 7 Home Premium or Professional on a memory 4 GB RAM and a hard disk of 500 GB combined with a solid-state drive by 24 GB. It also has a 13.3-inch IPS display with full HD resolution, Nvidia GeForce GT 620M, audio quality, HDMI port and memory card reader.
ASUS Zenbook UX32VD: Design
ASUS Zenbook UX32VD  is a ultrabook from refined and elegant design, with aluminum alloy chassis and cover with concentric circles of great effect. It has a 13.3-inch Full HD display with a resolution of 1,900 x 1,080 pixels. As for size, measuring 325 mm wide, 223 mm deep and 17 mm in height at the highest point, while in the lower one is of just 5.5 mm. The weight is 1:45 kg.
ASUS Zenbook UX32VD: Features and Functionality
The ASUS Zenbook UX32VD presents itself as the perfect balance between technology and design, as well as one of the most subtle and ultrabook laptops available. Heir to the first series Zenbook, and the success of the model Asus Zenbook UX31E, offers new features and specifications definitely improved.
Starting from these latter, the ultrabook is based on the Intel Core i7-3517U, and then on the latest architecture Ivy Brdige on a memory 4 GB RAM and a 500 GB hard drive coupled with a solid-state  disk 24 GB. The operating system installed is Windows 7 Home Premium or Professional. Not missing, then the Nvidia GeForce GT 620M, which ensures excellent visual performance.
Of particular interest is the display with Full HD resolution, then 1,920×1,080 pixels, and features anti-glare IPS technology. Thanks to this screen and the graphics card already mentioned, the ASUS Zenbook ultrabook UX32VD was ideal for displaying multimedia content at any time. The design then is ultra-thin and lightweight, so it can be carried anywhere and it is always at your fingertips.
As for connectivity, has Bluetooth 4.0, which allows you to synchronize the data of Ultrabook with other compatible devices in Wi-Fi to surf the Internet for free via hot spots, 3 USB 3.0 ports that ensure maximum transfer speed, and an HDMI connector.
The ultrabook has no burner but offers a card reader for Secure Digital. The integrated webcam allows for video conferencing. The ASUS Zenbook UX32VD also has the instant-on feature that allows you to interrupt a session and restore it, even after several days, in a few seconds, ensuring the total safety of the data contained in the files remained open and unsaved.
It should be emphasized the excellent sound quality, guaranteed by SonicMaster technology, developed in collaboration with Bang & Olufsen ICEpower and able to provide a powerful and enveloping audio playback.
Conclusion
The ASUS Zenbook UX32VD is a great ultrabook that is distinguished by its unique design, ultra-light and ultra-portable, and its technical equipment, which includes next-generation processor, full connectivity, rapid restoration of the session and the audio department of considerable quality.
Where to Buy ASUS Zenbook UX32VD
---

---
PROS : Design, Quick Start, Backlit Keyboard, NVIDIA graphics, HDMI port, Webcam, Card Reader Memory.
CONS :
Storage capacity, Support only SD.
Product prices and availability are subject to change. Any price and availablility information displayed on Amazon at the time of purchase will apply to the purchase of any products.