Laptops
Toshiba Satellite U845: Review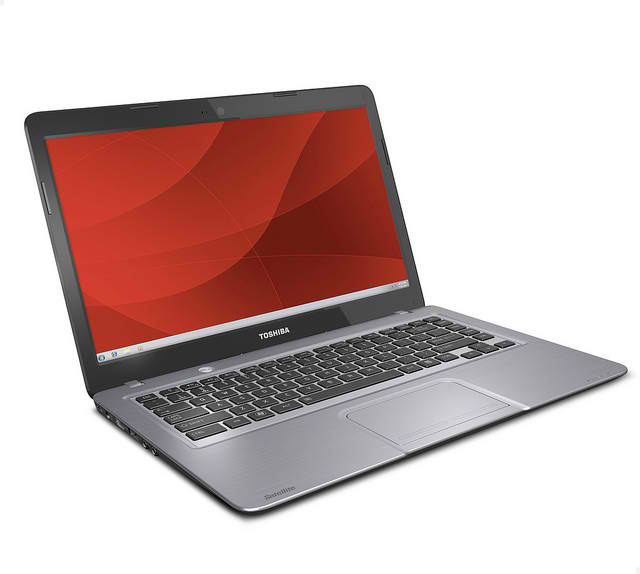 The Toshiba Satellite U845 is a lightweight and portable ultrabook characterized by a perfect balance of performance and design, thanks to the latest generation of processors and the brushed metal case. As for technical specifications, features an Intel Core i3-3377m-efficient, a memory 4 GB RAM, a hard disk 500 GB with 16 GB SSD module, an Intel HD graphics card, a screen 14-inch HD TruBrite TFT with resolution 1,366 x 768 pixels, Wi-Fi and Bluetooth 4.0, HDMI port, a built-in 1.3 megapixel webcam with microphone and SRS Premium Sound 3D.
Toshiba Satellite U845: Design
The Toshiba Satellite U845 is a laptop featuring an attractive design, with brushed metal cover and island keys, which allow a perfect type. It has a TrueBrite HD TFT display with LED backlight and 14-inch with a resolution of 1,366 x 768 pixels. As for size, measuring 342 mm in width, 232 mm depth and 19.9 mm in height, the weight starts at 1.58 kg.
Toshiba Satellite U845: Features and Functionality
The Toshiba Satellite U845 is a laptop presented by the manufacturer in june on last year, along with other models, such as the Toshiba Satellite Z930. It is an elegant, refined, extremely portable, ideal to keep you connected wherever you are.
As regards the technical specifications, the Satellite U845 features an Intel Core i3-3377m-efficient, turbo with 1.5 GHz speed and 3 MB of level three cache, a DDR II 4 GB RAM, a hard 500 GB SATA HDD at 5400 rpm with 16 GB SSD and the operating system Windows 7 Home Premium.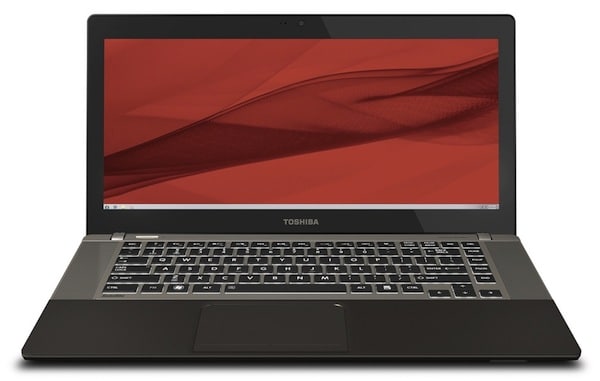 Turning now to a detailed analysis of the functions and strengths of the Toshiba Satellite U845 we cannot start from the sleek, brushed metal, with large click pad and a comfortable keyboard with tactile keys side by side and matte finish, which ensures maximum usability in all circumstances, as well as giving an appearance that is certainly envy.
Two other points in its favor are definitely the high level of autonomy, which comes up to 9 hours, and quickly starts the computer, which makes it a perfect companion when you have to stay out of the house all day continued to work. Even the multimedia side is interesting, in particular, as regards the presence of the HDMI port, that allows to connect to all the devices of new generation.
Speaking now of connectivity, Toshiba Satellite U845 is equipped with just about anything, then Ethernet LAN for connecting to the Internet via cable or to connect multiple computers together, Bluetooth 4.0 technology for data synchronization with other devices high-speed and Wi-Fi connectivity, to connect to the Internet without wires. There are, finally, an integrated webcam for video conferencing to HD and SRS Premium Sound 3D, for great sound.
Conclusion
Toshiba Satellite U845 laptop is ideal for those who need to work and to stay connected while on the move. The strengths are a particularly attractive design, maximum connectivity and high autonomy. The audio performance is thanks to SRS Premium Sound 3D.
PROS : Webcam, graphics card, HDMI port, Design, Technology SRS Premium Sound 3D.
CONS :
Internal capacity, No burner.