Guide
Mac Monitor: The Best to Buy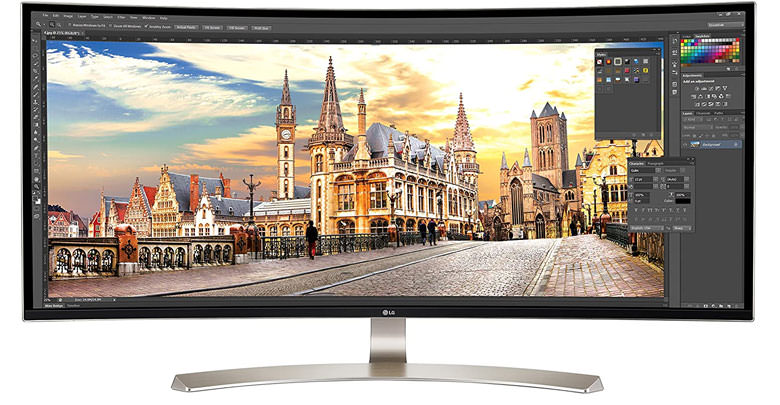 In this constantly updated guide, we will explain how to choose the perfect Mac monitor for your needs. Furthermore, we will offer you the best models dedicated to the users of the bitten apple. Before moving on to purchasing a product, it is good to analyze all the aspects and characteristics to be taken into consideration.
Mac, while not having a good quality/price ratio, are famous for the performance they manage to give with productivity. If you are used to editing videos, editing photos, or producing music, it is advisable to purchase a second monitor. In this way, you will be able to manage better all the software you intend to use. In addition, apple allows you to use external displays with your Mac to improve your productivity.
One of the fundamental criteria to be evaluated is the type of panel. TN monitors have a perfect response time and are not affected by input lag in the least. On the other hand, the color rendering is not entirely faithful, so they are discarded in the Mac environment, as indicated on the gaming side.
Reliable colors and remarkable viewing angles characterize IPS monitors. In addition, they have a much longer response time than TN models.
Finally, if you are equipped with a recent model, you will be limited by the lack of dedicated ports. However, you can still use the USB-C port, a recent standard that allows you to enjoy video output and charging in one go.
Secondary features, such as display size and Mac monitor resolution, strictly depend on your needs and the intended use. For example, using a 4K monitor for Mac implies that your computer must be equipped with the necessary features to support that resolution.
---
The best-Selling Mac Monitors of the moment
Before leaving you to our selection, we recommend that you look at the following list of the 10 best-selling Mac monitors of the moment on Amazon. The list is kept constantly updated by the store itself.
---
The Best Mac Monitor chose by us
After analyzing all the features and aspects to consider, we offer you our selection of the best Mac monitors currently available on the market. The proposed models are also excellent monitors for Macbook Pro.
LG 38UC99-W Monitor
It is a monitor for Mac Pro with excellent technical characteristics. If you are looking for an aspect ratio other than 16:9, this is the model for you. It features a 38-inch display in 21:9 format. In addition, the IPS-type display has a resolution of 3,840 x 1,600 and a response time of 1 ms, a feature to take into consideration definitely.
Additionally, it features a 75Hz refresh rate and AMD FreeSync technology. Finally, it has a USB-C port through which you can connect the monitor to your computer. There is also a 34-inch model.
LG 27UK850-W Monitor
We now come to an excellent model made by LG. It is an IPS-type monitor with a 27-inch panel. It features 4K UltraHD resolution, which is 3,840 x 2,160 pixels. You can adjust the monitor to your liking, as you can adjust its height, tilt, and rotation.
It too supports AMD FreeSync technology. In addition, it features an excellent connectivity compartment. We find a USB-C port, two HDMI ports, a DisplayPort, and two USB 3.0 ports.
BenQ PD2500Q Monitor
This is an external monitor for Mac made by BenQ, precisely the PD2500Q. The IPS-type display of this monitor is 25-inch with 2K QHD resolution or 2,560 1,440 pixels. In addition, it features skinny bezels, a feature that allows you to enjoy the graphic rendering offered by the display fully.
In addition, it is equipped with Flicker-Free and Low Blue Light technology, technologies that protect the eyes during the many hours of working on the computer. Finally, we find an HDMI port, a DisplayPort, a Mini DisplayPort, and a USB 3.1 port.
HP 27FH Monitor
Ultra-slim and sleek, the HP 27FH monitor is certainly among the best around. The IPS display is 27″ with Full HD resolution. The latter features a response time of just 5ms and a 60Hz refresh rate. The HP monitor is also adjustable in both height and tilt.
Thanks to the Low Blue Light mode, this monitor makes the intensity of the colors warmer and prevents the eyes from straining during use. On this device, we find two HDMI ports and a VGA port.
Product prices and availability are subject to change. Any price and availablility information displayed on Amazon at the time of purchase will apply to the purchase of any products.