Guide
4K Monitors: The best to buy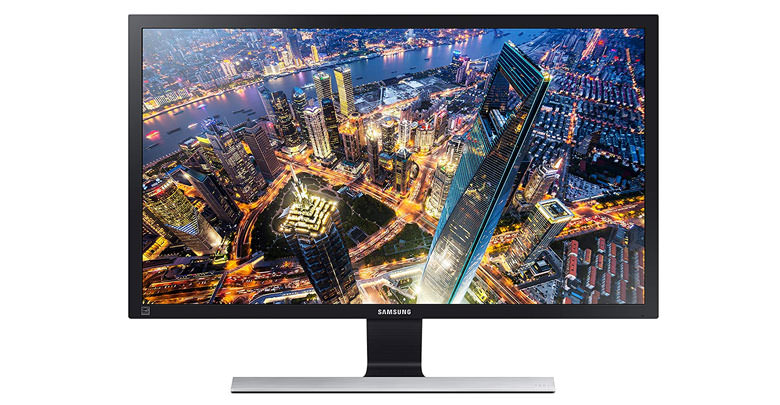 Making any workstation, be it for gaming or editing, is not as easy as you might think. The choice of the various components has always been the crucial part of the realization of a PC. Often the part that is underestimated and on which we tend to save is the monitor. The tendency is to look for a medium-low-end model and leave all other details and features to chance, so as to save a little.
The purchase of a good monitor is just as important as the realization of the PC that will accompany us over the years. The 4K resolution is dedicated to users who want to enjoy all the possible details and maximum graphics. For this reason, we have decided to make a purchase guide on the best 4K monitors.
How to choose a 4K monitor
The choice of a monitor in this category is certainly not to be taken lightly. This is a purchase that must be made with the utmost care. Some aspects and some characteristics that will determine the choice of our new model must be taken into consideration.
Use and type of panel
The use we intend to make of them is the first aspect that we must consider. It also connects with a second aspect, that is the type of panel. If we need to buy a gaming monitor, it is advisable to opt for a TN or VA type panel. If, instead, we want to use the monitor mainly for editing and graphics, it is advisable to opt for an IPS type panel, a reliable type that guarantees excellent color rendering.
Refresh rate and response time
These two aspects are overlooked by most users. However, they are crucial in choosing a good monitor. The refresh rate is the refresh rate and represents the number of times in a second the image is redrawn.
This feature is measured in Hz (Hertz) and, in recent years, having a refresh rate above 60 Hz has become a standard. The response time, on the other hand, is usually 1 ms with regard to gaming monitors, while for those dedicated to graphics, it can even reach 4 ms.
Dimensions
In this category of products, it is advisable to purchase a monitor with a diagonal display of 27 inches. In this way, we will be able to enjoy all the details offered by this resolution, as a 24-inch diagonal would be useless for such a resolution.
NVIDIA G-Sync and AMD FreeSync
They are two proprietary technologies of the two companies. They greatly increase the performance regarding refresh rate and image quality. Obviously, we will have to have the video card and the monitor that support the same technology.
---
The best 4K monitors
Samsung U28E570D
If you are looking for a 4K monitor without having to spend a fortune, you should definitely consider this great Samsung product. The design is fairly anonymous, but it carries within it a good dose of substance. The 28 screen with a UHD resolution, lends itself well to any type of use, especially to reproduce multimedia content.
Not to mention even gaming, with a response time of 1 ms and the AMD FreeSync technology present by default. For connectivity, we find two HDMI ports and a DisplayPort. Eye Saver mode will be able to take care of your eyes even after prolonged sessions. The refresh rate is at 60 Hz.
LG 27UD58
By increasing your budget a little, you will also have this LG 4K monitor available as a choice. Equipped with an IPS panel with a 27-inch diagonal, it shows more than acceptable edges even if not really reduced to the bone.
Also in this model is the AMD FreeSync technology, which works in pairs with a response time of 1 ms, for truly top performance. In addition, there are the Dynamic Action Sync and Back Stabilizer modes. The refresh rate is 60 Hz, while the connectivity sees the presence of 2 HDMI ports and a DisplayPort.
Samsung LU32H850UMNXZA
In case the dimensions are very important to you, why not tack on a 32-inch 4K monitor? In this way, you will have a really large viewing surface, equal to many common Smart TVs. If you also put in a UHD resolution and a Quantum Dot technology, you will immediately realize that the quality of this product is really high.
Numerous input ports, which see the presence of 4 USB 3.0 ports, two HDMI. a DisplayPort and a Mini DisplayPort. Do not forget the possibility of adjusting the height, for a vision comfort that is always perfect from any angle.
Samsung CF791
Curved screens have been somewhat shelved compared to conventional solutions. In reality, it is a perfect product to combine with a PC, which gives an immersion in the truly incredible game sessions. This 4K monitor made by Samsung offers a 34-inch viewing surface, with a 21: 9 ratio and Quantum Dot technology.
Thanks to its particular facto form, this product is particularly recommended also for multitasking, since you can replicate two or more windows and use them in a really easy way. In entrance, you will find two USB ports, in addition to the classic HDMI and DisplayPort. A highly appreciated feature is the two integrated 7 W stereo speakers.
LG 34UB88-P
To stay on the subject with the previous product, we decided to recommend this 4K monitor from LG, which copies most of its features. The vision ratio is always equal to 21: 9, distributed on a diagonal of 34 inches.
Also in this case we are faced with a perfect screen for multitasking, which will give you great satisfaction if you work constantly with more than one open window. Among its pros, we also find a completely customizable height and the integration of AMD FreeSync technology.
Acer Predator XB271HK
The Acer Predator series has always stood out as one of the cornerstones of gaming. With this monitor, this trend is confirmed, and we openly turn to an audience that loves to spend a lot of time in front of the PC.
With a diagonal of 27 inches, and G-Sync technology, your user experience can only be positive, in any condition of use. If you, then add a really nice design the absence of side edges. The risk of wanting to buy it straight away is really high.
AOC Agon AG271UG
This AOC monitor embodies all the best features currently present in the monitors of this category. The AOC AGON AG271UG is equipped with a 27-inch display with 4K resolution, or 3,840 x 2,160 pixels. The type of panel is IPS, and this means that it can be used safely for both gaming and graphic editing. Moreover, it turns out to be a perfect model also for displaying multimedia content.
It features a 60 Hz refresh rate, and a 4 ms response time. FlickerFree and Low Blue Light technologies drastically reduce eye strain. Furthermore, it is equipped with NVIDIA's proprietary G-Sync technology.
Other interesting 4K monitors
In our opinion, the ones we showed you today are the best 4K monitors available today. Given that the alternatives are decidedly numerous, we have decided to add some other products in this paragraph and to present them in a more concise form.
Product prices and availability are subject to change. Any price and availablility information displayed on Amazon at the time of purchase will apply to the purchase of any products.