Guide
4K G-Sync Monitor: Which to buy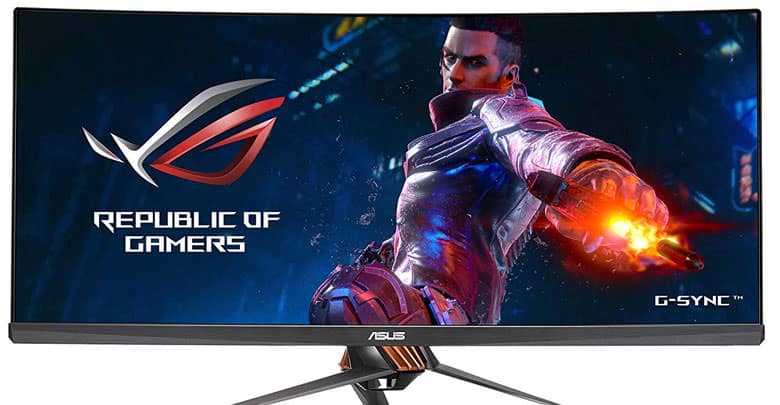 A good monitor allows us to fully enjoy all the details offered by our gaming PC hardware. However, users often underestimate the purchase of a new monitor, as no particular attention is paid to the features of the product. Monitors with 4K resolution allow us to enjoy details that we can hardly perceive with Full HD resolution.
For this reason, many gamers prefer to buy a product of this category. Some companies have decided to adopt NVIDIA G-Sync technology, in order to improve fluidity and break down screen tearing, a problem that is common to most users.
How to choose a 4K G-Sync monitor
The choice of a monitor in this category is certainly not to be taken lightly. This is a purchase that must be made with the utmost care, especially given the price that distinguishes the various models on the market. Some aspects and some features must be taken into consideration that will determine the choice of our new monitor.
Type of panel
If we have to buy a strictly gaming monitor, it is advisable to opt for a TN or VA (Vertical Alignment) panel. If, on the other hand, we want to use the monitor, mainly for editing and graphics, it is advisable to opt for an IPS type panel, a reliable type that guarantees excellent color rendering.
Refresh rate and response time
These two aspects are fundamental in choosing a good monitor. The refresh rate is the refresh rate and represents the number of times in a second the image is redrawn. This characteristic is measured in Hz, while the response time, instead, is measured in ms., The response time also varies depending on the type of panel our monitor is equipped with. Usually, in 4K monitors we will not find very high refresh rates as in Full HD monitors, such as the AOC AGON AG251FG.
Dimensions
In this category of products, it is advisable to purchase a monitor with a diagonal display of 27 inches. In this way, we will be able to enjoy all the details offered by this resolution, as a 24-inch diagonal would be restrictive for such a resolution.
---
The best models
Acer Predator XB271HK
This interesting Acer monitor is part of the Predator series, a line dedicated to gaming products made by the company. We are talking about an IPS type panel with a 16: 9 ratio and a 27-inch diagonal.
The design of this model stands out from its adversaries for the minimal thickness of the edges. In this way, we will be able to enjoy the quality of the display without thick edges that annoy our sight. The real strength of this monitor is the 144 Hz refresh rate which can be brought up to 165 Hz, exploitable to the maximum by lowering the resolution.
The response time is 4 ms, not recommended for competitive gaming, as it does not hold up to the 1 ms response time. For non-competitive use, the response time is acceptable. This Acer Predator is also equipped with some technologies that help the player during long gaming sessions. We can count on ComfyView which reduces eye fatigue and NVIDIA ULMB, which reduces the effects of motion blur and ghosting.
AOC AGON AG271UG
AOC Agon AG271UG 27" Gaming Monitor, G-SYNC, 4k/ UHD (3840x2160), IPS Panel, 60Hz, 4ms, Height Adjustable, DisplayPort, HDMI, USB
27" IPS Panel, (4K)3840 x2160 Resolution, 60hz w/display port, 4ms response time
Brightness - 300 cd/m2, Dynamic Contrast Ratio- 20,000,000:1, 16:9 Aspect Ratio
Connectivity-Display Port 1.2, HDMI 1.4, (4) USB 3.0 (1x charging)
G-Sync Compatible, Speakers, Audio line-in/Earphone out
Wall Mountable, Height Adjustable and Pivot
The AOC monitors of the AGON series have always stood out for their build quality. This model features an IPS type panel with a diagonal of 27 inches, a 16: 9 ratio and 4K resolution (3,840 x 2,160 pixels).
It has a refresh rate of 60 Hz with maximum resolution and a response time of 4 ms, normally for an IPS type panel. In this category of products, there are hardly any products with a reduced response time of 1 ms. The real strength of this monitor is the build quality. It can be adjusted in height and can be rotated up to 180°, so as to use it as a second vertical monitor.
Flicker Free technology drastically reduces flicker levels in the images displayed. Combined with G-Sync technology, we will be able to enjoy a smooth gaming experience without screen tearing.
Asus ROG Swift PG348Q
Now we come to one of the favorite models of various users. The Asus ROG Swift has always been characterized by the quality of the panel and the quality of the materials with which it is made. It is equipped with a 34-inch curved display with a 21: 9 ratio and UWQHD resolution, or 3,440 x 1,440 pixels. The IPS panel allows us to enjoy realistic colors and really good image quality.
The refresh rate of this model is 100 Hz, while the response time is 5 ms. The two values are perfectly in line with the product philosophy, as it is not meant for competitive gaming, but to offer the user an immersive and immersive videogame experience. Moreover, it is equipped with practical housing thanks to which we will be able to arrange the various cables, so as to realize a clean and tidy cable management.
Product prices and availability are subject to change. Any price and availablility information displayed on Amazon at the time of purchase will apply to the purchase of any products.