Guide
PC Monitor: The best to buy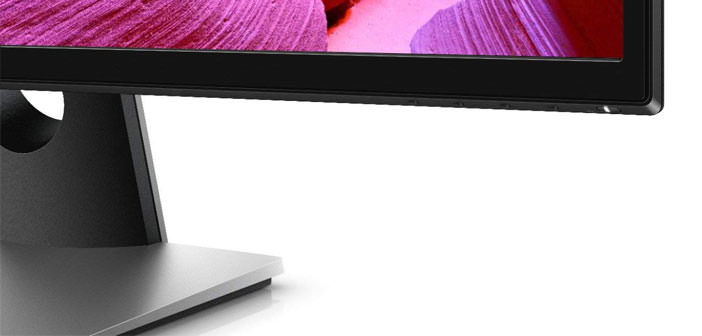 For most people, choosing a PC monitor is not easy. There are those who are content with a small monitor, those who want a bigger one, those who only have to surf or maybe work for graphics and multimedia. If you, then love watching movies with your PC, then surely you will not be able to buy the first monitor that happens to you.
In online stores and in physical stores, there is a great variety of PC monitors, you just need to orient yourself a little between the various models and the various resolutions.
In this guide, we will see both the characteristics to be taken into consideration to choose a monitor and the inevitable guide to buying the best models. Usually, image quality is the most important aspect of a monitor and monitors that are pre-calibrated by their manufacturers will have better color accuracy than those that do not. This is because most people do not calibrate their monitors, the quality of the immediate image is the key.
This and other parameters are fundamental in the choice of a monitor, which is why we bring you a fundamental paragraph below before choosing your new screen.
PC Monitor: The basic features
Before showing the selection of monitors chosen by the author let us reflect on a small technical distinction, useful for understanding, which monitor to buy:
Monitor TN (Twisted Nematic) : they are famous for their excellent response times (below 10ms) and input lag (less than 15ms); they are the best if we have to play on PC, but they are often also used on high-end professional monitors.
IPS (In Plane Switching) monitors : even if they adapt well to any scenario, they are monitors designed for productivity (CAD, Photoshop, video editor) and for multimedia (video, film), as they make the colors much better than to TN to the disadvantage of response times, decidedly higher.
Resolution gaming monitor : for gaming are particularly suitable for display with at least Full HD resolution (1920 × 1080 pixels, well managed by all recent video cards) and dimensions between 21 and 27 inches; I personally recommend playing on a 23-24-inch monitor. More and more monitors for gaming adopt the 21: 9 ratio and 4K resolution, ideal for playing at the maximum of details.
Office monitor resolution : for large studios and offices, we recommend at least 27 inches of diagonal resolution 4K, the ideal to open multiple programs together without having to support two monitors and to work on spreadsheets extensively.
Design and Dimensions
Compared to the past, today's PC monitors are thinner and lighter, offering a variety of features to meet every need depending on whether you need to use your computer for work, play, or you are simply looking for an all-round multimedia experience. However, if you are not just a casual gamer, but you are looking for a screen with faster response time and great features, in this guide you will also find a section dedicated to you.
The first decision to be made concerns the dimensions of the monitor. Usually, the most searched monitors are those from 22″ to 24″ : once you have chosen the size, you have to think about what you are really looking for from your new computer monitor. It may be that all you are interested in is simply a screen with a good definition to be able to browse online, chat on Facebook and with friends, watch streaming movies and similar operations.
Fortunately, most modern displays are not only much more advanced than older models but also have a greater emphasis on style, design, assembly. In many cases, the surrounding thick bezel was removed in favor of an almost frameless design by introducing modern backlight technology to achieve a neater monitor. Furthermore, this aspect is useful if you want a multi-monitor configuration where the spaces between the displays will be as thin as possible.
Inputs and input ports
The choice of a modern PC monitor should include at least two input ports: this will determine what type of equipment you can connect to the monitor. Most displays support the VGA connector (now almost obsolete) that should be avoided if possible, and integrate further digital input such as DVI, HDMI and DisplayPort.
Multiple inputs allow you to connect more than one device at a time and switch between them using the monitor control buttons. The most useful connector on monitors of this type is the DisplayPort or HDMI, as they combine the information of the digital image with digital audio (allowing you to connect both the sound and the vision with a single cable). DisplayPort is increasingly common on both Mac and Windows PC.
The DVI connector provides a high-quality digital video input but does not carry sound.
---
The best-selling PC monitors of the moment
Before our selection, here is the top 10 of the best-selling PC monitors currently on Amazon. The ranking is constantly updated automatically, every day.
---
Best PC monitors: our choice
Here are the ones we consider the best PC monitors. To better divide the categories, we also created a paragraph dedicated to gaming monitors and 4K monitors.
Product prices and availability are subject to change. Any price and availablility information displayed on Amazon at the time of purchase will apply to the purchase of any products.