Guide
Laptop for Smart Working: The Best to Buy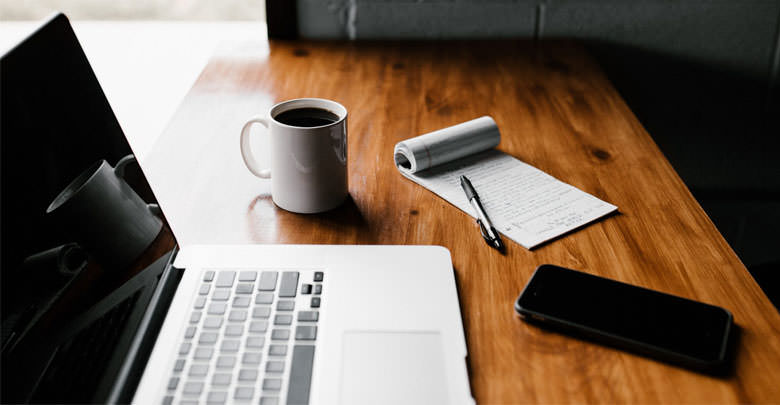 Smart working is certainly spreading more and more also in the world. It is already a widespread practice. Many companies prefer not to have their employees go to the office all the time, especially on less busy days or with less work to do.
What are the advantages of smart working?
Well, certainly the main advantage of working from home and not having to move to the office, not having to take the car or public transport, not wasting time to physically get to the office and carry out their tasks comfortably from home, with less stress and fewer losses of time.
Obviously, there are also negative aspects, and one is that not all workers can take advantage of smart working, especially manual work. Furthermore, not going to the office could also be counterproductive, making workers lazy, lengthening carrying out the work. Therefore, many companies allow their employees to work from home, but only a maximum of days a week or a month.
Best laptops for smart working
There is no real category of laptops for smart working, but surely you need a fast and responsive laptop, even if not necessarily expensive.
Obviously, we will talk only and exclusively about UltraBook, the segment of laptops that is now the master, and which is excellent for smart working, as they are powerful enough, very portable, and beautiful to look at, so that they can be both taken to the office and used at home, without always having to transfer files from one PC to another.
Ultrabook for smart working under $800
What you will find below is just a selection of the best laptops under $800.
Lenovo Ideapad S145
This Lenovo Ideapad S145 is definitely a product to be considered for university use and beyond, as this notebook can go even a little further. The display is a 15.6-inch LCD with Full HD resolution. Inside, we find an Intel Core i7-1065G7 as a processor with 8 GB of RAM and 512 GB of internal SSD.
Acer Swift 3
Are you looking for a good laptop for programming, but at the same time light and compact? Then your choice must absolutely fall on this Acer Swift 3. This model is equipped with an Intel Core i5-8265U processor flanked by 8 GB of DDR4 RAM and a 256 GB SSD, which allows you to store a good amount of data improve overall system performance.
The display is 14 inches with Full HD resolution. This Acer notebook is the evolution of the Swift 1 seen before and is also available in another version with Core i7 does not improve the performance that much. The ideal destination for the use of this product is web and office use and the use of multimedia content.
Dell Inspiron 15 5584
Dell's Inspiron family is also worth considering in the mid-range of the market, especially the 15-inch model. The Dell Inspiron 15 has a 15.6-inch Full HD resolution IPS LCD with anti-reflective matte glass, which is certainly great for the price range.
The data sheet varies depending on the version. The more balanced one is equipped with Intel Core i5-8265U as a processor accompanied by 8 GB of RAM and 256 GB of PCIe NVMe SSD. The graphics card is the integrated Intel HD Graphics 620. The battery is 42 Wh and guarantees good autonomy.
Lenovo Ideapad S340
This Lenovo Ideapad S340 is great value for money. The display is a 15.6-inch IPS LCD with Full HD resolution, very pleasing to the eye. Inside, we find the AMD Ryzen 7 3700U processor with 12 GB of RAM and 512 GB of SSD. Probably one of the best laptops in its price range.
---
Ultrabook for smart working over $800
What you will find below is just a selection of the best laptops over $800.
Microsoft Surface Laptop 3
Microsoft's laptops are among the best Windows on the market as there is great sync between hardware and software. The Surface Laptop 3 is no exception and has a unique feature in the notebook market, namely the Alcantara keyboard, delightful to the touch.
As for the technical characteristics, there are two versions of this 13-inch Surface Laptop 3. The base mounts the Intel Core i5-1035G7 processor, while the top mounts the Intel Core i7-1065G7. Both can have 8 or 16 GB of RAM, SSD internal memory can reach 1 TB, and have Intel Iris Plus graphics card.
You can consult all the possible configurations on the official Microsoft website. The display is 13.5 inches with a resolution of 2,256 x 1,504 pixels and an aspect ratio of 3:2. Since there is no dedicated graphics card, this laptop is not suitable for use, intended for graphics and gaming, but it is perfect for everyday use.
Apple MacBook Pro 13″
As the name suggests, the MacBook Pro family is aimed at professionals, but the 13-inch version is also useful for those who want something portable but more performance than the Air. The MacBook Pro 13-inch can be had with the TouchBar.
Without the TouchBar, both obviously have the same 13.3-inch IPS LCD with Retina resolution, i.e., 2,560 x 1,600 pixels. The version with TouchBar also has True Tone support by Apple, which automatically adjusts the display's colors to adapt them to the various phases of the day and not to tire the eye too much.
Speaking of data sheet, the starting configuration of the model without TouchBar sees a 2.3 GHz dual-core Intel Core i5 that can replace the 2.5 GHz dual-core Intel Core i7. On the other hand, the model with TouchBar has more powerful processors. It starts from the 2.4 GHz quad-core Intel Core i5 and goes up to the 2.8 GHz Intel Core i7.
Both versions are equipped with 8 or 16 GB of RAM and an internal memory amount that starts from 128 GB and goes up to 2 TB, always with PCIe SSD. The big lack of this 13-inch MacBook Pro is a dedicated graphics card. Instead, you have to settle for the Intel Iris Plus Graphics 640 for the model without TouchBar and the Intel Iris Plus Graphics 655 for TouchBar.
The battery also differs for the model without TouchBar, it is 54.5 Wh, while for the model with TouchBar, it is 58 Wh, but the autonomy always stands at 8-10 hours of normalized use for both models.
Asus Zenbook Pro Duo
Asus has looked into the future with its Zenbook Pro Duo, a premium 15-inch laptop perfect for multitasking use. In addition to the 15.6-inch OLED display with 4K resolution (3,840 x 2,160 pixels), there is also a second display with a 15.6-inch diagonal, but skinny and elongated, with 4K resolution (3,840 x 1,100 pixels) placed above the keyboard that allows for perfect multitasking use, also thanks to the touchscreen surface.
Speaking of the data sheet inside, we find the Intel Core i7-9750H or the Core i9-9980HK, both at the top of the current range, with 8/16 or 32 GB of RAM and up to 1 TB of PCIe SSD. The dedicated graphics card is an Nvidia GeForce RTX 2060 with 6 GB of dedicated VRAM. The 71 Wh battery allows excellent autonomy, also considering the displays and the compelling hardware.
Dell XPS 15 7590
DELL's XPS series products have always proved to be products that manage to combine performance and design. This XPS 15 remains true to the company's philosophy, offering a compact and powerful product simultaneously. The 15.6-inch InfinityEdge display with Full HD resolution is the master. In addition, the side and top edges are reduced to the extreme, allowing us to enjoy a beautiful IPS display.
The beating heart is a quad-core Intel Core i7-9750H supported by 8 GB of DDR4 RAM with a frequency of 2,666 MHz, while we find a 512 GB PCI NVMe SSD for storage. This model's peculiarity is the presence of a dedicated video card, the NVIDIA GeForce GTX 1650. In addition, the thin edges have allowed embedding a 15.6-inch display in a notebook similar in size to a 14-inch model.
Apple MacBook Pro 16″
The 16-inch Macbook Pro is certainly one of the best machines around for working and making graphics. Inside, we find the Intel Core i7 or i9 processors, both of the ninth generations with 32 GB of internal memory, configurable with 32 or 64 GB, and NVMe PCI SSD memory cuts ranging from 512 GB up to 4 TB.
The display is a 16-inch IPS LCD with 3072 x 1920 pixel resolution, Full HD. The base integrated graphics card is the AMD Radeon Pro 5300M, but the Radon Pro 5500M.
Product prices and availability are subject to change. Any price and availablility information displayed on Amazon at the time of purchase will apply to the purchase of any products.