Guide
Ultrabook: The best to buy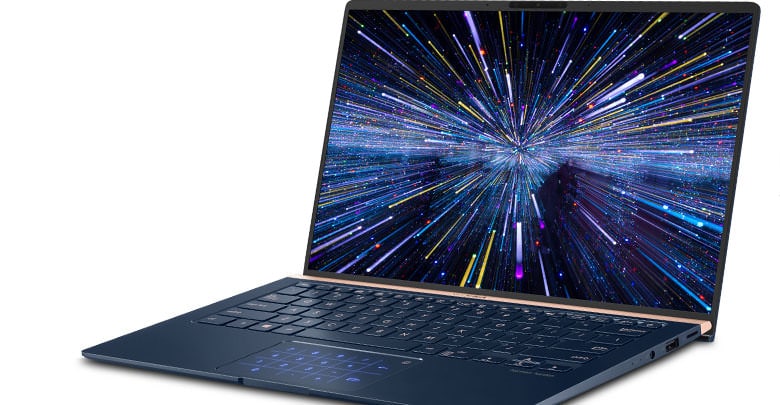 In this constantly updated guide, we will talk about the best ultrabook on the market. Who doesn't want a powerful laptop with long battery life and a thin and light case?
The ideal ultrabook, which is nothing more than an evolution of the laptop, is powerful enough to process an important amount of data, has a battery life sufficient to survive an aerial flight, and is thin and light enough to carry it anywhere. But like all good things, they too have flaws, such as the price at which they are sold.
How to choose the ultrabook for you
Before starting with our selection, it is important to understand what ultrabooks are? They are real laptops but differ from classic notebooks due to some features. This series of products is characterized by extreme lightness and the reduced thickness with which they are equipped.
Why buy an Ultrabook?
Ultrabooks are especially suitable for users who travel a lot and need to bring their own laptop with them. These devices are straightforward to transport, as they do not clutter up and take up little space inside the bags. Furthermore, the hardware features they come with are on a par with those of the classic notebooks.
The ultrabooks reach compromises to maintain an extremely reduced thickness. For example, almost all of these computers do not have a CD/DVD player.
Which ultrabook to buy
Choosing which ultrabook to buy is not an operation to be performed lightly. There are many aspects to consider before proceeding with the purchase. These aspects must, above all, reflect your needs. Features like processor and RAM depend on the usage you intend to make of them.
If you want to buy an ultrabook for students, you can opt for a mid-range model. If, instead, you want to buy an ultrabook for work or an ultrabook for graphics, you will necessarily have to turn to a high-end model.
Forget buying an ultrabook for gaming. The category of laptops dedicated to gaming requires hardware features suitable for the purpose. Moreover, it will not be possible to dissipate the heat produced under stress with such a thin device.
The battery is one of the fundamental aspects to consider. This type of device must guarantee excellent autonomy, as they are products that must accompany you, especially on the move. As for the price, do not expect convenient figures. There are products with excellent technical characteristics in this category, but unfortunately, they do not give up maintaining a high price.
The best-selling ultrabook of the moment
Before leaving you to our selection, here are the top 10 of the best-selling ultrabooks of the moment. The ranking is updated automatically every day.
Our Selection
Acer Swift 3
As the first ultrabook, we offer the Acer Swift 3. It is the ideal solution for those looking for a device with good performance without spending too much. This laptop is equipped with an Intel Core i7-8550U processor, flanked by 8 GB of DDR4 RAM and a 256 GB PCIe SSD.
It is equipped with a 15.6-inch display with Full HD resolution, i.e., 1,920 x 1,080 pixels. In addition, the IPS-type panel is treated with an anti-reflective treatment, which allows you to enjoy optimal vision even in sunlight. The battery is 48 Wh and allows up to 9 hours of non-intensive use.
Huawei Kepler MateBook D
Huawei Kepler Matebook D is one of the most balanced and economical ultrabooks of the moment, combining excellent performance with good portability and great build quality. The screen of this notebook is 14 inches with Full HD resolution and a matte screen to have fewer reflections for outdoor use. Inside, we find the AMD Ryzen 5-2500U processor with 8 GB of RAM and 256 GB of SSD, a data-sheet that does not allow very intense use or gaming but is excellent for everyday office study or work. In addition, the graphics card is integrated and the AMD Radeon RX Vega 8, allowing greater performance than the other integrated graphics cards.
ASUS ZenBook 14 Ultra-Slim
The Asus Zenbook ultrabook is one of the best laptops for quality/price ratio. Moreover, it is confirmed to be one of the best ultrabooks that can be purchased at present. The processor is an Intel Core i7-8565U. The CPU is flanked by 16 GB of DDR4 RAM and a 512 GB SSD.
This handset is also equipped with an NVIDIA GeForce MX150 video card with 2 GB of dedicated DDR5 RAM that allows you to use heavier graphics software and play titles that are not too demanding. In addition, the Asus Zenbook is equipped with an excellent 14-inch display with Full HD resolution and a 50 Wh battery that can guarantee an autonomy of more than 8 hours in non-intensive use.
Huawei Matebook 13
Huawei Matebook 13 is among the best ultrabooks on the market because it combines excellent performance with extreme portability. The dimensions of this laptop are contained since the 13-inch FullView display with 2K resolution occupies 88% of the upper part, so that the body has even smaller dimensions. The datasheet is in line with the category and the price, and we find the Intel Core i5-8265U accompanied by 8 GB of RAM and 256 GB of SSD.
The graphics card is the integrated Intel Graphics 620, which does not allow you to play or use challenging graphics programs. The 41.7 Wh battery allows you to overcome a day of non-intensive use easily, plus there is support for fast charging. The Matebook 13 also has another version that mounts the Intel Core i7-8565U, which has a higher cost that is not justified by the minimum performance difference with the Core i5 model.
HP Spectre X360
Do you want an ultrabook that can also work as a tablet? Then this HP Specter X360 is the perfect device for you. It is a convertible ultrabook with 13.3-inch IPS touchscreen display with Full HD resolution and WLED backlight. The processor is an Intel Core i7-8565U quad-core with a base frequency of 1.8 GHz, flanked by 16 GB of DDR3L RAM. As for the internal storage, we find a 512 GB SSD that allows you to store a fair amount of data.
Inside the package, a practical stylus pen allows you to interact with the touchscreen display without using the touchpad or mouse. This model is indicated above all for those looking for a product that is easy to transport but at the same time with excellent technical characteristics.
Apple MacBook Pro
The new MacBook line presented by Apple has definitely broken with the past, thanks to the new design and the presence of the Touch Bar at the top of the keyboard. But, of course, the costs are not among the most numerous, and for this reason, we advise you to opt for the model equipped with an Intel i5 processor.
Really nice the 13-inch screen, which offers a 2,560×1,600 pixel resolution and is IPS type. Nothing to say about build quality, always very high at Apple. If your technological world includes other products of this brand, buying it may be the right choice to make.
Microsoft Surface Laptop 2
Microsoft laptops are among the best Windows on the market as there is a great deal of synchronization between hardware and software. The Surface Laptop 2 is no different and has a unique feature in the notebook market, namely the Alcantara keyboard, charming to the touch. As for the internal components, this Microsoft notebook is equipped with an eighth-generation Intel Core i5 with 8 GB of RAM and 256 GB of SSD.
Actually, you can also configure this laptop with the Core i7 processor and various memory cuts, and you can consult all the possible configurations on the official Microsoft website. The display is 13.5 inches with a 2,256×1,504 pixel resolution and an aspect ratio of 3: 2. However, since there is no dedicated graphics card, this laptop is not suitable for use too intended as graphics and gaming but is perfect for everyday use.
Apple MacBook Air 13
The new-generation MacBook Air enters rightly among the best 13-inch laptops on the market. It is surely among those that ensure greater portability and even battery life, which stands at almost 12 hours of battery life. But, unfortunately, the datasheet does not differ much from other laptops.
We find an Intel Core i5 as a processor with 8 GB of RAM and various internal SSD memory cuts ranging from 128 GB to 512 GB. The display is a 13.3-inch Retina, which allows excellent viewing quality. This MacBook Air is suitable for those who need graphics and video editing on the move, thanks to its great autonomy, but you can't ask for much performance as there isn't a dedicated video card. However, if you don't expect much performance, this MacBook Air can be a good choice.
Huawei MateBook X Pro
Huawei has recently launched itself into the ultrabook market with excellent results, and the MateBook X Pro is the current flagship of the Chinese company for PC. This Huawei handset is certainly among the best products on the market. It has a very nice design, accurate construction, and interesting technical features related to the price.
The dimensions are not exaggerated, as the display is 13.9 inches with Full HD resolution, and the frames are skinny. Inside we find very valid hardware, composed of Intel Core processors, or i7-8550U or i5-8250U, and 256 or 512 GB of SSD depending on the version you choose. In addition, both versions are equipped with the Nvidia GeForce MX150 as a dedicated graphics card, which allows excellent graphics performance for its category.
Dell XPS 9370
The best ultrabook on the market is certainly the Dell XPS 9370. Dell's product line has always been confirmed as the best in terms of design. The model we decided to offer you is equipped with an Intel Core i7-8550U quad-core processor with a base frequency of 1.80 GHz and as much as 16 GB of LPDDR3 RAM. As for the internal storage, we find a 512 GB SSD, which allows you to store a considerable amount of data and improve the system's overall performance.
The real strength of this laptop is the form factor. The computer is equipped with a 13.3-inch InfinityEdge display with Full HD resolution, practically borderlessMoreover. Moreover, the battery guarantees an autonomy of 13 hours for Internet browsing and 10 hours for watching multimedia content.
Product prices and availability are subject to change. Any price and availablility information displayed on Amazon at the time of purchase will apply to the purchase of any products.