Guide
Electric Skateboard: The Best to Buy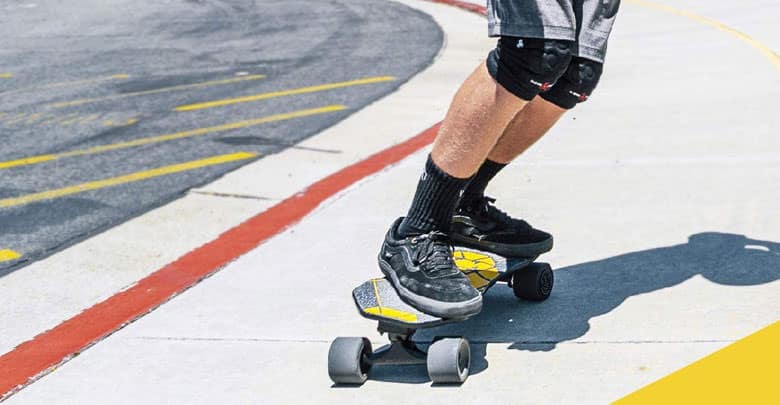 Whether it's summer or winter, it doesn't matter. Electrified vehicles are now spreading like wildfire almost everywhere: bicycles scooters, scooters, cars, and many other vehicles that we can use every day to move around the city without stress and without polluting! In this guide, we will guide you through buying an electric skateboard!
Skates are " means of transport " that belong to a small circle of users in the collective imagination. Electric skateboards are very different and suitable for many people because they are comfortable and easy to use and do not require special skills.
Electric Skateboard: How to choose it
As mentioned, the electric skateboard does not require special skills of use, and theoretically, it can be " driven " by anyone. For this, before seeing the best models of electric skateboards, we will show you some key features in common with all-electric skateboards.
Being features that you will find in all models, you can decide independently which is the most suitable electric skateboard for your needs, and consequently, with the best price based on what you are looking for: you want to take a walk, or you are looking for a sportier tool? There is something for everyone!
Here are the parameters to always take into consideration when purchasing the electric skateboard that best suits your needs:
POWER: The electric skateboard's power is expressed in Watts (W) and gives us information on the maximum speed and autonomy that can be reached. A "standard" value is about 300W.
AUTONOMY: Perhaps the most important parameter for an electrical device. It tells us roughly how many kilometers we will have before the battery runs out, and we will have to use our feet.
MAXIMUM SPEED: For some purposes, it may be important to know what is the maximum speed that can be reached by skate, which will drain the battery faster and give you less autonomy.
MAXIMUM WEIGHT: an important fact is knowing how many kilos the skate can support at most. From this parameter, it is easy to understand whether it is a children's device or a more professional one.
REMOTE CONTROL: Many electric skates can be safely controlled "wirelessly" through a simple smartphone application, which is also useful for much other information.
We will soon see the best-selling electric skateboards of the moment and, subsequently, choose the best electric skateboards. Before starting, I remind you that the Highway Code requires you to follow the road rules and get on these vehicles with a very cool skate helmet, very important for your safety.
The most purchased electric skateboards
Before leaving you to our selection below, we want to bring you the best-selling Electric Skateboards on Amazon! Specifically, below you can see a list of the 10 devices currently best sold on Amazon.
Be careful! The fact that they are the best-sellers does not mean that they are the best to buy for your needs!
Product prices and availability are subject to change. Any price and availablility information displayed on Amazon at the time of purchase will apply to the purchase of any products.