Guide
Chromebook: The best to buy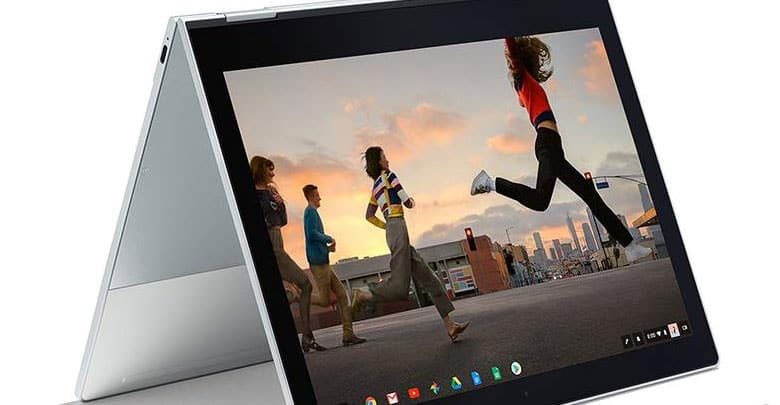 In this constantly updated guide, we will talk about the best Chromebook on the market, a category of laptops that is not yet very widespread, but that for many people may be the most suitable choice. The operating system Chrome OS is much lighter than Windows and manages to run well even on non-high performance hardware, which helps to lower costs.
The first thing to do, especially for those who still have little information on this topic, will be to make a brief introduction. In our country, rightly or wrongly, Chromebook are a bit snubbed. This is partly due to the fact that, we don't understand its enormous potential.
The best Chromebook have nothing to envy to the most modern notebooks, although they certainly can't cope with the best-performing ultrabooks (for now).
Let's start with a rundown of what are the characteristics of the best Chromebook, trying to focus on why they can be a really good product.
Why buy a Chromebook
Before seeing the alternatives in the market for these devices, take a look at our in-depth look at Chrome OS and Chromebook to understand its strengths and weaknesses. Generally, this operating system is prevented from supporting all the programs that a normal Windows PC runs (true statement only in part). On the other hand, you would have advantages that other software cannot guarantee! Let's see then the pros and cons:
Buy a Chromebook: The Pros
The first reason that I feel I can add to the Chromebook world is certainly the price. At the same cost, thanks above all to Chrome OS, they are much more efficient than any other competitor. But for what reason? The hardware of the best Chromebook, in terms of pure power, is certainly not the best. What makes the difference is the global concept behind the design of these laptops.
Using an operating system (based on Android) that was light and quick, made the difference. If you, then put on a good level of hardware, with high-performance processors but consumable parks and memories with good speed, the cocktail begins to take shape.
The ignition times are lightning fast, and if you don't exaggerate with the work load you will never find lag or jamming. The possibility then, of using Android applications on most of the most-recent models, has filled a huge void of previous generations.
Finally, the autonomy is generally excellent and is found on almost all models around 10 hours of use. Unless you have to make professional use, the best Chromebook on the market have nothing to envy to the more famous systems.
Buy a Chromebook: The Cons
There are actually weaknesses. One of those that makes me regret classic notebooks is limited memory. Most Chromebook come with solid 32 or 64 GB memories. This starts to be a bit of a laugh for those who work and download content continuously with the laptop. It is also true that nowadays buying a good external Hard Disk is not prohibitively expensive. Moreover, most of the best Chromebook then, have the ability to expand the memory via microSD card.
On the gaming side, nothing to do. Forget about playing. Even the best Chromebook suffer from this limitation. If you like to spend hours and hours immersed in your favorite video games, orient yourself on a gaming laptop. For the rest, if you are an occasional user, a blogger, a music lover, or you have to edit documents every day, Chromebook will make you be on another level than cheap notebooks!
Obviously as you can guess, the fact that they are the best sellers does not mean that it is also the best to buy, this list will give you an idea of the products in circulation and could help you in choosing your model. In fact, seeing the best-selling models is one of the many methods on how to save on Amazon. But let's not waste any more time and see the list:
So these were the best-selling Chromebook laptops on Amazon! Before purchasing anyway, check the item description to be sure of what you are buying, read the customer feedbacks that bought it before you and check the seller's reliability.
The devices marked with the " Prime " logo benefit from the Amazon Prime treatment, with which you can receive your package with free and fast shipping! If you are undecided about which one to choose, then in the next paragraph, you will see the best Chromebook, we've selected for you! Let's start immediately:
ASUS CHROMEBIT
With the Asus ChromeBit, we are not talking about a laptop, but a Mini PC Stick, that is a real PC integrated in a key that can be connected to any monitor via HDMI. The hardware is obviously basic, also considering the price, we find a RockChip 3288-C processor with 2 GB of RAM and 16 GB of internal memory. The stylus is equipped with both dual band WiFi and Bluetooth to connect external devices. This ChromeBit is perfect for making smart old TVs or for those who want to have a basic PC without bulk.
ASUS Chromebook C202SA
The Asus Chromebook C202SA is definitely a very basic laptop, but it still manages to satisfy those who don't ask for many thanks to Chrome OS. The display is 11.6 inches with 1,366 x 768 pixel resolution. The processor is an Intel Celeron N3060 with 2 GB of RAM and 16 GB of internal memory. One of the great advantages of this handset is the 30 Wh battery, which thanks to the basic hardware and the light software, manages to guarantee almost 10 hours of battery life.
Acer Chromebook 11
If you are looking for something more sophisticated than the previous one, well then Acer is perhaps the brand that has more choice in the field of Chromebook, and this portable touch screen has some extra features that you won't mind! It sees an 11.6″ HD screen with an Intel processor Celeron N3350 combined with 4GB of RAM and 16GB of storage. But it is also equipped with a double loudspeaker and many technologies to improve performance.
Acer Chromebook 14
The cheapest Chromebook in this range is once again an Acer, this time revised under the hardware component and with an ultra-compact design. On it, we see a 14″ FullHD LCD display supported by 4GB of RAM, 32GB of memory and an Intel Celeron N3160 processor that can count on an Intel HD 400 graphics card and then dual band Wi-Fi and 12 hours of battery life.
Lenovo N42
Even the Lenovo N42 aligns with the other Chromebooks in its class. The technical data sheet is basic with the Intel Celeron N3160 as a processor accompanied by 4 GB of RAM and 16 GB of internal memory eMMC. The display is a 14-inch LCD with HD resolution. The battery capacity is 45 Wh, which guarantees great autonomy.
ASUS Chromebook Flip
If you really want to get serious, then the absolute best (also in terms of price) is this Asus Flip, a portable convertible with a 12.5″ FullHD screen that hides a race technical data, starting from the fantastic Intel Core M3 processor with Intel HD 515 graphics card combined with 4GB of RAM.
Google Pixelbook
The Google Pixelbook is the device with which you can make the most of ChromeOS and have a PC that can do almost everything! This thanks to its technical sheet that does not need explanations: the Intel i5 CPU is flanked by 8GB of RAM and a 128GB SSD for memory. The display is a 12.3″ touch screen unit and features a backlit UK layout keyboard.
Product prices and availability are subject to change. Any price and availablility information displayed on Amazon at the time of purchase will apply to the purchase of any products.