Guide
Chromebook: The best to buy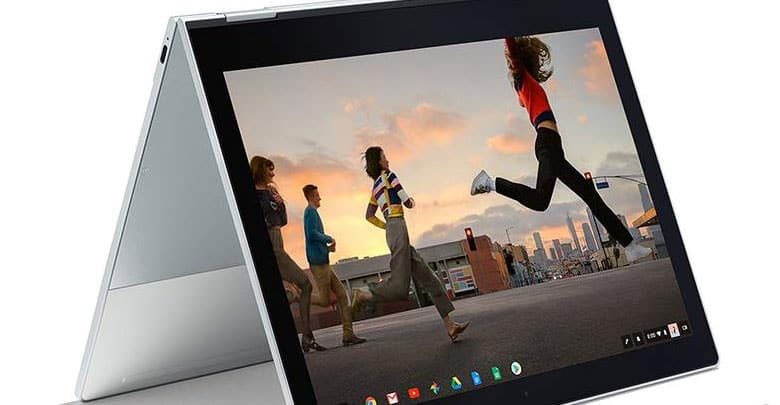 This constantly updated guide will talk about the best Chromebook on the market, a category of laptops that is not yet widespread but maybe the most suitable choice for many people. The operating system Chrome OS is much lighter than Windows and runs well even on non-high performance hardware, which helps to lower costs.
The first thing to do, especially for those who still have little information on this topic, will be to make a brief introduction. In our country, rightly or wrongly, Chromebook is a bit snubbed. This is partly because we don't understand its enormous potential.
The best Chromebook has nothing to envy the most modern notebooks, although they certainly can't cope with the best-performing ultrabooks (for now).
Let's start with a rundown of the characteristics of the best Chromebook, focusing on why they can be an excellent product.
Why buy a Chromebook
Before seeing the alternatives in the market for these devices, please look at our in-depth look at Chrome OS and Chromebook to understand its strengths and weaknesses. Generally, this operating system is prevented from supporting all the programs that a normal Windows PC runs (true statement only in part).
But, on the other hand, you would have advantages that other software cannot guarantee! So let's see then the pros and cons:
Buy a Chromebook: The Pros
The first reason that I feel I can add to the Chromebook world is certainly the price. But, at the same cost, thanks above all to Chrome OS, they are much more efficient than any other competitor.
But for what reason? The hardware of the best Chromebook, in terms of pure power, is certainly not the best. What makes the difference is the global concept behind the design of these laptops.
Using an operating system (based on Android) that was light and quick made the difference. The cocktail begins to shape if you put on a good hardware level, with high-performance processors but consumable parks and memories with good speed.
The ignition times are lightning-fast, and if you don't exaggerate with the workload, you will never find lag or jamming. The possibility of using Android applications on most of the most recent models has filled a huge void of previous generations.
Finally, the autonomy is generally excellent and is found on almost all models around 10 hours of use. Unless you have to make professional use of the best Chromebook on the market, it has nothing to envy the more famous systems.
Buy a Chromebook: The Cons
There are actually weaknesses. One of those that makes me regret classic notebooks is limited memory. Most Chromebook comes with solid 32 or 64 GB memories.
This starts to be a bit of a laugh for those who work and download content continuously with the laptop. However, it is also true that nowadays, buying a good external Hard Disk is not prohibitively expensive. Moreover, most of the best Chromebooks then have the ability to expand the memory via microSD card.
On the gaming side, nothing to do. Forget about playing. Even the best Chromebooks suffer from this limitation. If you like to spend hours and hours immersed in your favorite video games, orient yourself on a gaming laptop.
For the rest, if you are an occasional user, a blogger, a music lover, or you have to edit documents every day, Chromebook will make you be on another level than cheap notebooks!
---
Best-Selling Chromebooks of the moment
Obviously, as you can guess, the fact that they are the best-sellers does not mean that it is also the best to buy, this list will give you an idea of the products in circulation and help you choose your model. In fact, seeing the best-selling models is one of the many methods to save on Amazon. But let's not waste any more time and see the list:
So these were the best-selling Chromebook laptops on Amazon! Before purchasing anyway, check the item description to ensure what you are buying, read the customer feedbacks that bought it before you, and check the seller's reliability.
The devices marked with the " Prime " logo benefit from the Amazon Prime treatment, with which you can receive your package with free and fast shipping! If you are undecided about which one to choose, then in the next paragraph, you will see the best Chromebook we've selected for you! Let's start immediately:
---
The best Chromebooks: Our Selection
Now let's see the best Chromebooks that exist, selected specifically for you.
Google Pixelbook Go
Ultra-thin and light, the Google Pixelbook Go is pretty self-explanatory. It has been designed to take it with you wherever you need it. Ultra-thin and light, you can easily carry the pixel book with you for lectures, meetings, or just your friends' houses. Thanks to the HD touchscreen, you can easily navigate every image in ultra HD detail. It starts super-fast, don't wait for tension.
The Pixelbook Go has the power for speed, thanks to pretty much anything. It boots up in seconds, and the 8th processor is fast and responsible. It also offers you built-in virus protection and automatic updates, so your Chromebook will be safe and not slow down over time.
Up to 12 hours of battery life got a long day? The Google Pixelbook is ready to go. Up to 12 hours of battery life, you no longer have to worry about holding your charger. And when you need to charge your backup, you'll get 2 hours of battery life from just 20 minutes of charging.
Lenovo IdeaPad Duet Chromebook
Lenovo IdeaPad Duet Chromebook, 10.1 "tablet. Full HD, MediaTek P60T processor, 64GB storage, 4GB RAM, Wifi and Bluetooth, Chrome OS, Lenovo Keyboard Pack, ice blue, and iron-gray.
The IdeaPad Duet Chromebook starts up in just eight seconds, so you can start working or playing instantly. The verified startup process protects your files from viruses, while automatic updates run seamlessly in the background. First, sign in with your Google account to experience a smooth Chrome OS experience. Then, use Microsoft Word, Excel, and PowerPoint to work productively.
Go to the Google Play Store to find the best gaming and entertainment apps optimized for tablets. Additionally, the purchase of the Chromebook includes a 12-month 100GB subscription to Google One. Membership includes 100GB of storage, expert access, and other benefits in a plan you can share with your family.
ASUS Chromebook Flip
The new ASUS Chromebook Flip C434 takes the convertible design of the Chromebook to the next level. Its sleek contemporary look, compact portability, and powerful specs are all designed to let you get things done smoothly, all day and every day.
ASUS Chromebook Flip C434 features a new four-sided 14-inch NanoEdge display, with ultra-slim bezels and an amazing 87% screen-to-body ratio.
Acer Chromebook Spin 311
With an 11.6 "display, Acer Chromebook Spin 311 allows you to work even in bright light conditions and thus increases productivity. The long battery life, powerful OCTA-CORE CPU, and fast Wi-Fi 5 (802.11ac) connection get you online in an instant.
Chrome OS is a fast, simple, and secure operating system into your Google account to find your Google Drive files, let Chromebook save your files automatically, use your Android phone as a hotspot to connect to the internet without Wi-Fi.
It's easy to set up a Chromebook. But, first, you need to log into your Google Account to start studying and find all your Google Drive files and Chrome preferences.
Security, safety, security: integrated antivirus protection, automatic updates, Google Security Chip to protect the most sensitive data on your device, Sandboxing to isolate any processes affected by malware, and Verified Startup to always launch an uncorrupted version of the operating system at the power on.
Focus on what you want to do safely, thanks to your Chromebook's multiple layers of protection. For the whole family: the Family Link app allows you to set the basic rules of your children's digital life, allowing you to accompany them even from a distance while they learn, play, and surf the web.
Product prices and availability are subject to change. Any price and availablility information displayed on Amazon at the time of purchase will apply to the purchase of any products.