Guide
Canon Compact Camera: The Best to Buy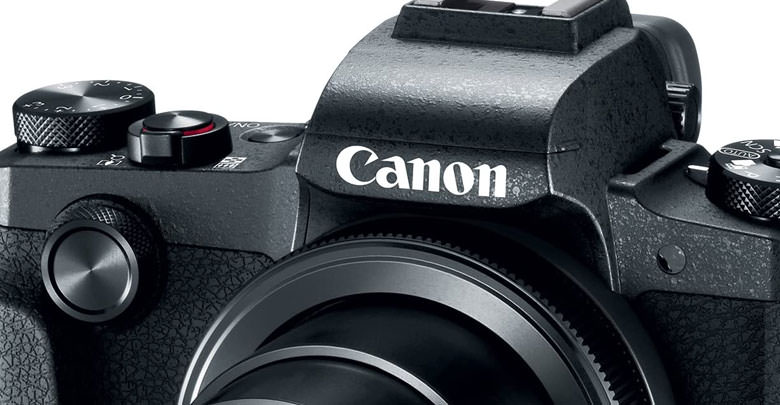 In this constantly updated buying guide, we will show you the best Canon compact cameras currently available on the market. Many reasons push the Japanese company to focus on the world of compact cameras. The main one is to offer a versatile alternative to the most famous Reflex cameras.
A Canon compact camera stands out from the competition for its good build quality and very bright sensors combined with equally versatile optics.
How to choose the best Canon Compact Cameras
Canon compact cameras lend themselves to different types of use. They have conquered a good slice of users thanks to their small size, satisfactory technical specifications, and good support from the manufacturer, even in terms of accessories.
Currently, the Canon compact cameras restart in the SX series, designed for an inexperienced user trying to enter the world of photography. The G series, aimed at a more aware audience that deals with producing audiovisual content, starting from vlogs to finish real copyright photographs.
Before moving on to our selection, we indicate which are the main parameters that – combined with our experience and our reviews – allow us to choose the Canon compact camera that is right for you:
Sensor
The main aspect to consider is to understand the goodness of the device. If you don't have too many pretensions and are looking for a camera that can accompany you during the holidays with your family, then a cheap Canon compact camera may be enough.
With the price range, you can find larger sensors with more megapixels, resulting in brighter and higher-resolution shots. A thousand other factors are related to the sensor, such as ISO sensitivity, AF system, and digital noise response.
Optics
Compact cameras – including the best bridge cameras – are equipped with a fixed lens, so it is good to carefully evaluate this aspect before proceeding with the purchase. Usually, the optical zoom guaranteed by a Canon lens is quite satisfactory. However, a very high magnification factor could increase the camera's value as it has a longer focal length.
Shooting
Most users who buy Canon compact cameras intend to record high-quality video, specifically vlog and experiential. Therefore, although the compacts are among the most suitable devices for recording videos, you will necessarily have to focus on the best-performing Canon cameras for these to enjoy a good yield.
The image stabilization – to remove micro blur and make shooting smoother without a gimbal – and 4K resolutions are essential for the correct use of the shots.
---
Best Canon Compact Cameras: Our Selection
There have been many Canon compact cameras on sale over the years, and the user still chooses a wide range of devices. So let's see those currently available on the market.
Canon PowerShot G1 X Mark III
The PowerShot G1 X Mark III is the solution for photographers and amateurs looking for a feature-rich alternative to DSLR. Canon's current top-of-the-line compact camera offers a blend of SLR-style quality and flexibility coupled with PowerShot cameras' handling.
Onboard, we find a 24.2 MP APS-C sensor combined with a wide aperture lens with 3x zoom (equivalent focal length 24-72 mm). You can record videos in Full HD at 60p, and there is no lack of Dual Pixel CMOS AF technology combined with the 5-axis stabilization system. The fully articulating 3″ LCD is flanked by an OLED electronic viewfinder.
Canon PowerShot G3 X
The right compromise between a compact and a superzoom: PowerShot G3 X is the superzoom compact camera that Canon offers to all those users who do not want to migrate to the world of bridge cameras. It integrates a 1″ 20.2 MP sensor and a 25x optical zoom lens to capture high-quality remote images and videos.
A very high magnification factor could jeopardize the good yield of the shots, and it is for this reason, we find a 5-axis stabilization system on board. In addition, the very robust body is resistant to water and dust, and inside, we find an ND filter already integrated. As for the filming, being a device with a few years behind it, we are left with the possibility of capturing videos in Full HD at 60p.
Canon PowerShot G5 X Mark II
PowerShot G5 X Mark II has recently been introduced on the market with renewed hardware ready to meet amateurs' needs, aiming to provide excellent results with any subject. It is a compact Canon camera with a 20.1 MP 1″ CMOS sensor and a wide-angle lens with 5x zoom.
Among the various peculiarities, we find the possibility of recording videos in 4K at 30p or in Full HD at 120p for better slow motion. There is no shortage of a tilting touchscreen and a pop-up OLED electronic viewfinder.
Canon PowerShot G7X Mark III
PowerShot G7 X Mark III was also recently presented together with its older sister. The main difference between the two devices is the target audience, as this model is more aimed at content creators and those who often shoot for hobbies or work.
Onboard, we find the same 1″ 20.1 MP CMOS sensor with 4x zoom optics. The video in 4K and Full HD at 120p has added a 3.5 mm jack input to the microphone and the adjustable LCD. In addition, the G7 X Mark III can direct streaming to YouTube, a handy feature for those who often create vlogs by connecting to a network.
Canon PowerShot G9 X Mark II
Mainly designed for all those users who want to take a step forward from their smartphone, G9 X Mark II is a compact low-end Canon camera that makes versatility and concreteness its strengths. It integrates a 1 ″ 20.1 MP CMOS sensor with a wide aperture f/2 lens with 3x zoom (equivalent focal length 24-84 mm).
The DIGIC 7 processor guarantees excellent performance even in movies, with the possibility of capturing videos in Full HD. Unfortunately, the most innovative Dual Pixel technologies and 5-axis stabilization are not present, but the shots and filming can count on rapid autofocus and an alternative stabilization system called Intelligent IS.
Canon PowerShot SX740 HS
PowerShot SX740 HS is a compact travel pocket designed to replace the smartphone without falling back on a bridge camera. This compact Canon camera integrates a 20.3MP CMOS sensor with a 40x zoom lens and DIGIC 8 image processing processor. Although it is a fairly inexpensive device, it is possible to record videos in 4K with 5-axis image stabilization and shooting bursts up to 10 fps.
Canon PowerShot SX620 HS
A go-to for newbies and those who need a device to take with them on vacation without too many worries, the PowerShot SX620 HS is a truly amazing Canon compact camera. The respectable features allow you to capture discrete photos and videos in favorable lighting conditions despite the low price.
We find a 20.2 MP CMOS sensor combined with a lens equipped with a 25x zoom. Therefore, it will be possible to shoot in Full HD with Intelligent IS stabilization and the Auto Zoom mode that allows you to zoom in or out according to the subjects in the photo.
Product prices and availability are subject to change. Any price and availablility information displayed on Amazon at the time of purchase will apply to the purchase of any products.