Guide
External Hard Drive: The best to buy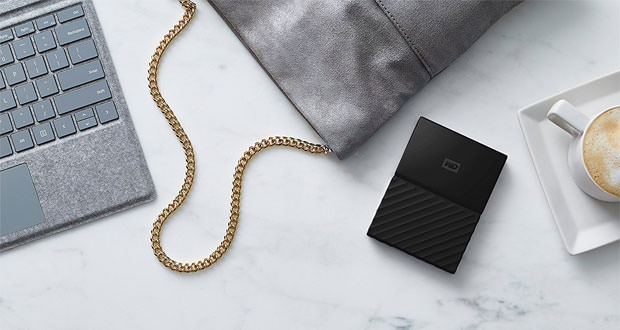 Buying an external hard drive is a wise choice in many cases, especially for making a backup of data. For example, by focusing on a laptop with integrated SSD, we risk being left without space for personal data (documents, music, video) given the reduced capacity of solid-state drives. The capacity problem can also arise on a desktop PC, particularly if the integrated hard drive is not adequate for the amount of data we store every day.
These and other scenarios is good thing to point immediately on a good external hard drive so you can save all documents, photos, music and anything else in an outdoor space.
Let's see together all the features that must have an external hard drive to be taken into consideration, with the inevitable guide to the final purchase in which we will see closely the external hard drives better than the moment.
Capacity, Power and Speed
The first differences can be found based on the format of external hard drive chosen. A 3.5-inch external hard disk can be used next to a fixed PC, given their poor handling. On the other hand, it is possible to obtain better skills and speed, given the use of desktop disks adapted for use as an external hard drive.
Instead, choosing a 2.5-inch external hard drive we can count on compact solutions, easily connected to a notebook, a TV, a TV Box or any device with a USB port and able to read hard disks.
The capacity and speed are lower than the 3.5-inch hard drives, but a lot also depends on the type of connectivity used (as we will see in the next chapter).
Almost all models now have a USB 3.0 connection, capable of providing sufficient power supply for the operation of the hard disk. On old disks, it was not uncommon to see the Y-cable with two USB 2.0 sockets for a single disk: one dedicated to power supply, the other to data exchange. These sockets have now fallen into disuse.
USB Speed
External drives have long been equipped with USB 3.0 sockets, faster than USB 2.0 sockets but backward compatible with the latter (an external hard drive with USB 3.0 can be connected to a USB 2.0 port without problems). What changes between USB 3.0 and USB 2.0 is the theoretical transmission speed:
4.8 Gbps Theoretical (600 MBps) for USB 3.0
480 Mbps Theoretical (60 MBps) for USB 2.0
The two versions of USB can be easily recognized by the color of the ports and sockets: blue for USB 3.0 sockets and white (rarely black) for USB 2.0 sockets.
The USB 3.1 is also gaining momentum, with much higher top speeds depending on the generation it is associated with:
5 Gb/s theoretical (625 MB/s) for the first generation USB 3.1
10 Gb/s theoretical (1,250 MB/s) for the second generation USB 3.1
USB 3.1 is often associated with the Type-C form factor, but it is not a fixed rule.
Form factors
The form factor of the USB connection for an external hard drive is traditionally the Type-A, the classic USB socket that everyone knows, as seen in the image below.
Lately the Type-C form factor begins to spread, as well as being smaller and thinner. It has a double insertion direction (it can be inserted into a Type-C socket without fear of making a mistake towards insertion, a common error with the Type-A). Below an example of a Type-C socket.
The Type-C is not automatically synonymous with maximum transmission speed: there are USB 3.0 Type-C sockets, USB 2.0 Type-C sockets and USB 3.1 Type-C sockets; better to check in advance the speed of the chosen USB port and the cable supplied.
Thunderbolt connectivity
Besides the USB connection, it is possible to find external drives with Thunderbolt connection, less common than USB but very appreciated on Apple devices. Also in this case we have different transmission speeds based on the Thunderbolt generation considered:
Thunderbolt 1 offers a theoretical maximum speed of 10 Gb/s (1250 MB/s)
Thunderbolt 2 offers a theoretical maximum speed of 20 Gb/s (2500 MB/s)
Thunderbolt 3 offers a theoretical maximum speed of 40 Gb/s (5000 MB/s)
Discs with Thunderbolt can only be connected to PC that have Thunderbolt ports, which can have two form factors.
For Thunderbolt 1 and 2, the form factor is identical to the Mini DisplayPort, as shown below.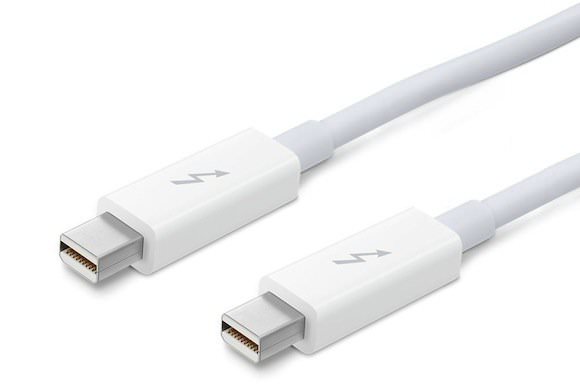 For Thunderbolt 3, the form factor is identical to the, as shown below.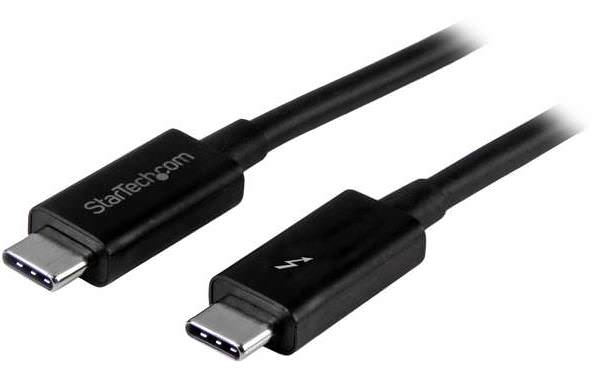 We can recognize the presence of Thunderbolt doors or sockets from the lightning-shaped symbol imprinted near the sockets and doors.
SSD or HDD
Among the external hard drives, the most widespread technology is surely that of hard drives (or HDD), which guarantee good durability, good speed and security in data storage. But among the external hard drives, we can also find compact SSDs with USB sockets.
External hard drive sold best of the moment
Having seen some of the features that an external hard drive can have, we see together the top 10 of the most sold external hard drives currently on Amazon. The ranking is constantly updated automatically, every day.
External Hard Drive: Our choice
Below is our selection of external hard drives, those that we deem worthy of attention and that could interest you the most.
External 1 TB Hard Drive
External 2 TB Hard Drive
External 3 TB Hard Drive
External 4 TB Hard Drive
External Hard Drive of 5 TB or more
Product prices and availability are subject to change. Any price and availablility information displayed on Amazon at the time of purchase will apply to the purchase of any products.