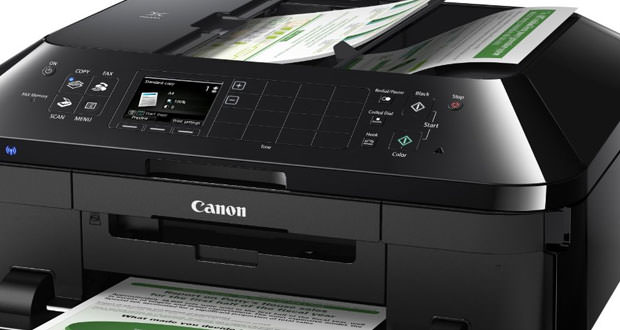 Today we turn review the Canon Pixma MX925, one of the multifunction inkjet office semi professional mightier than the Canon. After the Canon Pixma MX925 we find only the professional office printers themselves, which can cost several thousand dollars but are able to load several hundreds of sheets at a time (even entire reams of paper) and print quietly tens of thousands of pages per month. Obviously these printers have come to the specific needs, and will only affect a small user (usually a few large companies).
The most offices (also very large) most of the time simply needs a good product, but especially versatile and reliable. The Canon Pixma MX925 is just that: a multipurpose heavy-duty, able to meet all needs. Since it is not a cheap product, it is definitely more suitable for companies and offices, rather than for home use.
Canon Pixma MX925: A Multifunctional Comprehensive and Powerful
After taking a look at the technical specifications, it seemed that he had seen a very similar product, always made by Canon. A quick research confirmed our hypothesis: the Canon Pixma MX925 is basically identical to the Canon Pixma MX725, an other good inkjet printer Canon. After comparing the technical characteristics of both models, basically the only difference we found between these two models is the accessory to print on CD (it's a small tray that you will find included in the package).
If you basically do not need this feature, you can easily find your way on the Canon Pixma MX725, with the understanding that whatever the results of printing and scanning the pages (both black and white and in color of course), will be basically the same. Nor is it necessary to write that this model also has to fax and ADF convenient form, as all models of the Canon Pixma MX indeed. Though basically it is a pattern already seen, let's briefly review the technical specifications of this model.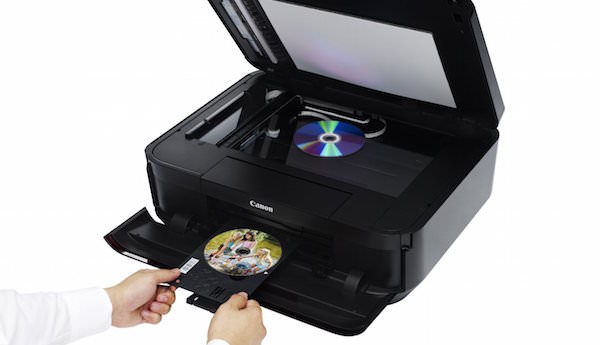 Canon Pixma MX925: Performance of printer
We start with the print resolution, very high and can provide leading-edge performance: speak well of 9,600 x 2,400 DPI, which is comparable to many professional printers. The print heads are also of new design, and are able to spray many very small drops of ink, the size of just a picoliter. The print speed is the same as the Canon Pixma MX725 and other models of high-end Canon inkjet: about 15 pages per minute in monochrome and 10 pages per minute, well if it's color pages.
The strength of this model in addition to high performance is surely the excellent connectivity, we can choose whether to connect the Canon Pixma MX925 using standard interfaces with the wire (such as a USB connection or the most versatile Ethernet connection) or the more comfortable and practical wireless standards, specifically a Bluetooth 2.0 last generation and of course could not miss the wireless interface (standard IEEE802.11 b / g / n). In addition to printing on CD, which we have already spoken at the beginning of this review, we also have the ability to print front / rear automatic and a number of interesting features like:
Regular size printing
Borderless printing
Press fit the page
Scale printing
Printing multiple pages per sheet
Print brochures, poster printing
Collation
Cartridges and Convenience
The Canon Pixma MX925 obviously uses the same identical cartridges of Canon Pixma MX725, then speak specifically of five individual ink cartridges, three of which are in color (no longer needs to remind you what are the primary colors right?; )) And two cartridges for black. Also for this model you can buy the cartridges increased (in sizes XL and XXL) can ensure a range of printing that may be more than 1,000 pages in black and white with a single cartridge.
Obviously if the average printer several pages, the purchase and use of cartridges plus is highly recommended, especially for the substantial savings due to the lower cost per copy. The price of cartridges, if you buy in packs, as usual, is a lot cheaper.
Performance of Scanners
As scanner this product is exactly as expected: highly accurate and reliable. As the Canon Pixma MX725 also this model has a scanning resolution of up to 2,400 x 4,800 dpi and a depth scan of 48 bits for color pages and 16 bits for the pages in black and white. Therefore, quality is very high, and ultimately we are completely satisfied with this point of view, and we recommend this product for scanning documents and pictures.
Performance of Photocopier
Photocopies are obviously very well indeed, the copies are clear and sharp, readable text and pictures very faithful to the original (including color). The time to make a photocopy is about 12 seconds, but the results, given the performance will always be good. This model also comes with some additional function as a zoom adjustable according to the preset levels which start at a minimum of 25% to a maximum of 400% magnification. We also find all the features present in previous models.
Copy features and enhancements :
Copies of documents
Copies of photos
copy Fit to page
copy borderless.
The Canon Pixma MX925 is a comprehensive, versatile, has excellent printing autonomy but above all, it is an extremely reliable, therefore suitable for all types of businesses and activities. For a household would be the top, but hardly able to exploit their full potential.
Where to Buy Canon Pixma MX925
---

---
PROS : Wifi interface, Bluetooth interface, Print Front / Back, Good Speed ​​Print, With Fax, Print on CD / DVD, Excellent resolution.
CONS :
n/a