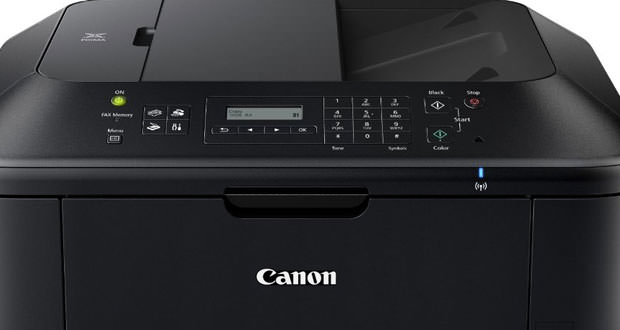 The Canon Pixma MX475 is a small multifunctional office suited to play small jobs that daily small offices are facing. With a print resolution of 4,800 x 1,200 dpi is a printer in the media, but even if it's not a photo printer, you will succeed to more or less always get good results.
Today we talk of the Canon Pixma MX475, printer, much like the Canon Pixma MX395. As we will see, essentially this model is virtually identical in all respects, to the Pixma MX395, if not for one small detail: this model unlike the previous features of each interface access, a feature not to be underestimated in the process of buying. Faced with a slightly higher expense, you can count on a multifunction midrange very versatile, but also with free wireless, an interface that is already a standard worldwide.
From this point of view, definitely we recommend buying the Canon Pixma MX475, compared to the model Pixma MX395. The design is still the same, so at first we do not notice much difference. The weight and dimensions of this model are quite important, as all one and then as usual, we recommend that you always check the space at your disposal.
Canon Pixma MX475: A range of Multifunction Media for All Needs
Like the other printers inkjet Canon with which we had to do, this model is very reliable, so a worthy ally of offices and businesses. As the printer, it is still a mid-range model, then we will still be pleased to know that the selling price is very affordable and also suitable for people with little disposable income, such as students.
Like all of Canon multifunction for small offices, this model also has a connection to the telephone wire, can transform this printer a useful and powerful fax. It was obvious that proper publisher, that also scan, since it is still a multi-purpose, but the ability to send faxes is not a feature that is very often in these products.
Performance of printer
As you can see, the maximum resolution of the Canon Pixma MX475 is 4800 x 1200 DPI, so we recommend this model for the traditional office jobs, but not to achieve good photographic prints, because the resolution (but also other factors such as for example, the size of the drops of ink), are not sufficient to ensure optimal performance of the details and colors. If occasionally, you need to print some pictures, you can just use the photo paper specification to be able to achieve the same results.
Print speed is slightly improved compared to the Canon Pixma MX395. The improvement is so low that it is almost not even noticeable: this model can get to print up to 9.7 pages per minute in black and white and just 5.5 color pages.
Cartridges and Convenience
The Canon Pixma MX475 uses the same cartridges of Canon Pixma MX 925 : speak of two separate ink cartridges, one containing the black to print text documents and a practice cartridge containing all the inks to print in color. Obviously for this model, they are available practices ink cartridges convenience format (the so-called format XL), of special cartridges that contain more ink cartridges standard and able to print more copies.
Performance of Scanners
Although used for scanning photos and documents, the Canon Pixma MX475 is defended quite well, with a maximum resolution of 1,200 x 2,400 dpi and provides a quality quite faithful to the original, including with regard to scanning images in color. These features are excellent for both domestic and semi professional, so it is suitable to the offices of small / medium size. Recall that this model is equipped with the module ADF, convenient for anyone habitually scan, photocopy and Fax mode more documents at a time.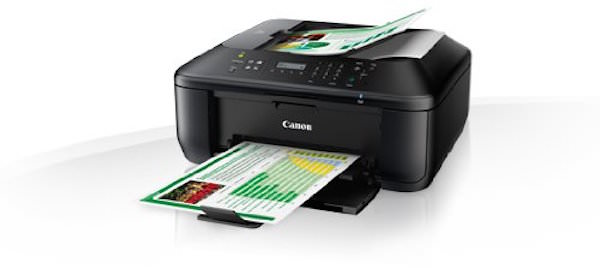 Canon Pixma MX475: Performance of Photocopier
Obviously there is the function to copy, enriched with different functions (some accessible only through the included software), including:
Copy of documents
Copy pictures
Copy Fit to page
Copy borderless
You can also access the settings of the copy quality, and choose from three different types of scans.
Fast : copies faster, but with less quality
Standard : the classic middle ground, to be used every day
Upper : We will get the highest quality from each photocopy, but the whole process will last a little longer
Finally, Canon Pixma MX475 is a very versatile product, available at a good price and recommended especially to those who are pulling up a small office and have a little budget.
Where to Buy Canon Pixma MX475
---

---

---
PROS : Good Value Price, With Fax, Good Resolution, Wireless.
CONS :
n/a
Product prices and availability are subject to change. Any price and availablility information displayed on Amazon at the time of purchase will apply to the purchase of any products.