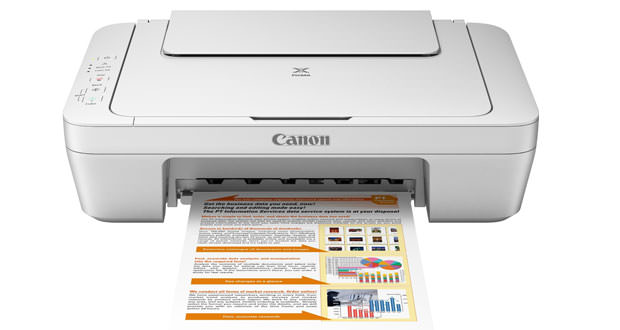 The Canon Pixma MG2550 is a compact printer and essential for those who want to spend the minimum and have a product that can print a few pages from time to time. This model printing in black and white and color, but of course the print quality is not outstanding.
Begin our journey into the world of printers talking about the Canon Pixma MG2550, a multifunction printer suited to meet the small and very small user needs impractical who needs to print, copy or scan a few pages per month. It looks so discreet yet elegant. The design is very linear and simple stretches and soft. The total weight of this product is about 3.5 pounds, while the dimensions are all quite contained, always considering that it is a multifunction. The design and appearance matter of course relatively, so let's take a closer look at this nice multifunctional.
Canon Pixma MG2550: An Economic Model by Performance
A quick look at the performance of the Canon MG2550, we quickly realize that we are faced with a complete product, due to the presence of an integrated scanner, but at the same time decidedly spartan and essential: there he immediately realizes especially because all ' ensure the product is not even included USB cable to connect the printer to the computer. Since this is a multi-function printer, let's see in detail the technical specifications of each function in this model.
Performance
The print quality than the current standards of inkjet midrange is quite low, it stops the resolution to a maximum of 4,800 x 600 DPI. For an inkjet is a bit little, so we recommend buying this model only if the print quality really do not care. Even the printing speed is not exceptional, and with an average speed of 8 pages per minute for an ordinary print in black and white and one page every 15 seconds with regard to color printing (4 pages per minute), is currently in Canon inkjet printers slower market.
The maximum paper size supported is the classic format A4, it is also possible to use smaller formats or special formats like postcards, photographs and envelopes. The maximum weight for plain paper is approximately 105 g / m² then this printer is able to print on the card stock is not too often.
If you want you can even use photo paper (also called glossy), ideal to maximize the yield of color prints. Despite being a model available at low cost, this printer is also equipped with a power-saving function, which switches on when the printer from the print command and places it back on standby after finishing the work.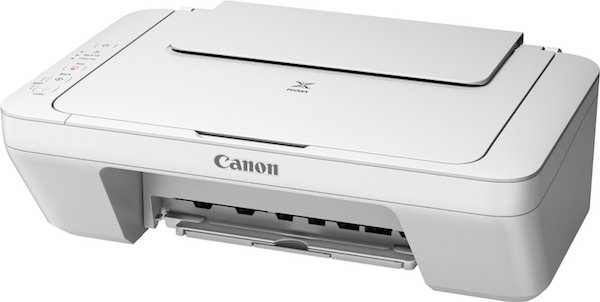 Cartridges and Convenience
The Canon Pixma MG2550 are mounted two cartridges, one black cartridge and one that contains the three primary colors needed to print in color. The cartridges are priced quite affordable, considering that for this model are no additional cartridges larger and cheaper. In addition to standard cartridges, this model provides the possibility to use the new format XXL cartridge, which guarantees a higher yield (up to 400 pages in black and white and 300 color pages) and balance is more advantageous than traditional refills.
Ink Cartridge for Canon Pixma MG2550 : can be purchased directly from here.
Canon Pixma MG2550: Performance as Scanners
As we have already mentioned this multifunction is very essential, and also the scanner is no exception. While respecting the most of the standards of the scanners midrange (such as the time for scanning of about 14 seconds to an A4 sheet), this model comes to a maximum resolution of 600 x 1200 DPI.
This resolution is certainly more than enough to acquire data such as text, diagrams and even simple images, even in color. If you also plan to scan photographs of the question changes significantly: the resolution may not be high enough and probably many details cannot be detected properly, reduce the quality of the digital image.
Performance as Photocopier
Although used for copier, the Canon Pixma MG2550 is only suitable for performing small jobs (few documents at a time, preferably text and black and white), but it is definitely not suitable for all those copies that require a minimum of quality in more. Also the time to make a photocopy is not very little, considering that the entire process, from beginning to end (from scanning to printing) lasts an average of about thirty seconds.
Where to Buy Canon Pixma MG2550
---

---
PROS : Economic, Versatile.
CONS :
Printer not suitable for intensive use, Maximum resolution print / scan low.