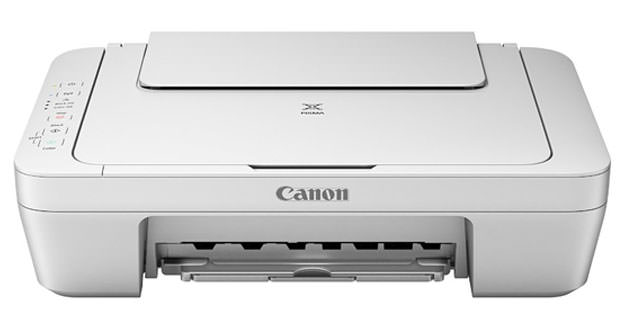 The Canon Pixma MG2950 is the evolution of the Canon Pixma MG2550. Altogether, it is identical to the previous model, both in design and in the resolution of printing and scanning. The major step forward is due to the presence of a new interface Wireless, which finally begins to be fitted also on the economic models.
Hello everyone and welcome to a new review today we speak of the Canon Pixma MG2950, ​​a completely new model that can be classified as low-end inkjet printer. This model will replace the Canon Pixma 2550, the model still sold because much available at a really low price.
The design is almost the same as the previous model that we have already reviewed, then, at least at first glance, there was not the slightest aesthetic change. The design did not mind, then at least from this point of view we have nothing to say. Even this is not a simple jet printer ink, but a real multifunction equipped with scanner, and therefore can perform various functions in a simple and practical.
Canon Pixma MG2950: Same Economic Model but has Wifi
As you scroll down the technical specifications, we quickly realized that the model has remained essentially the same, only the features dedicated to interfacing to seem a bit more substantial. This model unlike the Pixma MG2550 is equipped with a wireless interface IEEE802.11 b / g / n, and you can enjoy all the amenities the interface to radio waves allows us to have. We can fix the printer away from the main computer, perhaps even in another room, or wanting can connect the printer to an existing network and make it acceptable from any device connected to the same network.
Canon Pixma MG2950: Performance as a printer
The Canon Pixma MG2950 print quality than the previous model has remained virtually unchanged, then it stood at 4,800 x 600 DPI. We reiterate that this resolution is fine for printing text or simple images (diagrams, drawings …) but it is far too low to produce photographic prints of good quality, even using the special photo paper. Even the printing speed is unchanged compared to the old model (8 p / min in black and white, 4 p / min in color).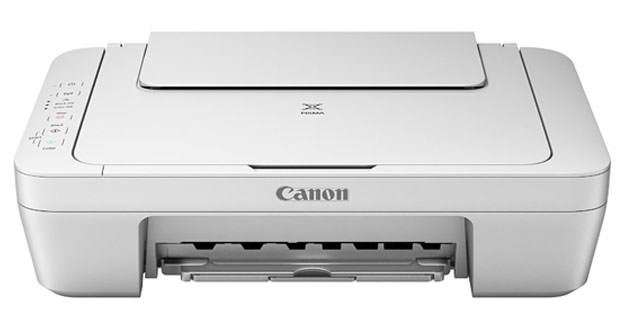 Surely these are sufficient performances for use at home, but far too low for a particularly intensive use. In practice this is definitely not an office printer. Even the paper size and the maximum weight remained the same, then we can use the classic format A4, some smaller formats, and special formats such as postcards, photographs and envelopes.
Under the point of view of consumption, compared to the Canon Pixma MG2550, there was a slight increase in power demand, (bill virtually imperceptible, we speak of just 0.6 watts in standby mode). This had a surely wireless interface, which requires additional energy.
Cartridges and Convenience
The Canon Pixma MG2950 mounts the same cartridges as the previous model, then this model is equipped with a cartridge for black and one for color prints. Obviously, this model allows the use of cartridges size XL, very practical especially for those who need to print several hundred pages, of course, do not overdo it.
Despite XL cartridges fact, we want to remind you that this model was created to meet the needs of small, so if, for work or for pleasure, you happen to print many pages per month, you should still opt for a more advanced model performance (both in It concerns the quality / speed printing that with regard to the yield of the ink). The cartridges of the Canon Pixma MG2950 is very cheap. They are readily available and are easy to replace, so ultimately, we found absolutely no downside about.
Performance as Scanners
Although the scanner is identical to what we have already reviewed the Canon Pixma MG2550: as we have already explained the scanning speed is quite good (14 seconds for an A4 page) but the main problem is the resolution of the scanner itself, which touches at most 600 X 1200 DPI. This model goes well then to scan text and simple images, but do not recommend it for example, to digitize your photos. That's because you risk losing a lot of quality original precisely because of the low resolution.
Performance as Photocopier
Obviously, Canon Pixma MG2950 can be used to make copies (maximum 21 at a time), but between the acquisition of the document to the press it may take more than 30 seconds to make a simple photocopy. Again, we recommend this model just to make a few simple photocopies from time to time, without exaggerating.
PROS : Economic, Equipped with Wifi.
CONS :
Printer not suitable for intensive use, Maximum resolution print / scan low.