Guide
Best Wireless Headphones for TV: Which to Buy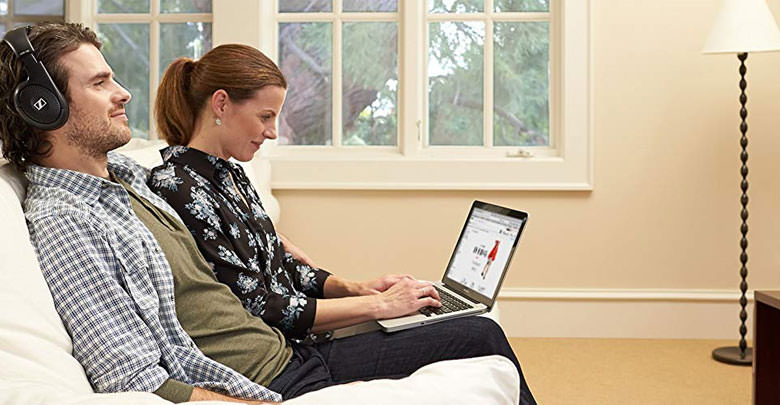 If you are reading this guide, you are interested in buying wireless headphones for TV of good quality and at a good price! Thanks to the use of a transmitter to be connected to the TV, these devices allow them to be heard remotely via headphones so as not to disturb others or fully enjoy a good movie.
Needless to say that you are in the right place if you are looking for the best Wireless headphones for TV, before starting it is good to give some details about this technology because, as you will have noticed, the prices are very fluctuating depending on the type of technology used for the connection.
Guide to Wireless Headphones for TV
In the world of wireless headphones for TV, the choice is extensive and accessible to almost everyone because, depending on the type of headphones, you browse through very different price ranges. In this section, we want to provide you with a guide to wireless headphones for TV so that you can distinguish them and understand which ones are right for you.
But how do they work? By buying this type of headphones, you will get at least two devices at home: a transmitter and wireless headphones. The transmitter is a device that you will have to connect to the current (through a power supply) and the screen (generally via AUX cable) and will take care of " taking " the audio from the TV and transmitting it to the headphones.
Depending on the type of transmission performed, there are two types of wireless headphones for TV, not to be confused with normal Wireless headphones that are not designed to listen to audio from a display or TV. The type of wireless connection also has a lot to do with the price:
Wireless headphones for TV – Bluetooth: if equipped with Bluetooth technology, wireless headphones are generally cheaper. The Bluetooth connection with the receiver is stable and with a more than acceptable quality, but the connection distance is quite low (about 8-10 meters). This connection is more resistant to possible " disturbances " in the environment and generally allows a good quality/price ratio.
Wireless headphones for TV – Radiofrequency: the transmission in radio frequencies allows a much higher connection distance (on the order of 100 meters), giving a much greater comfort if your television is far away, and you don't want to risk buying Bluetooth headphones that they can lose. The connection. Obviously, they are more expensive and could have interferences, but they are the best if they are well built.
Having made these clarifications, it is time to see which are – in our opinion – the best Wireless headphones for TV. But first, we would like you to take a quick look at what is currently the most sold on Amazon. So let's see them now:
The best-selling wireless headphones for TV
Before discovering the Wireless headphones for TV, we have chosen for you, let's take a quick look at the best-selling ones on Amazon! Specifically, below you can see a list of the 10 most sold devices on Amazon; be careful though, the fact that they are the best-sellers does not mean that they are the best to buy
The best Wireless headphones for TV
There are so many alternatives on the Internet, but the ones below are, at the moment, the best for quality, brand, and price. For simplicity's sake, we have listed the best Wireless headphones for TV, in order of price and, for each of them, we have shown you the main features! Let's see them now:
Sony MDR-RF811RK
The cheapest but the best-quality proposal is given by these SONY with radio frequency transmission that includes a small and elegant transmitter to be installed on the TV, display, Hi-Fi systems, and much more. In addition, the headphones have a large and powerful 40 mm driver with a range of about 100 meters and a full 16 hours of playback.
Sennheiser RS120 On-Ear Wireless RF Headphones
Sennheiser is a leader in the audio sector, and this RS120, thanks to their quality/price ratio, are one of the best to buy if you want a high-level audio experience. These are wireless headphones for TV with RF technology with a good frequency response and a sensitivity of 106 dB. Inside there are batteries already included.
Avantree HT3189 Wireless Headphones for TV
If RF technology doesn't excite you, then this Avantree Bluetooth is just right for you! Excellent connection distance (up to 30 meters), support for different audio standards connected to various devices (console, TV, stereo systems, and more), excellent autonomy, and comfort, all combined with a good acoustic experience.
Noontec Hammo TV Wireless Headphones for TV
Also, Noontec is a very renowned brand in the field. As we have already told you in our review on Noontec Hammo TV, these Wireless TV headphones allow you to enjoy high audio quality thanks to low latency apt-X technology and convenient connection Bluetooth 4.1 with the transmitting base. An excellent compromise between quality and price.
Sony MDR-DS6500 Digital Wireless Headphones
Once again, a SONY product that this time focuses on construction quality and acoustic experience. In addition to the latest generation transmitter, which includes wireless charging and digital optical output, the broad-spectrum frequency headsets can simulate a 7.1 surround system with as many as 40 hours of playback.
Product prices and availability are subject to change. Any price and availablility information displayed on Amazon at the time of purchase will apply to the purchase of any products.