Guide
Graphics Tablet: The Best to Buy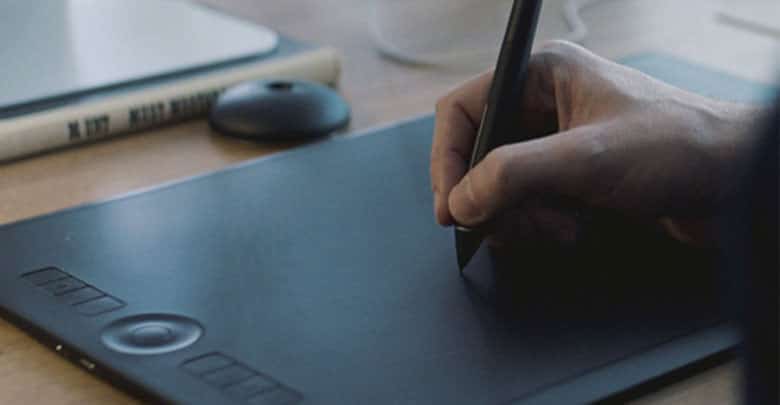 If you want to improve the quality of your computer drawings, you must use a graphics tablet. There are all types and for all needs, from those for enthusiasts to those more complex for those who work with graphics.
A graphics tablet ensures better performance than the mouse because a pen is used, just like a paper sheet. Ergonomics and precision are just some of the strengths of these tools. Let's not waste any more time and see which graphic tablet to buy.
Before we see which tablet is best suited to your needs, we understand how such a tool is made and the factors to consider to understand a tablet's quality.
How to choose a Graphics Tablet
A graphics tablet is nothing more than a kind of trackpad on which you can write and draw. Unlike the latter, not all the surface is dedicated to writing. On the body, there are some empty spaces and buttons that allow increasing ergonomics and productivity.
We will call the part that comes into contact with the pen (which allows us to draw) an " active area. " The quality of the active area and the tablet is defined by analyzing some parameters, which we will explain to you better.
Active Area
The active area is the part of the pen tablet that is sensitive to the pen and draw. It is essential to carefully evaluate the specifics of the active area, which, in graphic tablets with an interactive screen, represents the entire display.
Resolution
The first factor that distinguishes a good graphics tablet from a bad one is the resolution. A bit like the displays can be measured in DPI (dots per inch), but it is preferable to measure it in LPI (lines per inch). Just like a screen, the higher the resolution, the higher the quality of the device.
Reading speed
The reading speed is defined as RPS (Reports per second) or as PPS (Points per second) in Wacom tablets. This characteristic represents the frequency with which data is transmitted from the tablet to the computer. The higher the frequency, the greater the fluidity and reactivity that can be perceived during the drawing. A lower frequency is equivalent to the perception of a delay with a "drag effect."
Pressure levels
Another key point in choosing the best graphics tablet is the number of supported pressure levels. The cheapest tablets have values between 1,024 points of pressure, while the high-end graphics tablets reach even over 3,000 pressure points. This parameter will allow you to increase the thickness and size of the line drawn based on the force applied to the pen.
Dimensions
Precisely because there are tablets of all types, there are also tablets of all sizes. The most common formats are the same as those of drawing sheets, so you may come across an A4 graphic tablet, but also A3 or A6. The size of the active area and the tablet depends on your needs and the type of use you will need to make.
Pen
Last but not least, we find the pen that is used to write better on the tablet. The features we will take into account are:
Handle: makes it easier and more convenient to use.
Power supply: which can be done via batteries or EMR (electromagnetic resonance).
Additional keys: to move better in graphics environments like Adobe Photoshop CC.
Which Graphics Tablet to buy
Before seeing which graphics tablet to buy, stop for a moment to analyze your budget: are you looking for a graphics tablet for Photoshop? Or more simply a graphics tablet to get started? Having made this brief reflection, let us proceed with our selection.
Wacom Intuos SM
Wacom CTL4100 Intuos Graphics Drawing Tablet with Software, 7.9" X 6.3", Black, Small
Graphics tablet to use in any software for digital art, photo editing and...
Connect this digital drawing tablet to your computer via USB cable to your Mac...
Slim design and compact sized art tablet with a large drawing area (6.0 inches x...
Easy setup, for both left and right handed use; The pen doesn't need to be...
System requirements: Windows 7, 8.1 or 10 (excluding Windows 10 S; Latest...
Wacom produces the first tablet of which we speak. It has a very compact design. The global dimensions are 7.9 x 6.3 in, while the active area is large, 6.0 x 3.7 inches.
The connection via PC can occur via USB cable or Bluetooth since both types of products exist. Speaking of the active area, the latter supports 4,096 pressure levels, while the pen has no battery and recharges via EMR.
HUION 1060 Plus
If you are looking for more pressure points, here you are. This HUION 1060 Plus supports 8,192 pressure levels, has 12 physical keys and 16 customizable soft keys.
Inside there is an 8 GB SD card to save your work when you are not connected to the PC. The pen is rechargeable and has two customizable keys.
Wacom Intuos Art Pen and Touch Tablet
The price rises, but the dimensions also rise. The Wacom Intuos Art supports only 1,024 pressure levels but allows multitouch, and there are customizable keys called ExpressKeys. Also, in this case, the battery does not require batteries because it can be recharged via EMR. It is possible to connect it to the PC using the wireless adapter, an optional accessory.
XP-PEN Artist15.6
We find the Intuos Pro pressure-sensitive up to 8,192 levels among the high-end graphics tablets and equipped with a touch ring and several multi-function keys.
Unlike the graphic tablets we have just seen, this one produced by XP-Pen has an integrated display that will allow you to see better what you are designing and modifying.
The 15.6″ IPS display has a 16:9 format and Full HD resolution. Thanks to the Film-type Stylus technology, 8192 pressure points are supported, with a resolution of 5080 LPI. Also, the pen does not need batteries.
Wacom Intuos Pro
We find the Intuos Pro, pressure-sensitive up to 8,192 leveamong the high-end graphics tablets ls and equipped with a touch ring and several multi-function keys.
The included Wacom Pro Pen 2 provides great control and does not need to be recharged. PC connectivity is via USB or Bluetooth. If you are looking for a product that allows you to draw on paper, we recommend the Paper version of this Intuos Pro.
The most purchased Graphics Tablets on Amazon
In the previous paragraph, you have been able to choose the graphics tablet based on those we have recommended. But let's also take a quick look at the best-selling devices on Amazon! Specifically, below you can see a list of the 10 devices currently best sold on Amazon.
Be careful! The fact that they are the best-sellers does not mean that they are the best to buy for your needs!
#
Preview
Product
Rating
Price
1
Graphics Drawing Tablet, UGEE M708 10 x 6 inch Large Drawing Tablet with 8 Hot Keys, Passive Stylus...

1,230 Reviews

$89.00

$59.99

See Offers!
2
XP-PEN StarG640 6x4 Inch Ultrathin Tablet Drawing Tablet Digital Graphics Tablet with 8192 Levels...

11,690 Reviews

$39.99

See Offers!
3
XP-Pen Deco 01 V2 Drawing Tablet 10x6.25 Inch Graphics Tablet Digital Drawing Tablet for Chromebook...

6,174 Reviews

$69.99

See Offers!
4
Huion Inspiroy H640P Graphics Drawing Tablet Android Support with Battery-Free Stylus and 8192...

4,979 Reviews

$39.99

See Offers!
5
Wacom CTL4100 Intuos Graphics Drawing Tablet with Software, 7.9" X 6.3", Black, Small

10,768 Reviews

$79.80

See Offers!
6
GAOMON S620 6.5 x 4 Inches Graphics Tablet with 8192 Passive Pen 4 Express Keys for Digital Drawing...

2,267 Reviews

$39.99

$33.99

See Offers!
7
Huion H610 Pro V2 Graphic Drawing Tablet Chromebook and Android Supported Pen Tablet Tilt Function...

4,015 Reviews

$49.99

See Offers!
8
GAOMON M10K2018 10 x 6.25 inches Graphic Drawing Tablet 8192 Levels of Pressure Digital Pen Tablet...

6,059 Reviews

$75.99

$59.99

See Offers!
9
UGEE M708 Graphics Tablet, 10 x 6 inch Large Active Area Drawing Tablet with 8 Hot Keys, 8192 Levels...

1,533 Reviews

$57.99

$49.29

See Offers!
10
GAOMON PD1161 11.6 Inches Tilt Support Drawing Pen Display with 8192 Levels Pressure Sensitive...

1,572 Reviews

$199.99

See Offers!
Product prices and availability are subject to change. Any price and availablility information displayed on Amazon at the time of purchase will apply to the purchase of any products.