Laptops
ASUS VivoBook X202E: Review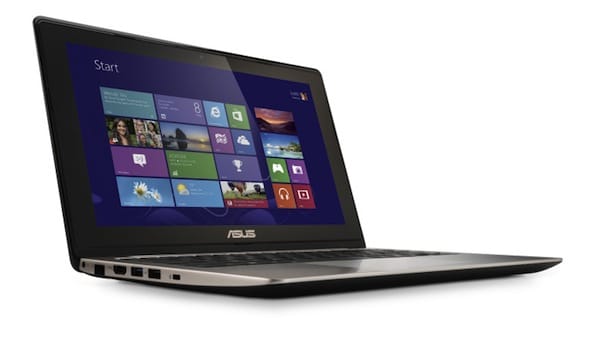 ASUS X202E laptop is a compact lightweight design and slim with a technical interesting. It is based on an Intel Core i3 processor, operating system, Windows or Ubuntu on a memory of 2 GB or 4 GB RAM and a hard disk drive 320 or 500 GB.
The laptop also features a 11.6-inch 16:9 HD display with 1,366 x 768 pixel resolution. Intel integrated graphics, memory card reader 2 in 1, HD webcam, Wi-Fi connectivity, Bluetooth 4.0, HDMI port and exclusive technology ASUS SonicMaster audio, which ensures maximum sound definition.
ASUS VivoBook X202E: Design
The ASUS X202E Laptop is a refined and elegant design, available in the colors black shell, blue, pink and white. It has a 11.6-inch HD LED display with a resolution of 1,366×768 pixels. As for size, measuring 303 mm in width, 200 mm depth and 21.2 mm in height. The weight is 1.30 kg.
ASUS VivoBook X202E: Features and Functionality
The ASUS X202E is a laptop presented by the manufacturer in October of 2012, perfect for those who want a quality device but not necessarily a top of the range, and cannot or do not want to spend too much. It is actually a mid-range model, the colorful design and equipped with everything you need to surf the Web, and have fun.
Starting from the specifications, the X201E is based on the Intel Core i3 processor or Intel Pentium ULV low-power, on a DDR3 RAM of 2 GB or 4 GB on a hard disk of 320 GB or 500 and on the new system Windows 8 or Ubuntu.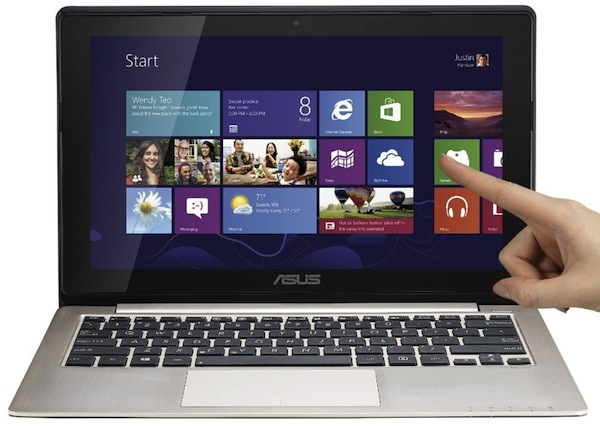 The elegant design is one of the main strengths the Asus X202E. Its light weight and its minimum thickness makes it perfect for an active lifestyle and allows you to take it anywhere and keep it in a bag to a compact size. Also very eye-catching colors available.
Other interesting features of this notebook is the ASUS SonicMaster audio technology, which ensures a perfect sound, with high definition, clear voices, a wider range of sound, deeper bass, and generally more powerful audio output. Do not miss then practically immediate reactivation of the computer from standby, while the ASUS Super Hybrid Engine provides a maximum of 15 days in standby.
The ASUS X202E also has convenient buttons to island and a large touch pad with Smart Gesture technology, which ensures a precise typing. Finally, users of this notebook have a space of the cloud web on which to store photos, videos or whatever they want.
As for connectivity, ASUS X202E includes free 10/100/1000 BaseT Ethernet, Wi-Fi 802.11b/g/n standards, to be able to surf the Internet without wires connecting to the special hotspot, and Bluetooth technology, for exchange data with other devices wirelessly. Do not miss the HD webcam for video conferencing and the memory card reader 2 in 1. As regards the allocation of doors and exits, the ASUS X201E has 1 port combo audio jack, 1 VGA port, 2 USB 2.0, 1 USB 3.0 port, LAN port and the HDMI input. It has a rechargeable lithium-ion battery from 38 Hrs.
Conclusion
The ASUS X202E laptop is perfect for those who want a highly portable computer, decent quality, equipped with various features and affordable price. Of particular note are the full connectivity, HDMI port, HD webcam and audio dolby digital. Everything is average.
Where to Buy ASUS VivoBook X202E
---

---

---
PROS : Memory card reader, HDMI port, Wi-Fi and Bluetooth; ASUS SonicMaster audio technology.
CONS :
Only graphics accelerator.
Product prices and availability are subject to change. Any price and availablility information displayed on Amazon at the time of purchase will apply to the purchase of any products.