Laptops
Acer Aspire One AOD270: Review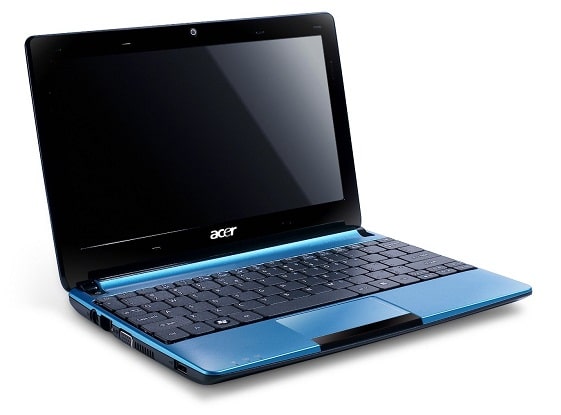 Acer Aspire One AOD270 Netbook is a compact, elegant design, available in different colors, all very fascinating, and characterized by a large keyboard and multi-gesture touchpad, which simplifies operations.
As for the specs, the netbook has a 10.1-inch LED display, Intel Atom processor up to model N2800, 1 GB RAM, 320 GB hard drive, memory card reader, HDMI port, HD webcam with microphone, Wi-Fi, Ethernet and Bluetooth and optional 3G.
Acer Aspire One AOD270: Design
The Acer Aspire One AOD270 Netbook is a small, lightweight, ideal to take with him. The design is one of its strengths, thanks to the special concentric wave pattern and colors available, specifically blue Aquamarine, Burgundy Red and Black Espresso. It has an LCD screen with LED backlight 10.1-inch screen with a maximum resolution 1,024×600 pixel. The dimensions are 257 mm wide, 184 mm deep and 24 mm in height at the highest point, while the weight is 1.30 kg.
Acer Aspire One AOD270: Features and Functionality
Small compact and lightweight, the Acer Aspire One AOD270 is perfect to take with them and use it for both work and for fun. Announced by the manufacturer at the beginning with this year and recently available for sale, the One D270 is a netbook that stands out for its colorful design, with a characteristic wave on the outer cover, and some interesting features.
As for the technical specifications, this netbook, available in different configurations, features the Intel Atom N2800 up to model, with 1.86 GHz frequency and 1 MB of L2 cache, a memory 1 GB RAM, a hard disk serial ATA 320 GB and the operating system Windows 7 Starter.
Speaking of the graphics department, following the most similar devices, the Acer Aspire One AOD270 is equipped with a graphics accelerator, and not a dedicated graphics card, but it is a decision that can save you in terms of both money and space.
Do not miss the memory card reader who supports cards such as Secure Digital, MultiMedia Card, Memory Stick Pro and classic and xD-Picture. Speaking of connectivity, this netbook has it all being equipped with free Wi-Fi, allowing you to connect to the Internet for free using the proper hotspot, Ethernet connectivity and Bluetooth 4.0 technology, which allows you to synchronize the data with those of other devices wirelessly. Some models may have, then, 3G connectivity.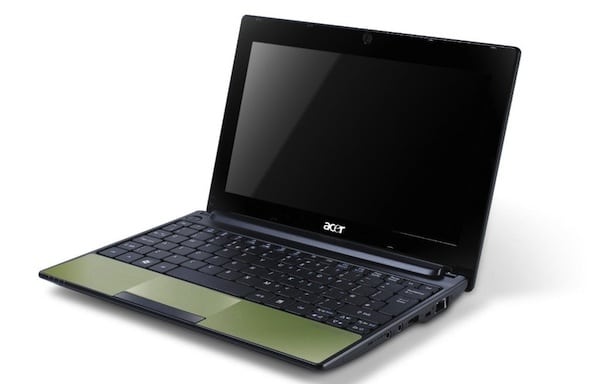 For fun, the Acer Aspire One AOD270 also includes a webcam with integrated microphone, thanks to which you can make video conferencing. The HDMI interface allows you to connect the netbook to a new generation  TV while watching, then, the content on the big screen in high definition.
It is worth noting also the fact that, although it is a very compact, portable, has a large keyboard, 93% of a standard that allows you to write comfortably. The touch pad with a multi-gesture ensures easy navigation on the Web Very nice design, especially the colors available, and fascinating details.
It should be mentioned, finally, the allocation of ports of the Acer Aspire One AOD270 which includes 3 USB 2.0 ports, 1 RJ-45 entry for the LAN and 1 VGA input for connecting to an external monitor. The lithium battery supplied Finally, 6-cell and provides a maximum of 8 hours.
Conclusion
The Acer Aspire One D270 Netbook is a small, lightweight and attractive design with some features worth dispositive more expensive, such as the HDMI port and full connectivity. The rest is more or less average, then graphics accelerator, low-power processor, HD webcam and memory card reader. Excellent autonomy.
PROS : Extensive connectivity, Webcam, HDMI port, memory card reader, keyboard wide, multi-gesture Touchpad, Design, low-power processor.
CONS :
RAM, Optional 3G only.