Guide
WiFi Access Point: Which to Buy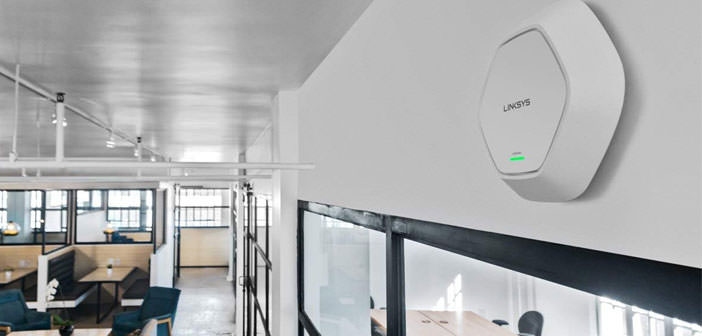 If you have a large house or with thick walls, it may happen that only one WiFi router is not enough to cover all the rooms. Instead of placing more routers for the house (with all the problems that can be faced with NAT configurations, firewalls and more) we can easily use a single router and place in strategic points of WiFi access point / Wireless extender, so as to really cover every corner of our home.
For the house there are various solutions in this regard; there is the pure access point (which allows you to transform LAN into a WLAN without changing routers), an WiFi access point / range extender (which amplifies the signal of an existing network) or a WiFi powerline (which allows you to use the electricity network to get the signal to another room, with a lot of dedicated WiFi).
Another typical scenario is in shops, offices, gymnasium or other public places: having one or more WiFi access point will allow you to extend the wireless service and improve the experience of customers.
Before moving on to see, which are the best models that you can buy for the home or for your workplace it is perhaps better to do a little review. In fact, not all of us are so connected to the subject. Many of you may be wondering why they should use an access point and how they work. We try to clarify a bit of doubts.
How WiFi Access Point works
Stupid question you will say. But no. Obviously, the first reason to use a WiFi access point is also the most obvious. This is a device designed to " increase " the range of access to your connection. It cannot be connected directly to an Internet line but needs to dialogue with a router (of course with WiFi).
The first models had a frequency of 2.4 GHz then divided into different channels. The increasing traffic through radio waves has brought with it the need to use new communication channels. Precisely for this reason most of the most modern access points now also offer the possibility of exploiting the 5 GHz band. In this way, in addition to having less interference, a higher transmission speed can be achieved compared to the traditional method.
Attention must also be paid to the country where the access points are marketed. Not all states allow, by law, to use all available broadcast frequencies. Precisely for this reason, if you have in your hands, a model intended for the foreign market you should inform you properly so as not to run into possible problems.
---
The best-selling WiFi Access Point of the moment
Before leaving you to our selection, here is the top 10 of the best-selling WiFi Access Point of the moment on Amazon. The ranking is updated in real time, automatically, every day.
---
The best WiFi access point
Now, we're here. After taking a quick look at the theory behind WiFi access point, it's time to move on to practice. In the next paragraphs, we will propose the models that we think are the best, with a particular attention to the quality/price ratio. These are not particularly complicated accessories. You will see that prices are not very high. You are ready?
33%
TP-Link AC1200 Reliable Dual Band WiFi Router (Archer C50)
Upgrade to AC WiFi with speeds up to 1200 Mbps (N300+AC900)
Fast Ethernet ports, ideal for homes with up to 100 Mbps internet plans
Stream in 4K on multiple devices while reducing buffering
Supports Amazon Alexa (router cannot be voice-controlled by Alexa) and works...
TP-Link Tether app - Easily set up and manage your home network
ZyXEL WiFi Access Point Dual Band 802.11ac PoE [2x2] Ceiling + Wall mountable [NWA5123-AC]
Professional unified access point with 2x2 dual band 11AC for gigabit wireless...
Use as Stand-alone AP or pair with our NFC controller, or USG/ UAG gateways...
Free Software to configure and update firmware on multiple APs without a...
Built to last. Made with solid state capacitors and designed to negate thermal...
Quality RF design includes advanced RF shielding to maximize wireless...
Product prices and availability are subject to change. Any price and availablility information displayed on Amazon at the time of purchase will apply to the purchase of any products.