Guide
DJI Drone: The Best to Buy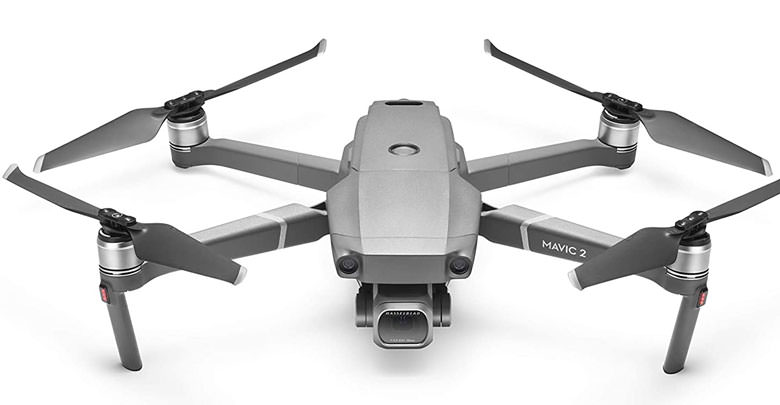 If you are looking for the perfect drone that costs little and can offer you maximum performance, well, I suggest you close this purchase guide immediately: we have not yet been able to find the magic formula to find this type in the abyss of the world markets of solution.
If instead, you are looking for a drone that can offer you safety in flight, very high quality in the photographic department, and autonomy that allows you to fly without the fear of losing control of the drone in flight, then I absolutely must tell you about DJI Drones.
Headquartered in Shenzhen in the Guangdong province in China, this brand is the world leader in commercial and civilian drone production. It is around 70% of all world drone production.
For many, the peculiarity of these drones is obviously the price, certainly not for everyone. On the other hand, through discount codes or price drops, everyone could have the opportunity to experience these technological masterpieces first hand. Before analyzing in detail the best DJI drones, let's see together the best-selling models on Amazon.
---
The best DJI drones to buy
So let's go to analyze better which are the best DJI drones currently on the market:
DJI MAVIC 2 PRO
The Mavic 2 Pro is the latest model of the Mavic Series and was unveiled in August 2018. It is certainly the top of the range of its series and represents the perfect mix of performance and portability.
With a weight of 905 g, the drone features a Hasselblad camera with a 1″ CMOS sensor with variable aperture F2.8 up to F11, which will allow us to take 20MP photos and record videos up to 4K at 30 fps thanks to the gimbal 3-axis stabilized.
Also, the drone has the ability to support a 10-bit D-LOG color profile, an important innovation that allows the sensor to perceive about a billion colors, giving full freedom of management in post-production.
A detail that, for insiders, greatly facilitates shooting in more uncomfortable situations than expected. The battery offers us an autonomy of 31 minutes, which will certainly decrease in using the automatic functions of the drone, among which we remember the Hyperlapse, in its Waypoint, Circle, Free and CourseLock modes.
DJI MAVIC 2 ZOOM
The Mavic 2 Zoom is the twin brother of the Mavic 2 Pro, with some differences that characterize it. In addition to 2g less in weight, the Mavic 2 Zoom features a 12 mp 1/2.3 ″ CMOS sensor, with a 2 × optical zoom (24 -48mm) usable only in Full HD and one 4x digital zoom.
The camera will allow us to record videos up to 4K at 30 fps and take high-resolution photos from 48MP. Like its twin, the battery allows us to have an autonomy of 31 minutes, and we will be able to manage particular functions, including the Dolly Zoom.
DJI MAVIC AIR 2
After the great success of the Mavic Mini, which has renewed the quadcopter market, DJI has just presented the brand new Mavic Air 2, which promises remarkable performance only from the preview.
The renewed design, different from the first model and very similar to the second generation Pro/Zoom series, still makes it one of the best drones to carry in any situation, with a weight of 570 grams and a 3,500 mAh battery that ensures autonomy more than 30 minutes.
Thanks to OcuSync 2.0 technology, it will be possible to reach 6 km of distance without signal loss with the help of the double automatic transmission (2.4 or 5.8 GHz), which autonomously chooses the best available channel.
Instead, the camera has a 1/2″ sensor with a resolution of 48 Mp, capable of taking 12 Mp photos and recording videos up to 4K@60 fps or in Full HD@240 fps, or Hyperlapse in 8K.
Also, numerous automatic flight functions are available, including the "FocusTrack," which will allow the drone in 3 different modes to follow and focus on a subject or an object without problems.
As for the sensors, there are only the front and rear ones, which, thanks to the Advanced pilot assistance system (APAS) 3.0, will allow us to fly safely and relax during our flights. This drone promises great things, and DJI, as usual, always manages to amaze its users.
DJI MAVIC MINI
The Mavic Mini is one of the best innovations proposed by DJI in drones because of the new regulation that will see the first applications in the next 2020.
The peculiarity of this Flycam is certainly portability: its 249 grams and its dimensions very small, make this drone the ideal choice for shooting or photos during your travels or for making flights to share on social networks, thanks also to the help of some automatic shots called QuickShot such as drones, circles, spirals, etc. Onboard, Mavic Mini has a three-axis stabilized camera, which allows you to shoot videos up to 2.7K @ 30fps or 1080p @ 60fps and photos from 12 Mpx.
The autonomy is excellent and is around 25 minutes, thanks to a 2,400 mAh battery. There are GPS and downward-facing visual sensors, useful for ensuring stability in flight and safety during take-off/landing, while there are no front or side obstacle sensors.
DJI ensures in the CE version a range of distances in Wi-Fi (the only way) around 2 km, which in reality, given the first results online, will be about 600/700 meters without any signal problems. So if you are undecided on "which Mavic to choose?", The Mavic Mini could be an excellent opportunity in terms of quality/price.
DJI MAVIC AIR
The DJI Mavic Air is definitely the best solution for portability as a primary factor in a drone. Its small size allows us to close it on itself and store it safely in the backpack without having excessive bulk. What is more, this drone features a camera with a 12MP 1/2.3″ CMOS sensor mechanically stabilized by a 3-axis gimbal, which allows us to record videos up to 4K at 30fps, reaching 120 fps in Full HD for videos in SlowMotion.
Also, the camera software offers us the ability to take HDR photos and panoramic photos. In this model, the battery will allow us to carry out about 20 minutes of flight and, to reach a maximum declared range of 3km, will approach around 2km. In my opinion, this model is ideal for those who travel and must better manage their spaces.
DJI RYZE Tech TELLO
The Ryze Tech Tello is the cheapest model from DJI, suitable for beginners and those who want to make mistakes without throwing hundreds of dollars into the wind. If you are looking for an affordable drone under $100, this model is for you, reminding you that on the various e-commerce, there are even cheaper models that we have selected in some of our purchase guides for you.
The Ryze Tech Tello records HD videos and takes 5MP photos, certainly ideal for using photos on various social networks. It can only be piloted on the smartphone via wi-fi on a smartphone or tablet, and the maximum range of this drone is 100m. It is ideal for indoor use but also outdoors. Some automatic flight functions included in the DJI Tello app can bring out good results.
Product prices and availability are subject to change. Any price and availablility information displayed on Amazon at the time of purchase will apply to the purchase of any products.