Guide
Gaming Chair: Which one to Buy?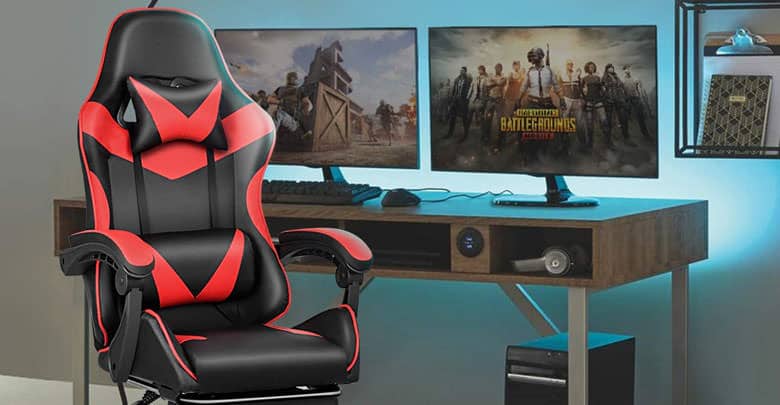 In this always-updated guide, you will be spoiled for choice regarding the best gaming chair on the market. No one likes playing on an uncomfortable wooden chair, even though it may be the cheapest and most convenient solution. A product of this kind is often considered a secondary accessory. However, buying an excellent chair that guarantees maximum comfort during gaming sessions is essential.
We will offer you the best models currently available on the market. We will also explain to you what are the characteristics and aspects to take into consideration when purchasing a product in this category.
We chose the Best Gaming Chairs.
11%
How to choose a gaming chair.
Before moving on to choosing the perfect gaming chair, you must take into account some aspects and fundamental characteristics. Choosing your gaming chair is not to be taken lightly, as choosing a good chair that lasts over the years and guarantees maximum comfort in every position is essential.
Comfort and ergonomics
Very often, the exact meaning is associated with these two terms. The comfort aspect is essential to evaluate, but posture matters in a gaming chair. Many other solutions, such as office chairs for example, may be more comfortable, but they are highly not recommended for those who practice intensive or average gaming sessions. Using a non-ergonomic chair promotes back pain, with a consequent worsening of your health.
For this reason, it is essential to choose ergonomic chairs that guarantee excellent posture and are comfortable to use. Gaming chairs, therefore, are made to combine comfort and ergonomics in a single product.
Construction
Another fundamental aspect to consider is the product's construction and adaptability. It is important to choose a solid product, made and built in the best possible way, to have a product of excellent quality that lasts over time. An excellent level of padding allows you to have support that is neither too soft nor too hard.
High-end chairs are distinguished from inexpensive gaming chairs by height-adjustable wrist rests. Adjustable armrests are essential if you usually rest your arms while playing or working. If you don't need to adapt the wrist rests, you can opt for cheap gaming chairs.
Furthermore, the best products also boast the possibility of reclining the backrest and adapting it to any position. Others include footrests, so you can stretch your feet and enjoy some moments of relaxation between one game and another.
Materials
The choice of material is not purely aesthetic. Gaming chairs can be made of synthetic leather or fabric. Chairs made of synthetic leather are easy to clean if they get dirty. However, during the hottest days, they won't let your skin breathe at its best, causing you to sweat more.
Also, if you choose a chair made from poor-quality synthetic leather, it will be more likely to get damaged easily. On the other hand, chairs made of fabric are perfect in all seasons but have the disadvantage that they are challenging to clean if they get dirty. The choice of upholstery material is purely personal and depends solely on your preferences.
Custom gaming chairs
In addition to the customization linked to the choice of color, it is possible to apply personalized embroidery. However, applying personalized embroidery on the cushion is possible by purchasing the gaming chair directly from the model manufacturer's official website. Quercus is one of the manufacturers that allows you to apply personalized embroidery to your products.
Our selection
Below we offer you our selection of the best gaming chairs available. We are keen to update the guide to offer valid products constantly. The models were chosen based on their technical characteristics and the price at which they were sold.
Product prices and availability are subject to change. Any price and availablility information displayed on Amazon at the time of purchase will apply to the purchase of any products.