Guide
Paper Shredders: The Best to Buy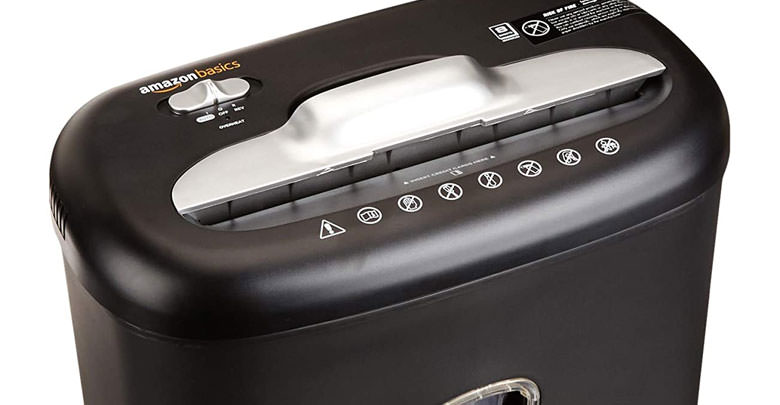 In times when, on many fronts, privacy is severely tested, we may find ourselves needing to purchase a paper shredder that can protect us from the theft of sensitive data. Unfortunately, it is not only computer security that is prey to hackers and fraudulent companies. Even personal data on paper could be a source of interest on the part of malicious people.
If you think of the large amount of strictly personal information that we usually handle on paper, from personal data, domicile to account numbers, you will realize how important it can be to destroy a document before delivering it to a separate collection. So how to juggle the many types of shredders, then? Here are some useful tips that can guide you in choosing the best shredder for your needs.
How to choose a paper shredder
To tell the truth, one should ask the first question (with a simple answer), "where will I use the shredder most?". This question is only apparently stupid since starting from here, and it is possible to make a clear distinction between the performances required of the shredder.
A domestic use precludes using this tool to get rid of mostly useless, duplicate, or relatively important documents. On the other hand, they obviously have a lower cost and are particularly useful for compacting (and taking up less space). In this case, we have:
Collection capacity between 25 and 250 liters at least.
Shredding of multiple sheets simultaneously (30/50 or higher) of CDs and other non-paper media.
On the contrary, professional/work shredders have a completely different setting to safeguard the data present on the document, which, once destroyed, must no longer be legible to anyone. So, obviously, the cost goes up, and there are some parameters to look at:
Parameters to keep in mind
Once the intended use of the shredder has been established, it will be necessary to clarify the level of confidentiality of the documents that will be shredded. In this regard, the main manufacturers propose a distinction of devices based on protection classes and safety classes.
The protection classes provide for a layering of data protection into:
"Normal" for internal company data.
"Greater" for confidential data, which cannot disclose to third parties.
"Very high" about confidential or secret data.
The security classes are strictly related to the type of data protection concerning the number and type of fragments or strips obtained. There are shredders capable of cutting:
Striped, typical of entry-level devices and suitable for environments that do not require high-security standards but provide basic performance. Now uncommon due to the growing need for privacy and security.
Cross and cross-cut, indicated to protect sensitive data due to the difficulty of reassembling the parts.
Crossed with micro particles and diamonds, they offer even greater safety than the simple crosscut. They provide additional protection even if more expensive than others.
Cryptographic, ideal for confidential or secret data.
Collection capacity and type of cut are important characteristics. However, we must not forget the cutting efficiency in numerical terms. Taking as the unit of measurement a sheet in (UNI standard) A4 of 80 g/m², you may need a machine capable of shredding a large number of sheets at the same time, or physical media such as CD, DVD, cards, even laptops, hard disk or other. Other important functions are:
AutoFeed: makes the shredder independent from the active insertion of paper packs. It will be sufficient to place the stack of paper of interest in the device's trolley and press the start button to pick up the sheets automatically.
Special cutters for shredding leathery materials into small parts.
Anti-overheating, especially useful in industrial devices in intensive use.
Recognition of metal parts.
The most popular shredders
After reviewing the main features useful for guiding a shredder's purchase, it is worth briefly dwelling on the currently best-selling devices on the Amazon store.
As we often happen to underline, the best-sellers' ranking does not necessarily correspond to the " best " devices in an absolute sense. Still, it can give a good estimate of users' satisfaction who electively seek quality at an acceptable price.
Here is the ranking of the best-selling paper shredders on Amazon!
#
Preview
Product
Rating
Price
1
Amazon Basics 12-Sheet Cross-Cut Paper and Credit Card Home Office Shredder

142,421 Reviews

$58.94

BUY NOW! ON AMAZON
2
Aurora AS890C 8-Sheet Cross-Cut Paper/Credit Card Shredder with Basket

18,568 Reviews

$35.99

BUY NOW! ON AMAZON
3
Aurora AS810SD 8-Sheet Strip-Cut Paper, CD and Credit Card Shredder Basket

11,952 Reviews

$34.99

BUY NOW! ON AMAZON
4
Shredder for Home, bonsaii 6 Sheet Cross Cut Paper Shredder and Credit Card Small Home Office Use...

9,654 Reviews

$49.99

$41.99

BUY NOW! ON AMAZON
5
Boxis AutoShred 300-Sheet Auto Feed Microcut Paper Shredder

919 Reviews

$582.68

$492.25

BUY NOW! ON AMAZON
6
Aurora AU1220XA 12 Sheet Crosscut Paper and Credit Card Shredder with 5.2 gal Wastebasket

$68.99

BUY NOW! ON AMAZON
7
bonsaii Paper Shredder, 18-Sheet 60-Minutes Paper Shredder for Office Heavy Duty Cross-Cut Shredder...

$179.99

BUY NOW! ON AMAZON
8
Fellowes Powershred 225i 100% Jam Proof 20-Sheet Strip-Cut Shredder (3322001)

106 Reviews

$1,096.28

$679.84

BUY NOW! ON AMAZON
9
ideal. 2604 High Security Super Micro-Cut Centralized Office Paper Shredder with Automatic Oiler,...

63 Reviews

$1,649.99

BUY NOW! ON AMAZON
10
Bonsaii 14-Sheet Office Paper Shredder, 30-Minute Continuous Running Time, Credit Card/Staples...

4,742 Reviews

$133.99

$119.99

BUY NOW! ON AMAZON
Product prices and availability are subject to change. Any price and availablility information displayed on Amazon at the time of purchase will apply to the purchase of any products.