Guide
PC Power Supply: Purchase Guide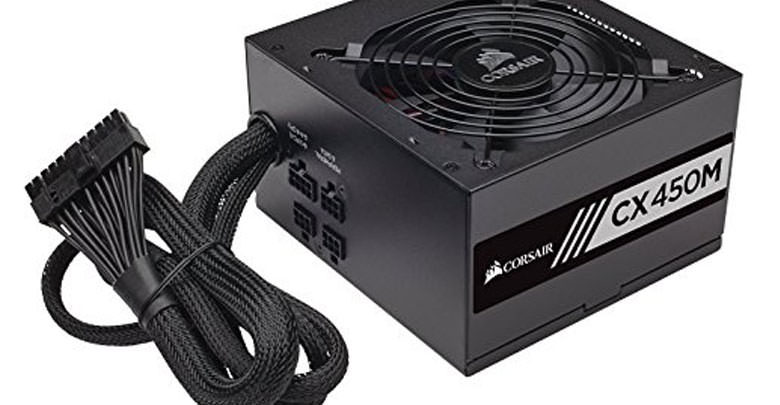 The PC power supply is certainly one of the fundamental components of a Desktop configuration. Choosing a quality power supply is fundamental to making the difference between a well-running system and one that suffers from crashes and failures at startup.
Worse, cheap generic models can literally explode or go up in flames, causing serious harm to people and the environment. For this reason, we are here to give you some tips on what are the most reliable brands of PC power supplies and, above all, the features to always have in mind.
How to choose a PC power supply
Suddenly, the PC power supply no longer works? Then it is necessary to replace it with a new model. It is essential to choose a power supply for your PC very carefully. It is one of the most important components in a Desktop type configuration.
A poor-quality power supply can ruin other components like motherboard, processor and video card. A good-quality power supply instead, will make your build long-lived and reliable.
Each generation of PC components has its own energy needs, but in general it all comes down to two main factors: the overall power expressed in Watts (W), which is nothing more than the maximum possibilities offered by the power supply, and the power of voltage indicated in Volts (V).
Power of a PC power supply
The overall power, often commonly referred to as wattage, indicates the total power a system needs to function properly. There are several online sites that allow you to calculate how much power you need. We recommend using the MSI online tool, which allows you to find the perfect PC power supply for your needs.
The most important thing to remember is that you are questioning the amount of power required for large units to easily work, so it is advisable not to buy an undersized power supply, as you may have serious problems with your configuration.
The voltage indicates the power some computer components need, such as video cards that may require a 12V power supply. This factor is especially important for those who intend to overclock and need to calculate if the power supply they choose will be up to the task.
Efficiency of a PC power supply
Power supplies are often evaluated in terms of efficiency expressed as a percentage, and are nothing more than the ratio between the output power and the input power. In other words, it is the amount of energy that enters in relation to the amount of energy used by the PC components.
It must be considered that part of the efficiency, or rather energy, is also influenced by heat. The evaluation of the energy efficiency of a power supply is certified by 80 Plus, which often performs measurements with different loads of the maximum power of the power supply and issues certifications based on the results obtained.
If we take a power supply with 500 Watts and 80% efficiency, 625 Watts will be absorbed, but 125 Watts will be transformed into heat (or 625 -500, the remaining 20%). It is very important to choose power supplies with good efficiency and always keep in mind the heat factor that each component can give off. In any case, tools like the ones listed above can help a lot.
Non-modular, semi-modular or modular power supply?
There are three types of power supplies: modular, semi-modular and non-modular. The substantial difference consists in the fact that a modular power supply guarantees more order inside the case because it is possible to use and connect only the necessary cables, disconnecting the useless ones.
The non-modular power supplies, as you may have guessed, offer the same performance as the modular ones, but do not allow you to disconnect any cable. Finally, modular seeds are a cross between modular and non-modular.
---
Where to buy a PC power supply
The power supplies can be found in electronics stores, and in any e-commerce site dedicated to electronics. In this guide, we propose the purchase directly from the Amazon store, as you will be able to take advantage of an excellent service, and the technical assistance offered by the company.
Corsair CX Series 450
The Corsair CX450M is a semi-modular power supply that guarantees a basic efficiency. It has a power of 450 W and 80 Plus Bronze certification. This model is especially suitable for medium-low end configurations that do not require excessive energy consumption.
Furthermore, it is equipped with a silent 120 mm fan with automatic adjustment based on the temperature. The wiring system allows you to use the cables you consider appropriate, without taking up valuable space inside the case.
Seasonic S12II 430 Bronze
Seasonic has always produced excellent PC power supplies of various powers. As a low-end model, we offer the S12II 430 W model, suitable for powering a medium-low end configuration. Belonging to the low end does not mean being a poor-quality power supply.
Its wattage contributes to maintaining a very low price. This power supply is 80 Plus Bronze certified, synonymous with reliability and efficiency. Furthermore, there is a 120 mm fan that allows you to keep temperatures always optimal.
SilverStone SX500-LG
Are you looking for a completely modular, compact, efficient and silent power supply? Then the SilverStone SX500-LG is the model that's definitely for you. This model in SFX format is designed especially for compact mid-range configurations.
It is certified 80 Plus Gold, superior to the Bronze certification, which makes it more efficient than low-end models. Furthermore, there is a silent 120 mm fan. Despite being in SFX format, it can also be perfectly adapted to ATX configurations thanks to the special accessories included in the sales package.
Corsair RM550X
This Corsair RM550X is one of the best power supplies with a power of 550 W. It is certified 80 Plus Gold and is dedicated above all to mid-range configurations that need good power supply.
Its certification guarantees a reduction in heat production and a significant increase in efficiency levels. It is a fully modular power supply with a silent fan that produces no noise.
Seasonic Focus Plus 750 Gold
If you are looking for the best mid-range model, you should opt for this Seasonic Focus+. It is undoubtedly one of the best power supplies for PC with a power of 750 W. This model is dedicated above all to configurations that consume a lot of energy, such as high-end ones.
Obviously, it has the 80 Plus Gold certification and an efficiency percentage of 92%. It is perfectly compatible with ATX configurations and is equipped with a 120 mm fan that allows you to constantly maintain optimal temperatures. Moreover, it is also an excellent power supply for gaming PC.
SilverStone PS-ST85F-PT
It is a completely modular power supply with a power of 850 W. This SilverStone model is mainly dedicated to configurations that require high-energy consumption. It has 80 Plus Platinum certification, which gives it a high level of efficiency compared to Gold-certified models. The peculiar feature of this power supply is the form factor. Despite being an ATX model, it still manages to maintain extremely compact dimensions.
Corsair HX1000i
Do you need a power supply with power to sell? Then you should definitely bet on this Corsair HX1000i. This model is suitable only for the most demanding configurations that need a lot of power to be able to be powered correctly.
The Corsair HX1000i is one of the best power supplies currently available on the market. It has a power of 1,000 W and 80 Plus Platinum certification, synonymous with extreme efficiency up to 94%. It is completely modular, and this allows you to better manage the cables within your configuration. Through the dedicated software, it is possible to control from Windows the performances, the efficiency and the speed of the fan with which it is equipped.
Product prices and availability are subject to change. Any price and availablility information displayed on Amazon at the time of purchase will apply to the purchase of any products.