Guide
Google Pixelbook: Features and where to buy it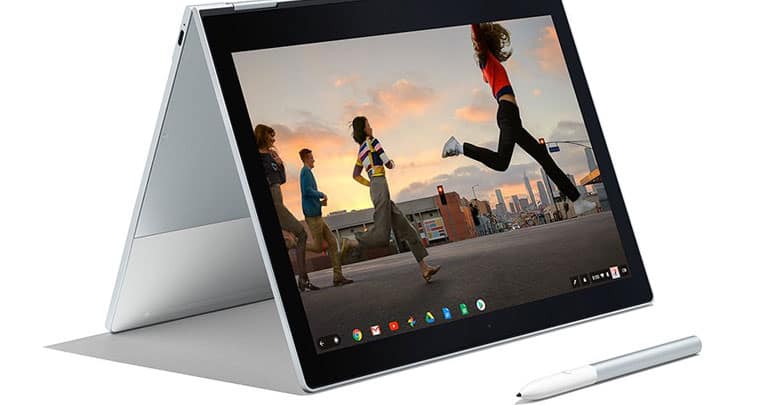 Google does not miss anything. In a crowded market like today, there could not have been his proposal designed for those with computers who do a little bit of everything, just like with a smartphone. Pixelbook is the definitive solution entirely made by Google.
Design, lightness, performance up to the competition are his keywords. But will all that glitters be gold? Let's see it a little more closely.
Design and Materials
For good productivity, it is necessary that the devices are not only fast and performing. It can stimulate a great design, and that of this Pixelbook is. The structure is metal, thin but strong. This lets you keep the temperatures low without giving up a long-lasting, comfortable, and practical to-handle product.
It measures 11.43 x 8.69 x 0.44 inches, which corresponds to 29 x 24.6 x 1.1 cm, and can easily be inserted between the tops for subtlety. The weight is just over 2.45 lbs, irrelevant if transported in a folder or bag to follow lessons or go to work.
Hardware
The interesting thing is how such a small structure can live hardware equal to that of a top-of-the-range. Moreover, with its versions, it responds to the needs of everyone for home, school, and work use.
Processor, RAM, SSD, and GPU
Pixelbook comes in two variants. The first with :
8 GB of RAM
Intel Core i5
128 of SSD memory
Integrated graphics card Intel HD Graphics 615
The second with :
16 GB of RAM
Intel Core i7
512 SSD memory
Integrated graphics card Intel HD Graphics 615
This last version is not recommended. Processors above i5 require an extremely efficient heat dissipation system that can hardly fit on a laptop. The graphics card is also not the best and does not allow the use of demanding programs.
Monitor
The monitor is 12.3″ with a resolution of 2,400 x 1,600 px. can rotate the screen through 360°. This opens the door to a myriad of possibilities and uses. The screen is naturally a touch screen and when combined with the Pixelbook Pen, it makes the most of it. The monitor is protected by a Gorilla Glass resistant to shocks and scratches of various kinds.
Keyboard and Touchpad
Even the backlit keyboard is made of metal, and its short-stroke is comparable to that of the competition. For lovers of gaming or mechanical keyboards, it will not be the best, but on the other hand, a respectable, wide, and fluid touchpad raises the bar for the user experience.
Connectivity
Connectivity is naturally in step with the times. Pixelbook has:
2 USB Type-C 3.0 ports
3.5mm jack
Wi-Fi 802.11.b, 802.11.g, 802.11.n
Bluetooth
Battery
The battery is large enough to provide an autonomy of over 10 hours. In this way, there is no danger of being disconnected or without a valid tool for study or productivity in general. All thanks to a powerful charger able to provide 2 hours of battery life with a charge of just 15 minutes.
Operating system
The operating system could not fail to be Chrome OS. This Pixelbook wants to be a standalone and optimized version of the already seen Chromebook. Probably the operating system is the strong limitation of this device. The lack of comparable apps for efficiency and functions to Windows, macOS, or Linux can discourage you from buying it.
Price
Despite the top-of-the-range features and the beautiful design, this Pixelbook may not be the most cost-effective product. Prices of this kind certainly make this product less attractive despite being inserted in a strong and widespread ecosystem.
Accessories
You can purchase some accessories together with Pixelbook. But, of course, we are talking about the extra charger already present in the package and the Pixelbook Pen, which raises the price by $99.
Product prices and availability are subject to change. Any price and availablility information displayed on Amazon at the time of purchase will apply to the purchase of any products.