Guide
Tripods for iPhones: The best to buy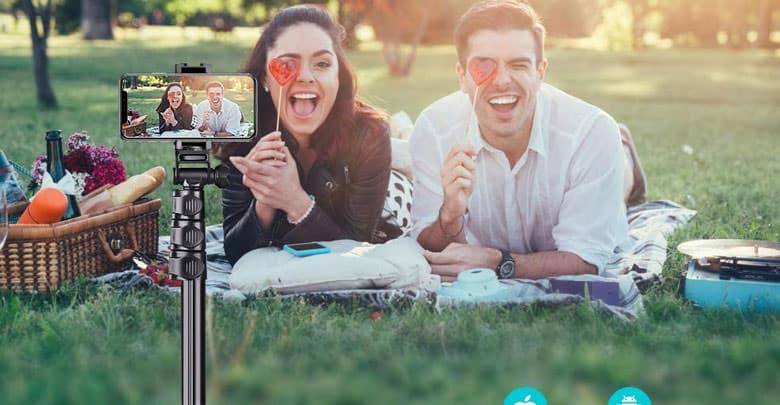 The iPhone's photographic sector is one of the aspects that users most consider at the time of purchase. But, unfortunately, having an excellent sensor does not always take beautiful photos: you have to consider many shooting parameters, such as exposure, and sometimes you need the help of some tool that allows us to capture stable photos and videos: tripods for iPhone.
In this constantly updated buying guide, we will see the best tripods for iPhones, tools widely used by photographers and enthusiasts to perform still and stable shots, or very particular shots.
How to choose a tripod for iPhone
Choosing the best iPhone kickstand is not very difficult, have an eye and avoid poor and low-quality products. Tripods for iPhones can be used on a number of occasions, starting with time-lapses and ending with stabilizing shots and filming.
Most of the tripods for the iPhone that we will show you directly support the iPhone through a clamp adjustable in width to prevent the smartphone from falling during use. For more professional solutions, the coupling with the devices takes place via the 1/4 inch screw, and it will not be possible to insert iPhone directly inside the tripod.
The best-selling tripods for iPhone of the moment
Before we show you our selection of the best tripods for iPhone, we recommend that you take a look at the 10 best-selling tripods for iPhone on Amazon. We remind you that the list is kept up to date by the store itself.
Tripods for iPhones – The best to buy
Below we have selected the best iPhone tripods for you based on their functions, value for money, and actual usefulness. Using these accessories is really simple, and they allow you to improve your iPhone's shooting and film quality.
Joby GripTight GorillaPod PRO 2
Joby offers a version of the famous GorillaPod compatible with many smartphones, including your iPhone. This tripod stands out from the competition by using flexible legs that adhere to many surfaces, not limited to the mainland. The small size, the low weight, and the extreme ease with which it is possible to attach make it very suitable for photos and vlog shooting.
Manfrotto PIXI Mini Tripod Kit with Universal Smartphone Clamp
Manfrotto Pixi is currently the most suitable tripod for iPhone due to its extreme lightness and portability. Moreover, it is often used during vlogs and shoot-moving scenes thanks to the good stability that its adjustable legs can give.
The Manfrotto Pixi mini tripod is made of stainless steel, which gives it a good structure, and the rubber feet guarantee excellent grip. Although small in size, Manfrotto Pixi has a universal ¼ threaded connection and supports cameras weighing up to 2.2 lbs.
Xiaomi Selfie Stick
In addition to smartphones, Xiaomi is well known for its large number of accessories on the market. For example, the Xiaomi Selfie Stick is equipped with a 360-degree rotating bracket and adjustable legs. By closing the legs, it is possible to obtain a firmer grip for first-person shooting. Furthermore, the convenient Bluetooth remote control allows you to take shots from a distance without setting the timer on your smartphone.
UBeesize Tripod S
Among the most interesting budget, iPhone tripods is Rhodesy's, designed to be highly functional and durable. Just like the GorillaPod, it features foldable legs that can rotate 360 degrees in such a way as to have an excellent grip on any surface.
These can be wrapped around various objects, such as lampposts, trees, and fences. In addition to being compatible with iPhones, this tripod also supports many Action Cams, such as the GoPro HERO8.
Product prices and availability are subject to change. Any price and availablility information displayed on Amazon at the time of purchase will apply to the purchase of any products.