Guide
27-inch Monitor: The best to buy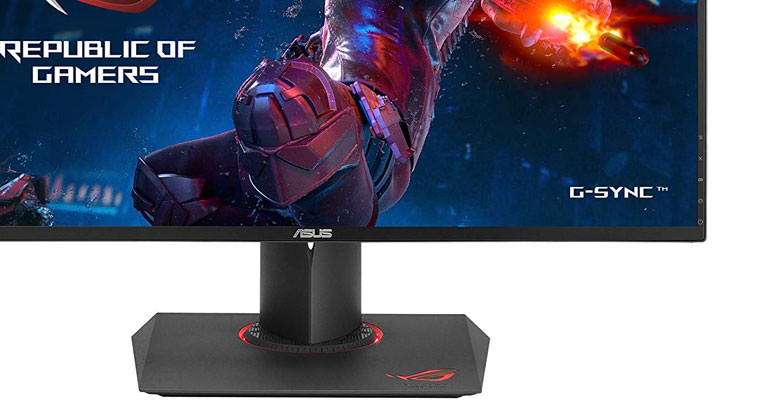 When you buy a new monitor for your PC, it is essential to have in mind the technical features you need. Some of these, such as resolution and panel type, are really important. Others, such as response time and frequency, may be slightly omitted if specific use is not made.
Almost everyone, makes an error during the process that leads to the choice. In fact, greatness is only seen as an aesthetic factor, when it can greatly influence the quality of the work, you do. A larger monitor allows you to make the most of multitasking and operate without any problem with multiple windows open at the same time. W
hat we will do today is to analyze the 27-inch monitors and discover with you, which are the best, especially based on their price. Ready to start?
Why choose a 27-inch monitor
Of all the diagonals possible and imaginable, a 27-inch screen is perhaps the one that fits best in any workplace if you need to operate on a large enough monitor. In fact, compared to the smaller size choices, it is possible to better visualize the contents and exploit multitasking in an excellent way.
Compared to versions of 32 or more inches, the area occupied is much smaller and allows you to place a 27-inch monitor even on desks or tables not too large. In our opinion, this is the perfect balance between size and usability. Precisely for this reason we will now introduce you to what we believe to be the best products in this market segment.
HP 27er
Let's start now with a 27-inch low-end monitor, which is still an excellent start for our guide. This HP screen shows a truly elegant design, with minimized edges and a chrome frame.
The maximum resolution that can be used is Full HD, the minimum syndication on this width. Excellent viewing angles, which allow you to frame the image reproduced even at 178°.
Samsung C27F398
Always in a particularly interesting price range, we found this curved 27-inch monitor, produced by Samsung. This type of screens manages to involve you even more in what you see, whether it be video or games.
Even in this case the maximum resolution is equal to 1,920 × 1,080 pixels, which is still perfect for a high-quality vision. The panel used is of type VA and has a contrast of 3000: 1, really not bad for this price range. Icing on the cake, for lovers of gaming is the presence of AMD FreeSync technology.
ASUS VC279H
If you are looking for a product that gives an eye to your eyesight, Asus has exactly what you want. This 27-inch monitor in addition to possessing the Flicker-Free technology, automatically reduces the emitted blue light.
The rest of the features are very similar to the competition and count on a Full HD resolution and really nice lines. Do not forget the absence of side frames and the possibility to mount the screen on the wall.
Samsung U28E590D
Do not be fooled by the decidedly spartan lines of this monitor. In reality, it is the cheaper alternative that allows you to enjoy UHD resolution. This means even more details in the scenarios displayed on the screen.
Also in this model AMD FreeSync is present in order to minimize the input lag and reduce the tearing. The refresh rate is the classic at 60 Hz, while the Eye Saver mode is available to protect the view.
Samsung C27FG73
For gaming lovers, this is a 27-inch monitor model with an excellent quality / price ratio. The panel, type VA, brings with it a Full HD resolution, interesting but certainly not revolutionary. Why then do we want to recommend this PC screen?
Because in addition to the resolution, you will find some really new features in this price range. Starting from the 144 Hz update rate, passing through the 1 ms response time and then ending with the 125% sRGB range.
Samsung C27H711
Also from Samsung, we found this 27-inch monitor with a Quantum Dot panel. Thanks to this technology you will have even deeper blacks and really hot colors.
The resolution used is 2,560 × 1,440, while the response time is 4 ms. It is an all-around monitor, perfect for displaying multimedia content but also excellent for gaming.
Acer XF270HU
If you are one of those users who work a lot with your PC and need a perfect monitor to work in multitasking, this may be the right solution for you. Equipped with a 2K resolution and a 21:9 image ratio, this product lends itself to the task without major problems.
Its design, among other things without edges allows you to easily view more than one window at a time, so as to be even more productive. Beyond this, we also find the AMD FreeSync technology, combined with ComfyView and Blue Light Filter.
ASUS ROG PG279Q
For those who do not know, the acronym ROG identifies the Asus products created specifically for gaming. This 27-inch monitor will allow you to enjoy your favorite games, thanks to the WQHD resolution and a series of incredible improvements.
Among all, Nvidia G-Sync definitely stands out, which synchronizes the monitor's refresh rate with that of the GPU, for long sessions without lag. Do not forget also the maximum refresh rate that is equal to 165 Hz.
---
Other interesting 27-inch monitors.
Including all the 27-inch monitors worthy of note in this article would have meant making it mileage and boring. Since our main pleasure is to keep your interest alive, we have decided to include other models in this paragraph in summary form.
Conclusions
Seen? It is said that to have a good 27-inch monitor, you must necessarily spend a fortune. Of course, as the price rises, so do the performances, but it is possible, as we have shown, to find excellent economic alternatives.
Product prices and availability are subject to change. Any price and availablility information displayed on Amazon at the time of purchase will apply to the purchase of any products.