Guide
The Best Webcams to Buy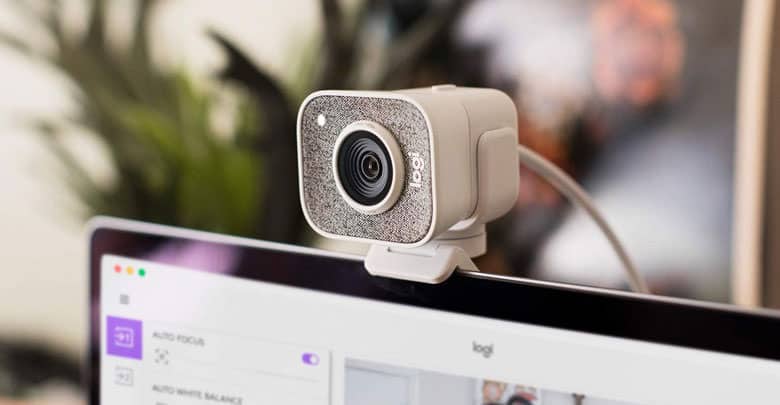 The webcam has become a fundamental tool for work in Smart Working (think of how many video calls or videoconferences you need to do) and keep in touch with friends and relatives when you are away and homesick.
A great webcam can help you look your best by offering extra features that most built-in webcams lack (all laptops have a built-in webcam by now), such as autofocus, light correction, Full HD video, and the opportunity to frame you in the right way.
Newer notebooks and all-in-one desktop PC have a decent, sometimes even great, built-in camera, so many people don't need a standalone webcam. But an external webcam to attach to your PC can provide better quality and features such as autofocus for video calling, video recording, and especially if you love streaming games, it can help you be more professional.
The parameters to be taken into consideration
A good webcam for most people should meet all of these basic criteria:
Price
A webcam with great video quality doesn't have to cost much. Even professional streamers or YouTubers with more demanding requirements don't have to spend more than $200.
Webcams over $100 often offer a wider field of view, which is useful to show more space, such as a conference table with many participants. Some other cams that cost more are "designed for business," which means they are certified to work with Skype and other video software.
Resolution and Frame Rate
I prefer webcams with support for at least one high-definition video (1,920 × 1,080 or 1,080p resolution) at 30 fps, useful for streaming apps that support it and locally recorded video.
AutoFocus
Only consider models that support autofocus. This feature allows webcams to adjust focus as you approach or move away from the camera or hold something in front, always to look sharp.
Auto-Brightness and Color Correction
You should adjust these settings if you really want to manually, but any good webcam should give you a decent image without requiring you to fiddle with the settings.
A Good Clip or Stand
Any webcam needs a clip that makes it easy to connect to various laptop screens and desktop monitors, and it should be easy to tilt the webcam up or down to adjust the view.
---
Best Webcam: Our Selection
Here are the webcams chose by us and considered the best.
Logitech StreamCam
Virtually perfect in everything. As also mentioned in our review, this Logitech StreamCam is ideal for those looking for a webcam with high performance, excellent video, 6 microphones for superb audio, advanced features, and particularly suitable even if you are a gamer or streamer.
Nice design, too, easy to mount on monitors. It has a USB-C cable.
Logitech C920S HD Pro
One more Logitech because in this area, it's tough to beat. Thanks to its excellent image quality, ease of installation, and useful (but optional) software, the Logitech HD Pro C920S webcam is the best option for most people who need a standalone webcam, thanks to its excellent image quality, ease of installation, and useful (but optional) software. 1080p video at 30 frames per second, crisp and clear, and also the autofocus and auto white balance function well.
Razer Kiyo
The Razer Kiyo is a webcam with a ring light, designed to make you look as glamorous as possible through flattering lighting and high-resolution 1080p (30 fps) or 720p (60 fps) video capture. A dedicated ring light could cost as much as $30 more, but this Razer Kiyo adds adjustable lighting and is priced similar to the Logitech C920S.
Logitech C615
Ideal for those who need a less expensive option. The video quality does not match that of the Logitech C920S model we mentioned to you, as the image is not as sharp, the autofocus is slower, and the auto white balance is not as accurate. Still, the Logitech C615 webcam is just as easy to use. Configure provides 1080p resolution and a stand that folds around the camera to protect the lens, making the C615 a solid portable option.
---
The most popular webcams of the moment
Before starting with our selections, here are the most popular webcams at the moment, a useful list if you want to get an idea of which are the most popular. The ranking is based on the number of sales and user feedback.
#
Preview
Product
Rating
Price
1
1080P Webcam,Live Streaming Web Camera with Stereo Microphone, Desktop or Laptop USB Webcam with 110...

$29.91

BUY NOW! ON AMAZON
2
Logitech C920x HD Pro Webcam, Full HD 1080p/30fps Video Calling, Clear Stereo Audio, HD Light...

15,244 Reviews

$69.99

BUY NOW! ON AMAZON
3
Logitech C920e HD 1080p Mic-Enabled Webcam, certified for Zoom, Microsoft Teams compatible, TAA...

1,604 Reviews

$69.99

$59.96

BUY NOW! ON AMAZON
4
EMEET 1080P Webcam with Microphone, C960 Web Camera, 2 Mics Streaming Webcam with Privacy Cover,...

15,056 Reviews

$38.99

BUY NOW! ON AMAZON
5
wansview Webcam with Microphone, 1080P HD Webcam USB PC Laptop Autofocus Web Camera with Privacy...

1,553 Reviews

$29.99

$23.99

BUY NOW! ON AMAZON
6
1080P Webcam - USB Webcam with Microphone & Physical Privacy Cover, Noise-Canceling Mic, Auto Light...

$29.99

$23.99

BUY NOW! ON AMAZON
7
Logitech Brio 4K Webcam, Ultra 4K HD Video Calling, Noise-Canceling mic, HD Auto Light Correction,...

14,673 Reviews

$199.99

$139.97

BUY NOW! ON AMAZON
8
Annirose 1080P HD Webcam with Microphone, USB PC Computer Web Cam with Triopod Stand, Laptop Desktop...

240 Reviews

$29.99

BUY NOW! ON AMAZON
9
VUPUMER Webcam Streaming Camera USB Plug and Play 3-Level Adjustable Brightness Ring Light Camera...

12 Reviews

$15.99

BUY NOW! ON AMAZON
10
Logitech C270 HD Webcam, 720p, Widescreen HD Video Calling,Light Correction, Noise-Reducing Mic, For...

17,756 Reviews

$39.99

$25.95

BUY NOW! ON AMAZON
Product prices and availability are subject to change. Any price and availablility information displayed on Amazon at the time of purchase will apply to the purchase of any products.