Guide
Fujifilm Compact Camera: The best to buy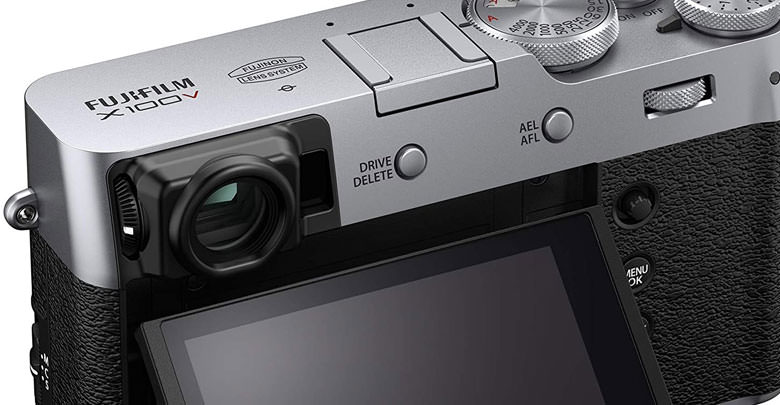 This constantly updated buying guide will show you the best Fujifilm compact cameras for your needs. As we will learn more in the guide's course, these niche devices arise from the company's series of important decisions, aware of a saturated market of cameras ready to clash up to the last specification.
Among the most obvious choices, we find making compact cameras with APS-C sensor equipped with a body of excellent build quality with a refined and timeless look.
How to choose the best Fujifilm compact camera
Fujifilm has its roots in the world of analog and film, with devices decidedly advanced for the time able to satisfy a wide circle of users. Over the years, the company's devices have grown significantly, but most have a specific target.
If in Fujifilm mirrorless cameras we find infinite possibilities of realization, Fujifilm compact cameras are contrary to niche devices aimed mainly at reportage and street photography.
Understanding which Fujifilm compact camera to choose is an important question that could put you in serious trouble. For this reason, we have decided to show you the main criteria that – combined with our experience and our reviews – allow us to choose the best devices on the market:
Sensor
The main aspect to consider is to understand the goodness of the device. If you don't have too many pretensions and are looking for a camera that can accompany you during the holidays with your family, then a Fujifilm FinePix compact camera could be enough or even focus on something else.
With the price range, you can find larger sensors with more megapixels, resulting in brighter and higher-resolution shots.
Normally on Fujifilm compacts, you come across APS-C sensors regardless of their price range: what changes between an inexpensive device and a top-of-the-range compact is not just the width of the sensor. Instead, it is related to a thousand other factors, such as ISO sensitivity, AF system, and digital noise response.
Optics
Compact cameras – including the best bridge cameras – are equipped with a fixed lens, so it is good to carefully evaluate this aspect before proceeding with the purchase. Fujifilm compact cameras are designed for more targeted use. They are not handyman devices, so they use a fixed lens of 23 or 28 mm.
If you are looking for a device with an exaggerated optical zoom – which even exceeds 30x – our advice is to focus on the so-called superzoom cameras.
Shooting
Most users who buy a compact camera intend to record high-quality video, specifically vlog and experiential. Although the compacts are among the most suitable devices for recording videos, it took a long time for Fujifilm cameras to record beautiful videos: not only will it be possible to record videos in 4K, but they will also enjoy 5-axis stabilization.
---
Best Fujifilm Compact Cameras: Our Selection
Over the years, Fujifilm compact cameras have always been a point of reference in street photography. However, it is still possible to choose between two types of compact cameras, united by construction quality but with different prices.
Fujifilm X100V
One of the most popular compact cameras by photographers and enthusiasts arrives at the fifth generation. Fujifilm X100V embodies all the technology and style that made this series famous, with important updates that further improve its performance and appearance. Among the most important are the newly designed 23mm f/2 lens and the advanced hybrid viewfinder.
Inside it is mounted a 26.1 MP X-Trans 4 sensor – borrowed directly from the world of the most advanced mirrorless cameras that maximizes quality and dynamic range – combined with the most recent X-Processor 4, in addition to more images, greatly improves autofocus performance down to -5 EV While preserving the roots of the series, Fujifilm X100V offers the possibility to record video in 4K at 30p or in Full HD at 120 fps and, via the HDMI port, to capture video 4: 2: 2 at 10 bit.
Fujifilm X100F
Despite having made room for its older sister, Fujifilm X100F is an exciting compact camera that is starting to drop in price and more accessible. We find a 24.3MP APS-C X-Trans III sensor paired with a Fujinon 28mm lens under the hood.
Thanks to the f/2 aperture, the lens boasts great sharpness and splendid color reproduction that supports the company's studies and experience in colorimetry. In addition, the vintage look is strongly supported by the presence of an optical viewfinder alongside a non-articulating touchscreen display.
Not to be underestimated is the ACROS mode, a film simulation capable of returning smooth gradations and deep blacks, and the Grain Effect function to reproduce the distinctive grain seen in photographs taken with cameras.
Fujifilm FinePix XP140
Fujifilm FinePix XP140 is the perfect compact camera for travel and vacations that guarantees water and dust resistance up to 25 meters, frost up to -10°C, and drops up to 1.8 meters. The 16MP CMOS sensor is paired with a wide-angle Fujinon lens with 28mm focal length and 5x optical zoom.
To prevent sudden changes in exposure and focus from occurring in quicker frame changes, the SR Auto Advanced mode optimizes shooting settings according to the subjects and scene. As a result, videos in 4K at 15p or in Full HD at 60p can compete with action cameras in the same price range. In addition, sharing your adventures is very easy thanks to the Bluetooth connection and Fujifilm's app.
Product prices and availability are subject to change. Any price and availablility information displayed on Amazon at the time of purchase will apply to the purchase of any products.