Guide
Selfie Stick: The best to buy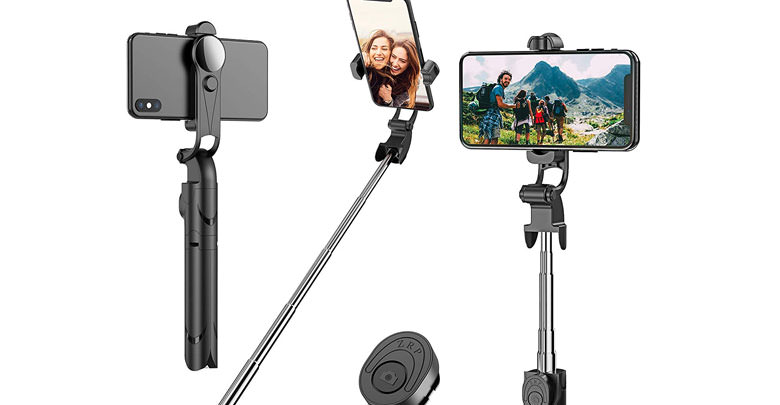 The Selfie stick is considered by many to be the invention of the century! This stick lets you artificially stretch our arm so you can take pictures with a wider view, including lots of friends or the magic of a nice place!
In this article, we will guide you in the purchase of the best Selfie sticks for quality/price ratio, so as to spend as little as possible but still have a good product! Not all selfie sticks are the same though, so let us first make a few comments:
Selfie stick: Features
As mentioned, not all Selfie sticks are the same because over time, some functions and some small and interesting improvements have been introduced which, in substance, have created various price ranges for these selfie sticks, depending on their characteristics.
The simplest Selfie stick you can think of a simple extendable stick with a " pincer " at the end that holds the smartphone in place. Next to the clamp, there is usually a 3.5 mm aux cable to be inserted into the headphone jack of the smartphone. Pressing a button on the handle, it will take a picture.
But as mentioned, many improvements have been introduced that, based on what you want to do, could totally change the user experience. Here are some examples:
Bluetooth Selfie Stick : the selfie stick in this case does not have an aux cable, but will connect to the smartphone via Bluetooth. Indispensable if you don't have a headphone jack, or if you don't want the bulk of a cable. Sometimes there may also be a small Bluetooth remote control to shoot from even further away.
Advanced controls : on some Selfie sticks, there is more than one button. Most commonly they will allow you to take pictures and record videos remotely via Bluetooth technology.
Professional head : the head, that is the clamp that holds the smartphone in place, can be articulated, foldable or even adapt to action cameras or to a compact camera thanks to a screw attachment.
Monopod / tripod : often the stick can have " legs " and turn into a tripod, sometimes even with a built-in level. In short, a small easel that, combined with a professional head maybe, could become a great tool for photography enthusiasts.
These were some of the most interesting features you could look for in a selfie stick, but which ones are currently the best sellers? Let's see immediately a list of the best sellers.
In this short paragraph, we will provide you with a constantly updated list of the 10 best-selling Selfie sticks on Amazon! Obviously – it is clear – the fact that they are the best sellers does not automatically mean that they are also the best to buy, but it will certainly help you in your choice:
Product prices and availability are subject to change. Any price and availablility information displayed on Amazon at the time of purchase will apply to the purchase of any products.