Guide
Sleep Monitoring Bracelet: Which to buy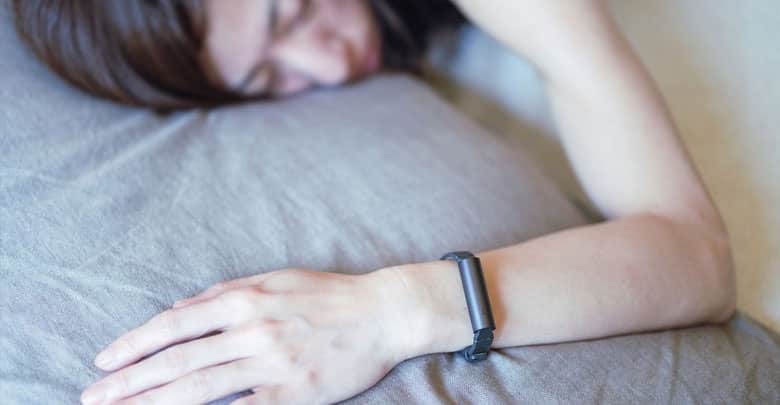 If counting sheep is no longer enough to guarantee a sweet sleep, if the morning awakening is of a noteworthy difficulty and thinking about a whole day of work or study has become unbearable, it is perhaps time to face the root problem. Although, of course, the condition of pathological insomnia should be managed with the help of a clinician, a good starting point could be the purchase of a sleep monitoring bracelet.
Wearing one of these devices it will be possible to have an initial evaluation of the quality of one's sleep, also obtaining small suggestions aimed at modifying or improving certain habits that could negatively affect sleep and awakening. Not bad, right? So let's see the characteristics of some of the best sleep monitoring bracelets.
Features to consider for the purchase
Before buying a product aimed at improving one's fitness or evaluating some fundamental health aspects, it is advisable to define which main characteristics should be taken into consideration.
Design, the eye wants its part … and also the wrist
Starting our list with an element such as design, especially in light of the introduction, might seem a contradiction in terms. We immediately create doubt, design is not only important for aesthetics, on the contrary. It significantly affects the comfort of a bracelet that must accompany the wrist not only in daily activities but also during the night.
Obviously, each of us has his own degree of tolerance to the encumbrance of bracelets and watches (the writer has none, which is why he chose a thin and light bracelet), but in our opinion, it is important to carefully consider the lines and the weight of the sleep tracker.
Other elements related to the design of the sleep monitoring bracelet concern the presence (and possibly the size) of the screen. The absence of a touch display will certainly lighten the band's structure and prevent accidental operations during sleep, it will inevitably limit the actions to be performed directly on the device.
Advanced sleep tracking
For in-depth monitoring of sleep, obviously, it will be necessary to rely on more sophisticated and consequently, a little more expensive devices. An example is represented by the bands able to trace the beat at rest throughout the night and to report any snoring, all in order to help the user in determining environmental factors disturbing sleep.
Battery life
Another fundamental characteristic is represented by autonomy. From this point of view, it can be affirmed with a good certainty that it is no longer necessary to invest large sums to obtain significant performance. However, it is important to take a closer look at the battery specifications, looking for a product that at least guarantees a couple of days of autonomy.
UI Application
Although the bulk of the work is done by the hardware component, it is impossible not to consider how the information tracked by the bracelet is returned to the user. An application that is poorly designed, and of little use will certainly not make life simple for those who use it, so it is advisable to take a " preventive " look for possible weaknesses.
Not only that, if you are also used to use applications to track sports (such as Google Fit, Apple Health, Runtastic) or the caloric intake of food during a diet (for example: example My Fitness Pal), it will certainly be the case with test the compatibility and integrability of applications beforehand. In honor of the truth and completeness, it must be said that now, the new-generation trackers have extremely complete applications, able to provide data on physical activity, sleep and heart rate.
The Top 10 of the most sold on Amazon
After this dutiful introduction, we come to the point. Amazon, as is so often the case, offers a wide range of specific products with the most varied characteristics and adaptable to your needs. Here is the ranking (constantly updated) of the 10 best-selling products on the e-commerce site.
Although the classification, in a completely theoretical way, does not correspond to the best devices in an absolute sense, it is also true that very often users' preferences turn to products with the best value for money. In short, it is worth keeping up to date on current trends.
Sleep monitoring bracelet, our selection
We have selected a range of products, suitable for all needs and budgets.
Xiaomi Mi Band 2
Waiting for the third version of the lucky Chinese low cost fit tracker, you can rely on Mi Band 2. The features of this bracelet make it a Best Buy for the entry level price range. At a figure that ranges between $17 and $30, you will receive a band at home that can provide information on physical activity, heart rate and relative to quality and quantity of hours of rest.
On the 0.42" OLED display, it will also be possible to receive (via vibration) notifications directly from your smartphone.
---
Misfit Shine 2 and Misfit Ray
Misfit Shine 2 Fitness Tracker & Sleep Monitor (Rose Gold)
Vibration alerts for call and text notifications, movement reminders, and alarms
Smart button enabled to control connected household devices
Swimproof, anodized aluminum disc with multicolor LED progress and time display
Automatically tracks steps, distance, calories, and light and heavy sleep,...
Please Note: Kindly refer the Instructional Video from the image section & also...
In our climb to the most expensive (and, hopefully, even more complete) products, we now include two representatives of the Californian company Misfit. The first of the two is Misfit Shine 2, a fit tracker and sleep monitor with a design that makes it look more like a watch than a bracelet.
Mind you, even in this case we are not talking about a product for which to lose your head, but at the same time it would be unfair to exclude it from our list. Among the strengths of Misfit Shine 2 we mention the design, minimal but interesting and nice, the possibility of receiving notifications and silent alerts thanks to the 12 colored LEDs and the long-lasting battery. Not only that, Shine 2 is able to detect multiple activities including, of course, the timing and quality of our rest.
If you are looking for a less cumbersome product on your wrist, Misfit Ray could be a good compromise. The main body of the bracelet, an anodized aluminum cylinder, is equipped with a multicolored LED and guarantees an accurate measurement of physical activity, calories burned and sleep monitoring thanks to the presence of a three-phase accelerometer. It could be worth a little more financial investment.
---
Fitbit Flex 2, Alta Hr, Charge 2
Fitbit Inc. needs no introduction. Its ten-year history in the production of activity trackers demonstrates a production policy that is maintained at a high level, despite the competition. Among the most interesting bracelets also equipped with sleep monitoring.
It is worth mentioning, in order of price, Fitbit Flex 2, Fitbit Alta Hr and Fitbit Charge 2. All three are able to report information on sleep quality, recording the time of each sleep phase thanks to the monitoring of the heartbeat with PurePulse technology.
---
Jawbone UP Move, UP, UP2, UP3
The representatives currently on the market of another company (always Californian, as it happens) leader in the sector, propose themselves as perfect tools for monitoring health and daily activities.
The presence of a patented multi-sensor capable of automatically monitoring rest, heart rate and real sleep phases, allows you to constantly monitor your fitness. A special mention to the design of the Jawbone bracelets, very nice and adaptable even to the most slender wrists.
Product prices and availability are subject to change. Any price and availablility information displayed on Amazon at the time of purchase will apply to the purchase of any products.